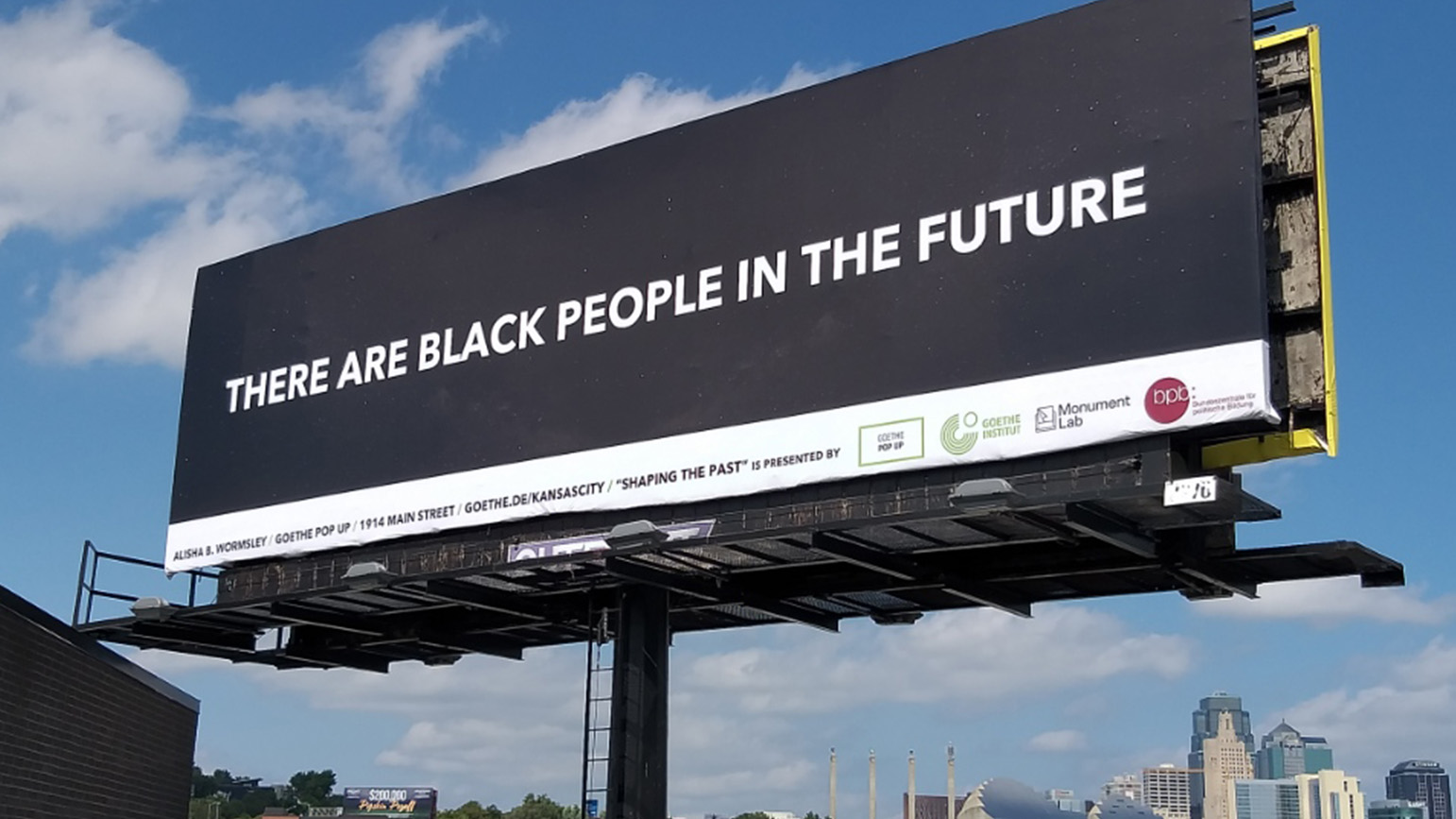 The Goethe Pop Up Kansas City presents Professor Alisha Wormsley's project "There Are Black People in the Future" from September 10 through December 5. The project is presented as part of the larger region initiative "Shaping the Past," which brings artists and activists together to highlight ongoing critical memory interventions in sites and spaces in North America and Germany.
"There Are Black People in the Future" is an afro-futurist interdisciplinary body of work that Wormsley began developing in 2012, which includes video, prints, collages, sculptures, and billboards. In 2018, the text was removed from a billboard in a newly gentrified neighborhood in Pittsburgh by developers. For Wormsley, its removal transformed this sentence into a movement, one in which the public was encouraged to use her words for the betterment of the world around them. 
On September 10, a billboard reading "There Are Black People in the Future" will be displayed in the Crossroads at Broadway and Pershing in Kansas City, MO. Contributing artists have been invited to respond to the billboard through visual and text. Each artist's contribution will be installed on the Goethe Pop Up's window front at 1914 Main Street and will be on display starting October 8.
The contributing artists include: Izsys Archer, Jessica Ayala, Arianna Bonner, Mona Cliff, Jose Faus, Sheri Purpose Hall, Glyneisha Johnson, Jada Patterson, and Harold Smith.