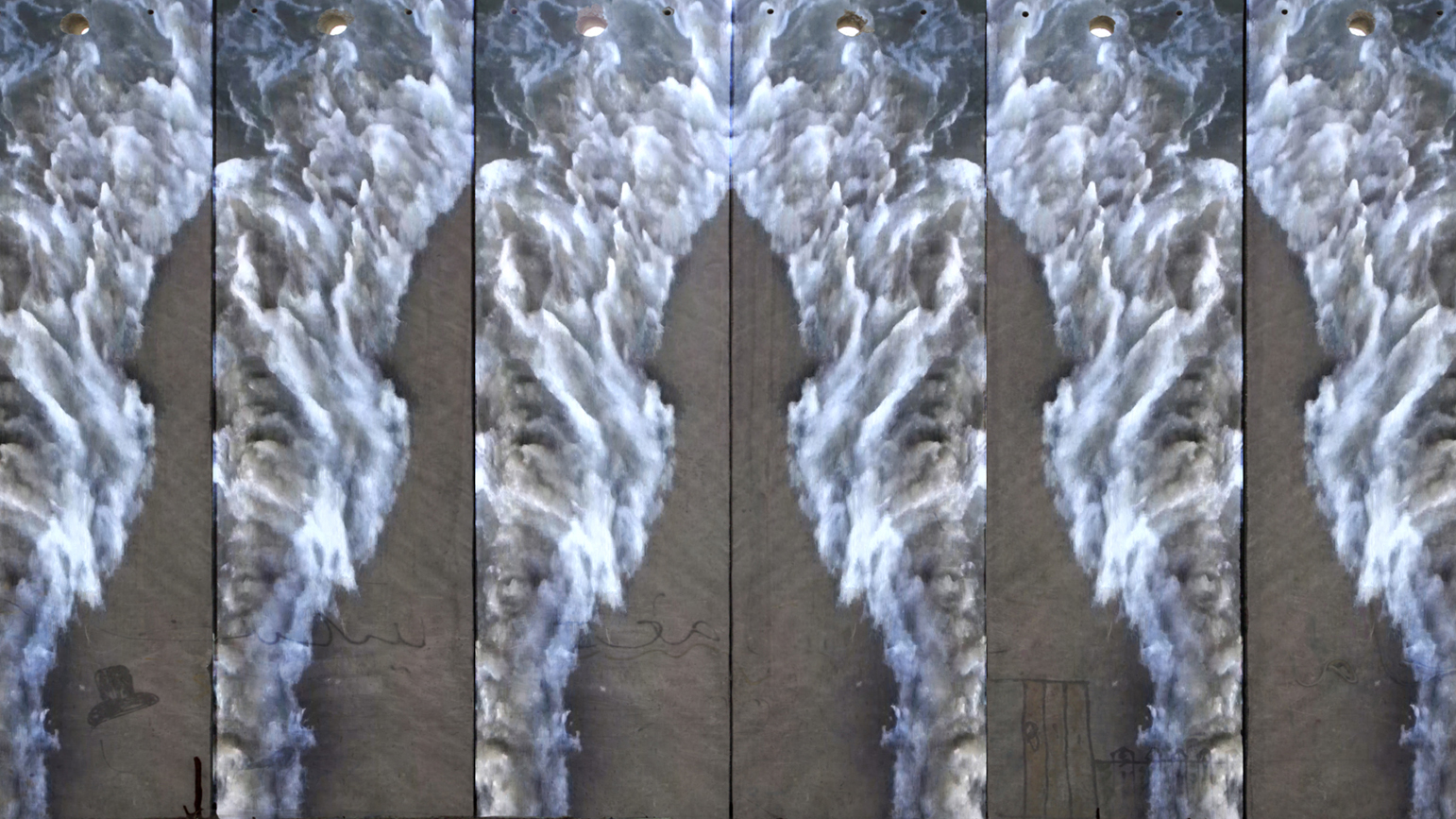 Associate Professor Andrew Johnson and Andrew W. Mellon Professor of Art Susanne Slavick present QUENCH in "Virtual Palestine", November 18 at Gallery Al Quds, The Jerusalem Fund, Washington, D.C.
From the exhibition website "Palestinian artists, especially those in Gaza, face enormous difficulties in having their work seen. In this exhibition we show short films and images from them, as well as from artists in the diaspora and beyond, to create a Palestine of the mind and heart in Gallery Al-Quds."
Andrew Johnson's practice is diverse in media, united by conceptual and tactical approaches that present subjects rather than objects. Creating enduring vehicles of expression, reportage and activism posits our emotions, circumstances and actions in historic contexts that eschew the frivolous and strengthen resolve. He teaches concept and mixed-media courses.
Over the last two decades, Slavick has probed "persistent polarities, contrary comforts, and pretty lies with the crossed eyes of a romantic and realist, seeking an elusive equilibrium, the measure and the source of the immeasurable." She teaches 2D media and painting courses.