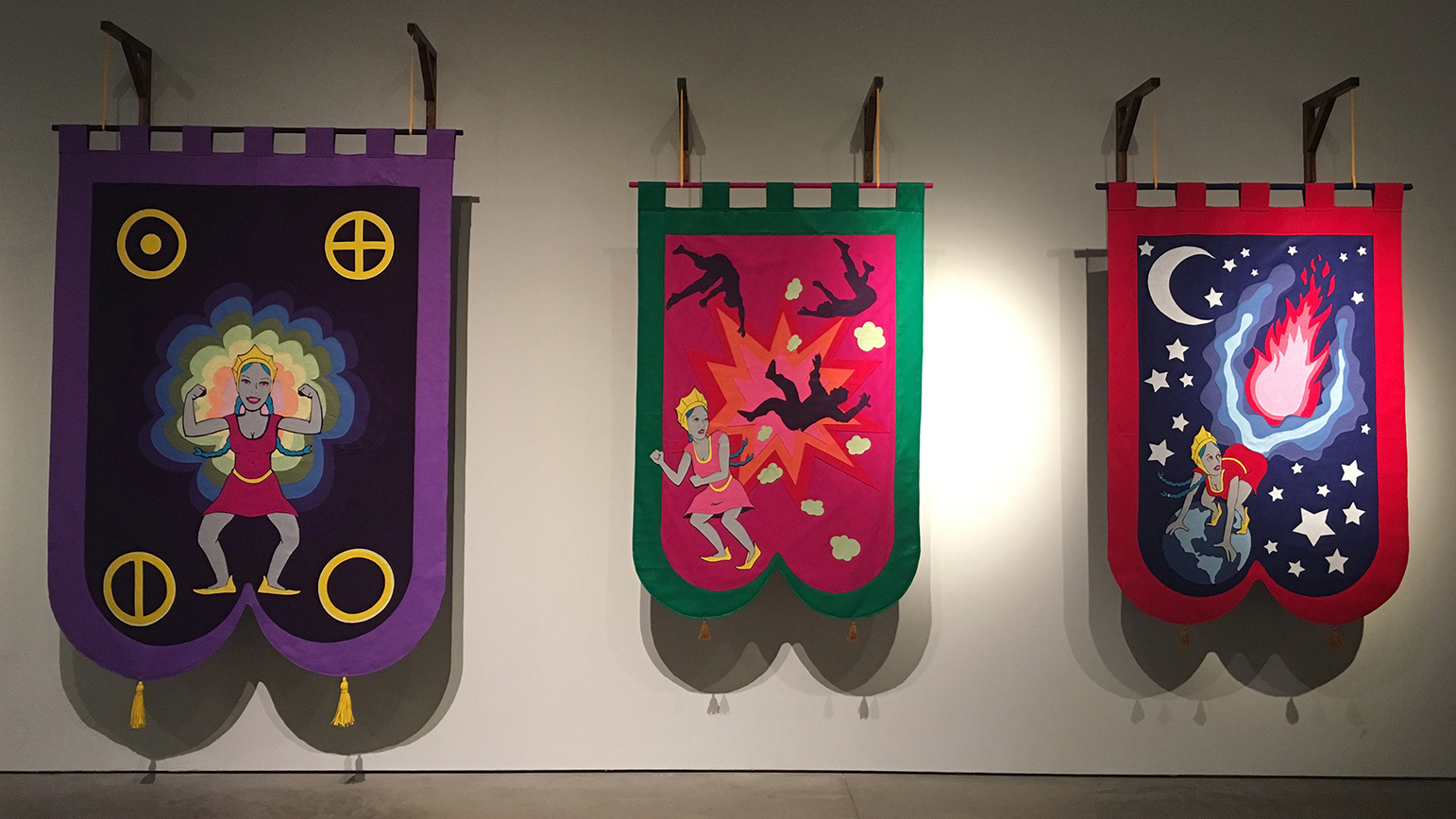 Associate Professor of Art Suzie Silver and collaborator Hilary Harp exhibit in "Push Comes to Shove: Women and Power" October 1, 2016 – January 8, 2017 at SMoCA, AZ.
A cross-disciplinary collaboration between SMoCA and ASU Intermedia Professor Muriel Magenta, Ph.D., "Push Comes to Shove: Women and Power" aims to use art as a critical catalyst in rethinking and transforming the advancement of women. The exhibition will feature 19 artists whose works deal with the themes and issues of how women exercise and think about power. The exhibition is grounded by the experiences of five women who have held positions of great leadership: Kyrsten Sinema, U.S. congresswoman, 9th District, Ariz.; Rebecca White Berch, former chief justice of the Arizona Supreme Court; Barbara Barrett, international businesswoman, former U.S. ambassador to Finland and namesake of ASU's Barrett Honors College; Diane Enos, former president of the Salt River Pima-Maricopa Indian Community; and Gloria Feldt, Co-Founder & President of Take The Lead, activist, former CEO of Planned Parenthood and faculty member of the ASU School of Social Transformation.
Silver teaches video and performance courses at CMU, and has been creating queer performance and video art for more than two decades. Her current projects include: Trans-Q Television a playful and provocative, collaboratively created, video variety show celebrating the multiplicities of genders and sexualities; and with Hilary Harp, Fairy Fantastic!, a fairy and folk tale video series for queers of all ages (and their friends, too). All of Silver's work alludes to the capacity for desire to disrupt social boundaries and imagine new futures.