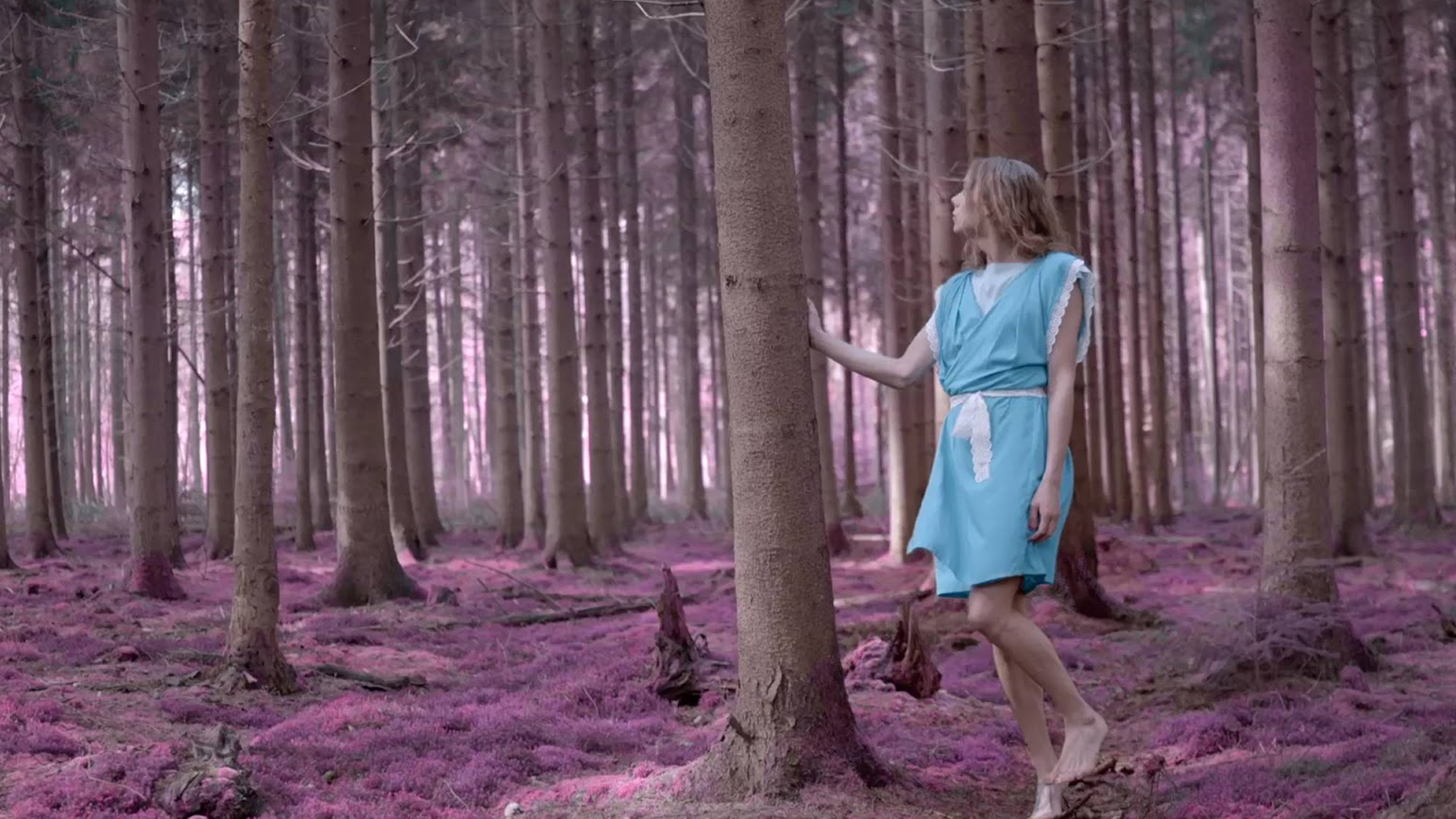 Professor Suzie Silver and Hilary Harp curated two screenings for Pittsburgh Filmmakers' Luna Park Experimental Film series. On Friday, May 11 at 8:00pm, "Out in the Woods" features international short queer folk and fairy tale films. On Saturday, May 12 at 1:00pm, "Over the Rainbow" presents queer and experimental shorts for kids of all ages. "Over the Rainbow" is preceded at noon by Drag Queen Story Hour with Akasha L. Van-Cartier.
"Out in the Woods" includes sixteen queer interpretations of world folk and fairy tales including Filipino and Chinese mythologies exploring queer diasporic identities; same-sex love in a prehispanic Mexican ritual; a Shinto God who makes it rain condoms; and a queer retelling of a Swedish folk-tale about two sisters, three wishes and a calamitous obsession with a sausage. The films in Out in the Woods are both a reinterpretation of traditional folklore or mythology and the invention of a new queer folk culture.
Prior to the screening on Saturday, local drag queen Miss Akasha L. Van-Cartier (a.k.a. Michael King) will read aloud from books that celebrate difference, self-expression and love and respect for others at noon. At 1:00 PM, Silver and Harp will present a screening designed for gender non-conforming kids, queer families and their allies. "Over the Rainbow: Queer and Experimental Shorts for Kids of All Ages" presents eight short films on difference-affirming, gender-variance, and anti-bullying themes. A shy boy's heart jumps out of his chest to follow a bookish boy right into school – will the shy boy ever get his heart back? Why are all of Alexa's favorite things, like car-shaped beds, super balls, and soccer called "boy things?" If your Mom is an airplane, what is your Dad? Can a merman ensnare a beautiful landsman by playing a song from Disney's "Little Mermaid" on the violin? Can a bat who sleeps all day find a night-time friend? The short films in "Over the Rainbow" are moving, hilarious, beautiful and inventive visions of a genderfluid world.