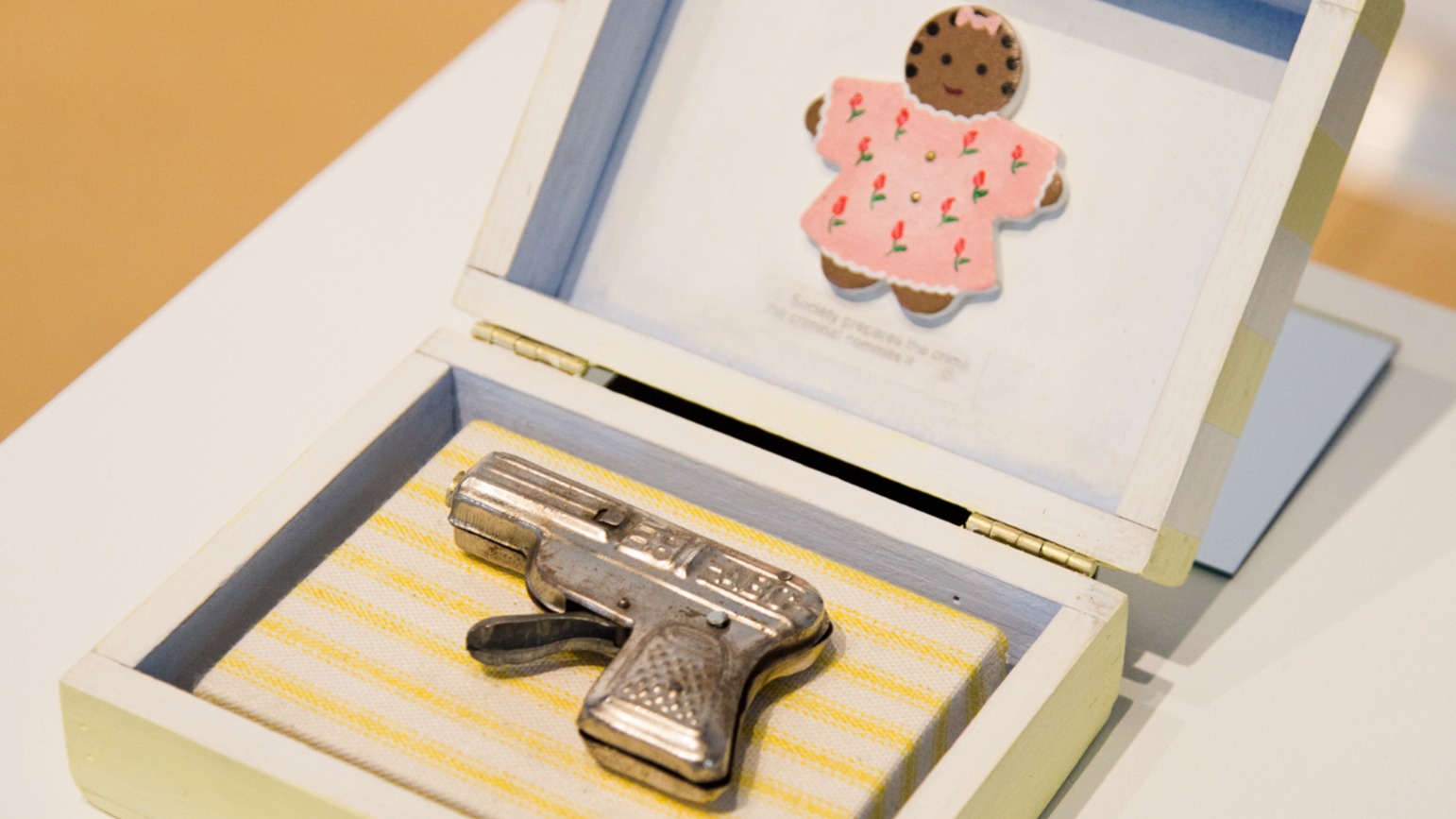 Professor Slavick's touring exhibition "Unloaded", featuring CMU faculty and alumni, was reviewed in the Portland Phoenix, and makes its next stop in Atlanta during the NRA Annual Meeting, sponsored by Dashboard at Marcia Wood Gallery.
"Unloaded" has been touring through 2016-2017, and features work by School of Art alumni, staff, and faculty as well as artists from Pittsburgh and around the world.
Participating artists include international artists and School of Art affiliates: Lauren F. Adams MFa '07, Nina Berman, Joshua Bienko, Casey Li Brander BFA '12, Anthony Cervino, Mel Chin, Cathy Colman, Dadpranks (Nina Sarnelle MFA '13, Isla Hansen MFA '15, Staff Lauren Goshinski, Kate Hansen MAM '12, Elina Malkin Des '05, and Laura Warman), Professor James Duesing, Jessica Fenlon, Vanessa German, Jinshan, Professor Andrew Ellis Johnson, Jennifer Nagle Myers, Adrian Piper, Don Porcella, Professor Devan Shimoyama, Professor Susanne Slavick, Renee Stout BFA '80, and former Kraus Visiting Professor Stephanie Syjuco.