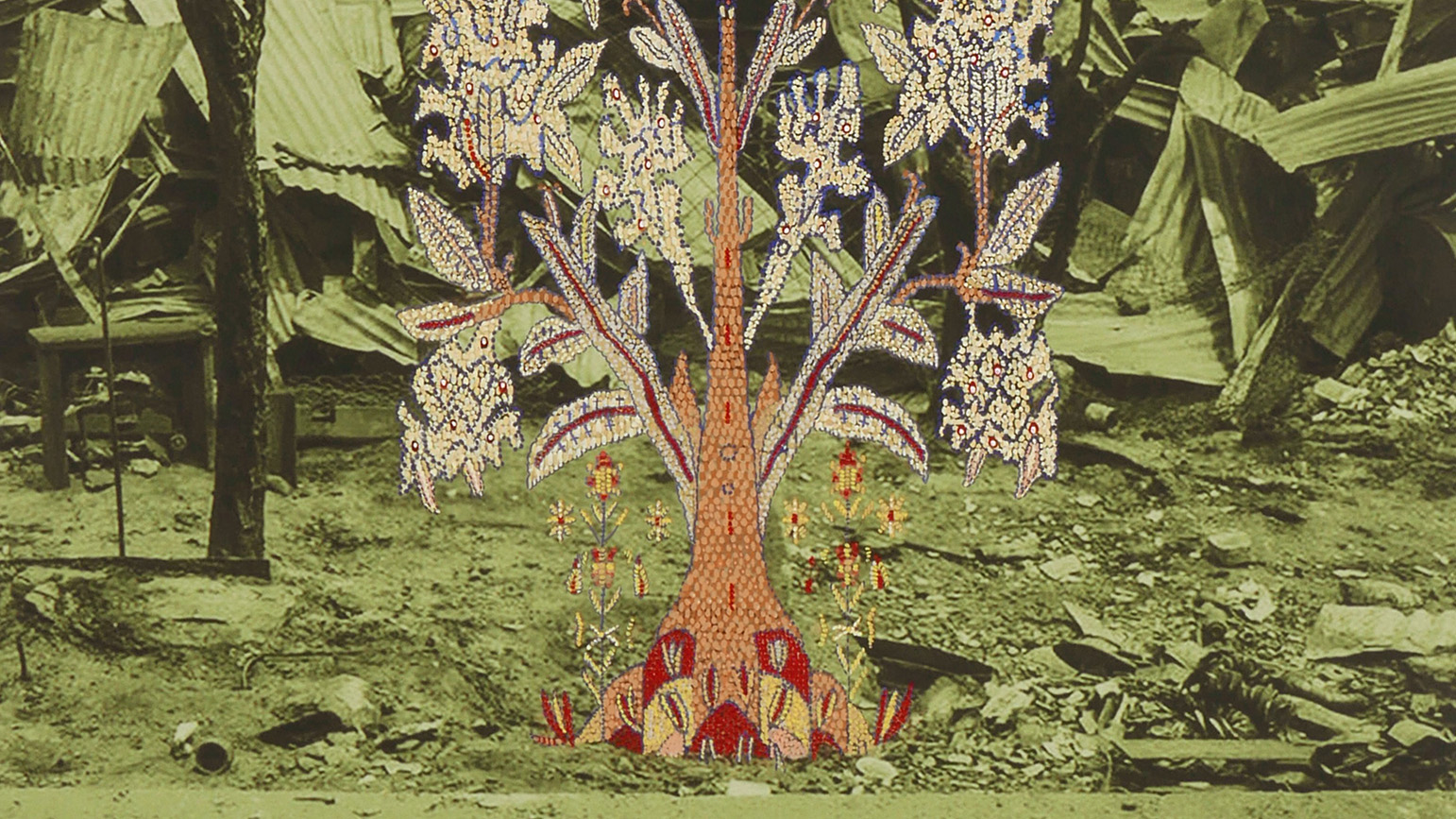 Professor Susanne Slavick, along with her three sisters elin o'Hara Slavick, Madeleine Slavick, and Sarah Slavick, exhibits in "Family Tree Whakapapa" at The Pah Homestead at the Wallace Arts Centre in Aukland, New Zealand, April 21 through June 13.
As curators, painters, photographers and writers, these four artists portray trees in conditions in and outside of human care and conflict. Genealogical roots and botanical roots intertwine.
In its beauty and force, 'nature' is often regarded as benign and apolitical. They do not expect trees to assume editorial stances or embody ideologies. Whether bombed or irradiated, contained or marginalised, in underground union or standing in persistence, trees and their representations can offer solace and space – for the necessity of talking, listening and learning.
"Family Tree Whakapapa" offers both critical commentary and sensual delight in visualising the tree as refuge and livelihood, consumed and consuming, under assault and triumphant, as historical record, and as harbinger of things to come.