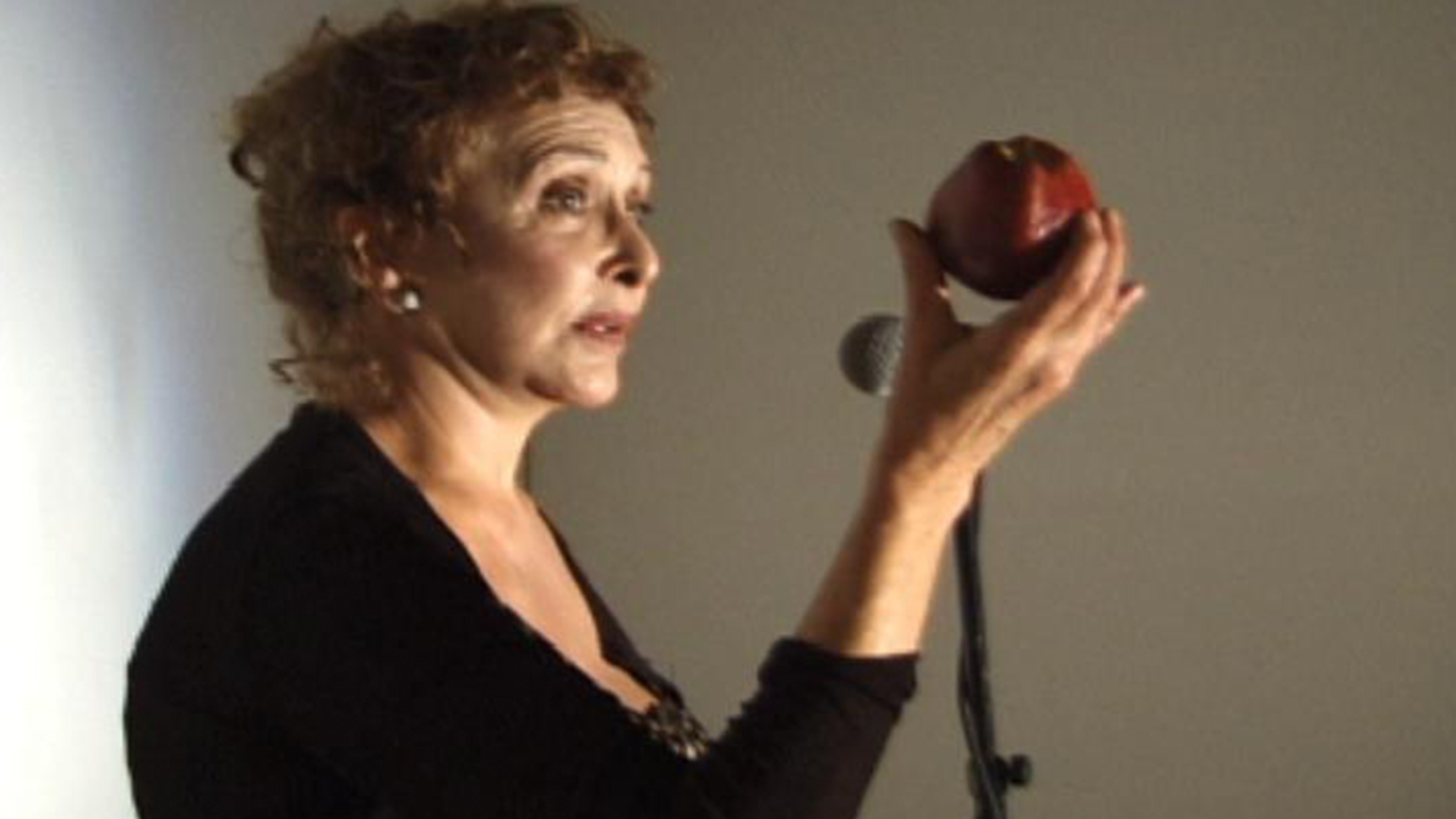 On January 11, Professor Ragona will join Carolee Schneemann at Electronic Arts Intermix (EAI) for a screening of the artist's recent performative lectures and a discussion of this body of work.
In 1968, at the Institute of Contemporary Arts in London, Schneemann presented her first activated essay, Naked Action Lecture, in which she used the body (both her own and audience members) to demonstrate the tension between gendered presentational positions, intellectual production and critical reception. This investigation continued throughout many other lecture-centered performances, including Schlaget Auf (1970), Cooking with Apes (1973), Interior Scroll (1975), Moon in a Tree (for Joseph Cornell) (1976), ABC We Print Anything — In the Cards (1976-79), HomeRunMuse (1977), Dirty Pictures (1985), The Delirious Arousal of Destruction or Is There a Feminist Erotic Iconography? (1991), Vulva's School (1995) and Mysteries of the Pussies (1998), just to name a few. This discussion will also examine Schneemann's influence on and context within a larger discussion during the sixties and seventies about conceptual and embodied approaches to the "lecture" as a work of art.
Professor Ragona has written extensively about Schneemann's work in various catalogues and in a monograph.