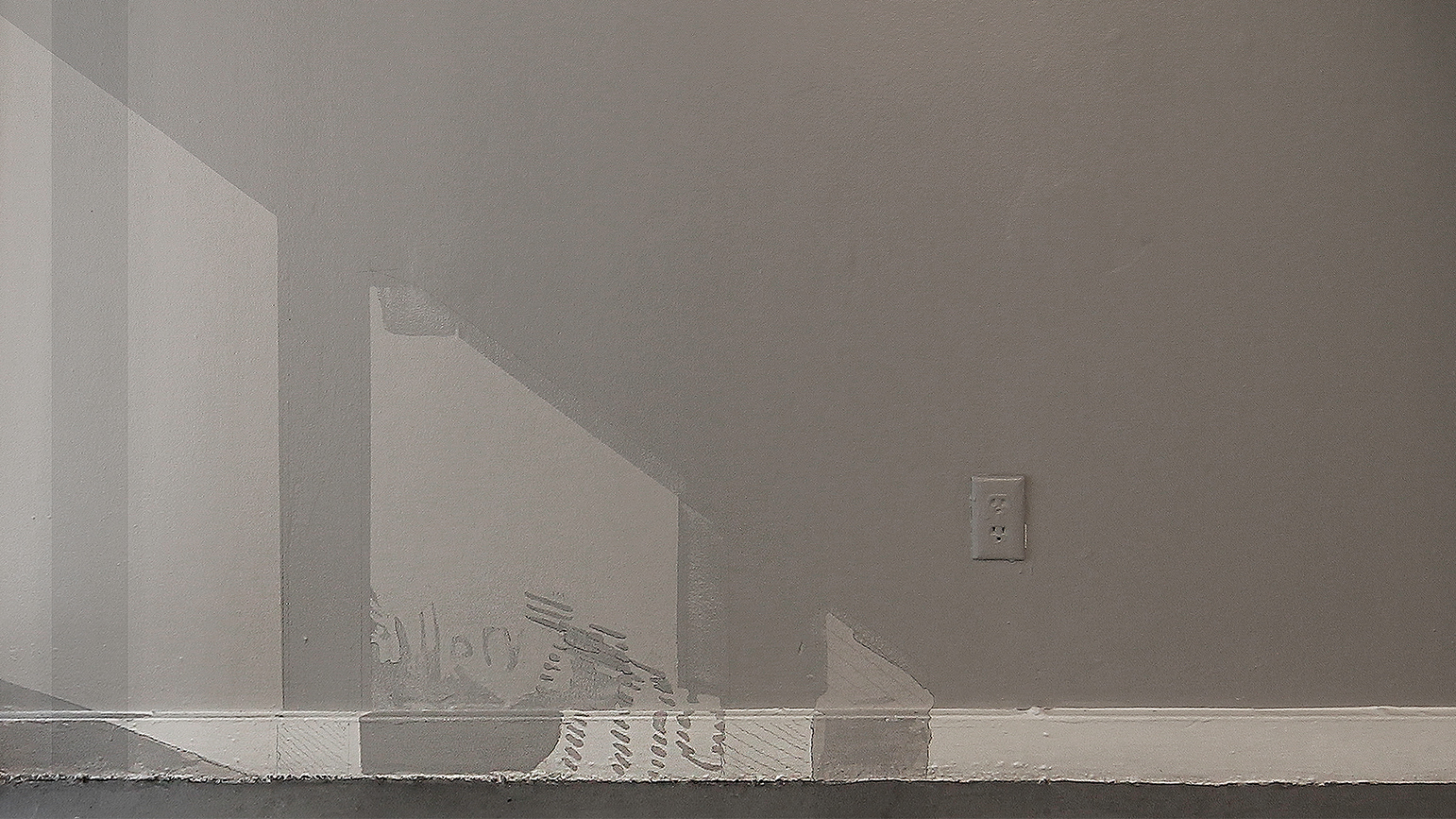 Professor Kovak's exhibitions, "On Looking" at 707 Penn Gallery and "White Noise" at 709 Gallery in Pittsburgh, are on view November 17 to January 28.
On January 25, she will discuss the abnormalities of perception, illusionary space, kaleidoscopic representation, and the museum context during a walkthrough on the exhibitions at 7:00pm, beginning at 707 Penn Avenue. This talk is free and open to the public. A closing reception of the exhibitions will also be held on January 26 as part of the Cultural Trust Gallery Crawl.
On Looking:
"In our current political climate, contradictory observations are amassed and arranged into potential truths. We attempt to discern moments of clarity from moments of fabricated design. Faced with incompatible interpretations, we struggle in a web of polarized black and white realities spun so densely as to appear gray.
This body of work is a visual meditation on intense observation. Instead of filtering through the noise to arrive at clarity, I record my visual aberrations and tangents. The marks convey so many contradictory points of focus that realities become intertwined and individual signification is lost. Even nuance is reduced to a hum of animated white noise. The drawn forms vacillate between object and atmosphere (fact and context) to create a cacophonous volume so loud as to become deafeningly quiet."
White Noise:
"Museum artifacts are both historical records and objects of disinterested observation. Yet once these forms are illuminated and encased in glass, I am distracted by my own perceptions. I see the environmental idiosyncrasies rather than the functional objects.
Focusing on changes in color and light, I subdivide each surface into a network of shapes. Depending on how those shapes are framed, a single pigment has the parallel potential to render or unravel an illusion. Freed from historical limitations, the depictions may wander between representation and abstraction. Like the original artifacts, the paintings are both records of my perceptions, and independent objects for observation."