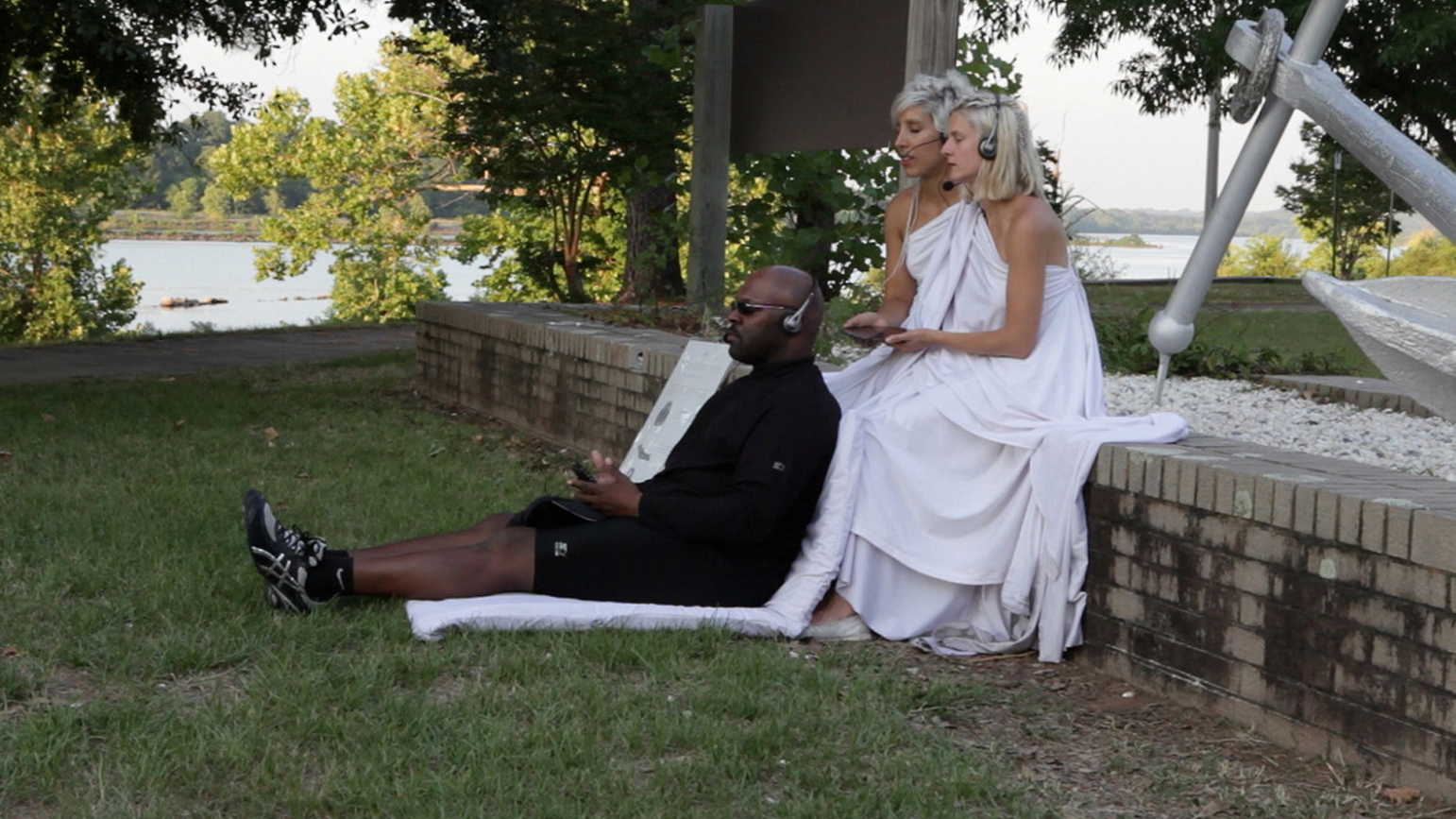 Associate Professor of Art Jon Rubin curates "Straight To Video", on view October 2 – November 23 at DAAP Reed Gallery, Cincinnati, OH. Featuring works by Johanna Billing, Adelita Husni-Bey, Luciana Kaplun, Cinthia Marcelle, Lee Walton, Harrell Fletcher, Zach Ostrowski, rotating adjunct faculty Lenka Clayton and alumni Agnes Bolt MFA '12 and Nina Sarnelle MFA '13.
From the exhibition website "The use of video documentation has often been a strategy relied upon by performance artists to present their work in a secondary setting beyond that of the original context. Many contemporary socially engaged artists are also adopting the use of video, not just as a tool for documentation, but also as a catalyst to bring members of the public into participation with each other and the lens itself. This exhibition focuses on several socially engaged art initiatives that are performed with members of the public with the explicit intention of existing as video in their final iteration. Thus, the artists use video as a strategy to create social-engaged artworks that place equal value on the public-process and the filmed result."
Rubin is an interdisciplinary artist who creates interventions into public life that re-imagine individual, group and institutional behavior. His projects include starting a radio station in an abandoned neighborhood that only plays the sound of an extinct bird, running a barter-based nomadic art school, operating a restaurant that produces a live video talk show with its customers, and co-directing another that only serves cuisine from countries with which the United States is in conflict. He is Head of the Contextual Practice area in the School of Art.