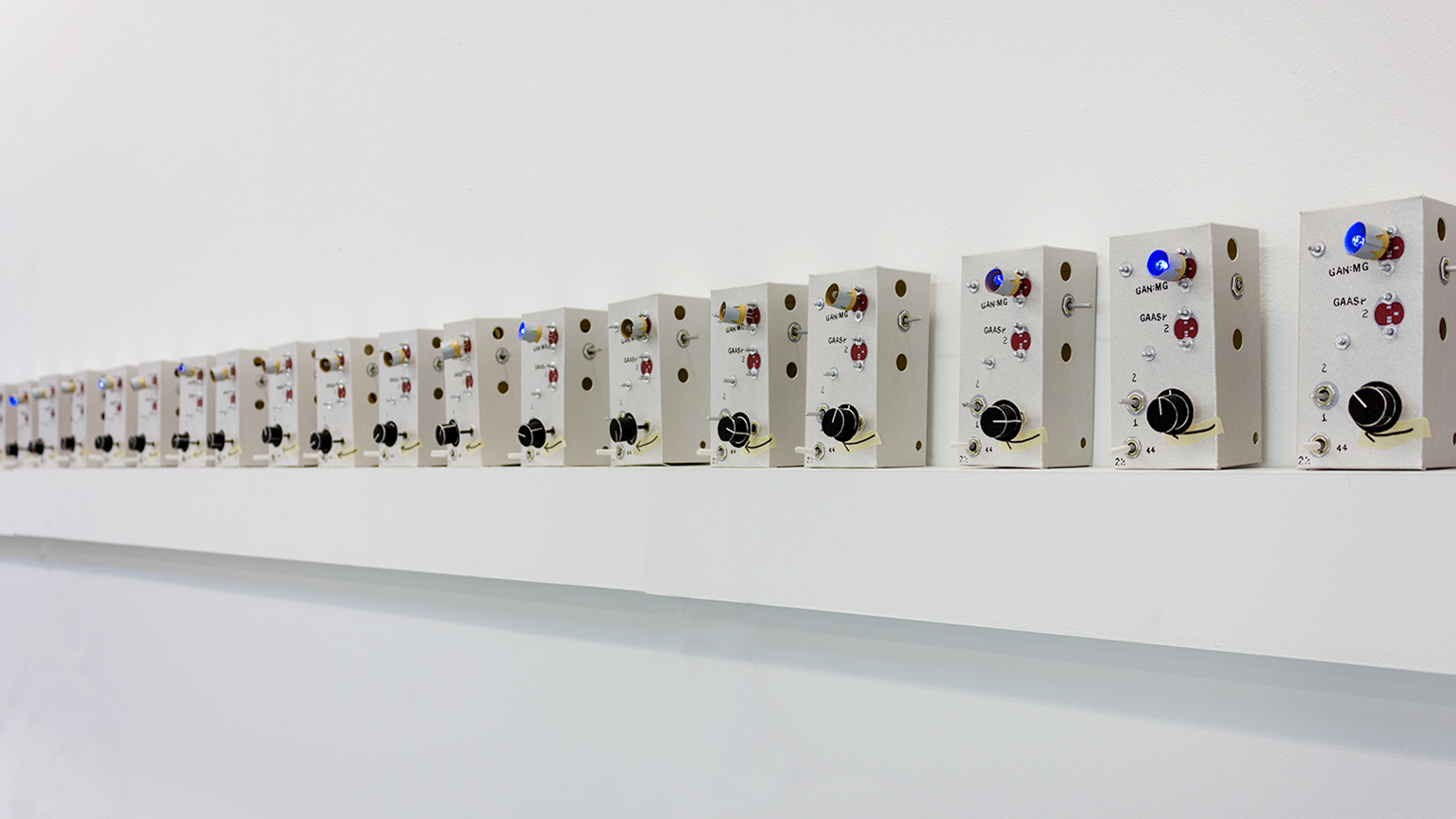 The College of New Jersey (TCNJ) is home to the David Sarnoff Collection, a small but significant museum of artifacts that document the history of communication and electronics in the 20th century. "Making Innovation: Artists, Engineers, and the Sarnoff Collection" brings together intriguing objects from the Sarnoff Collection—from vacuum tubes to computer chips to paintings on circuit boards—and the work of contemporary artists. Through the Collection and the history it documents, this exhibition explores both corporate culture and the culture of invention and innovation that resulted in technologies that transformed the world and continue to impact contemporary life.
Featured in the exhibition is newly commissioned work by artist-in-residence Professor Yeh. Through her painstakingly crafted, obsessively detailed paper reproductions of collection artifacts, Yeh defeats the utility of the objects, and draws attention to the human labor behind them. Her work is primarily concerned with disclosing the invisible labor and production that goes into everyday consumable items we often overlook and quickly discard.
The exhibition is on view February 7 through April 8. Professor Yeh will participate in an opening day panel discussion on February 7 at 4:00pm.