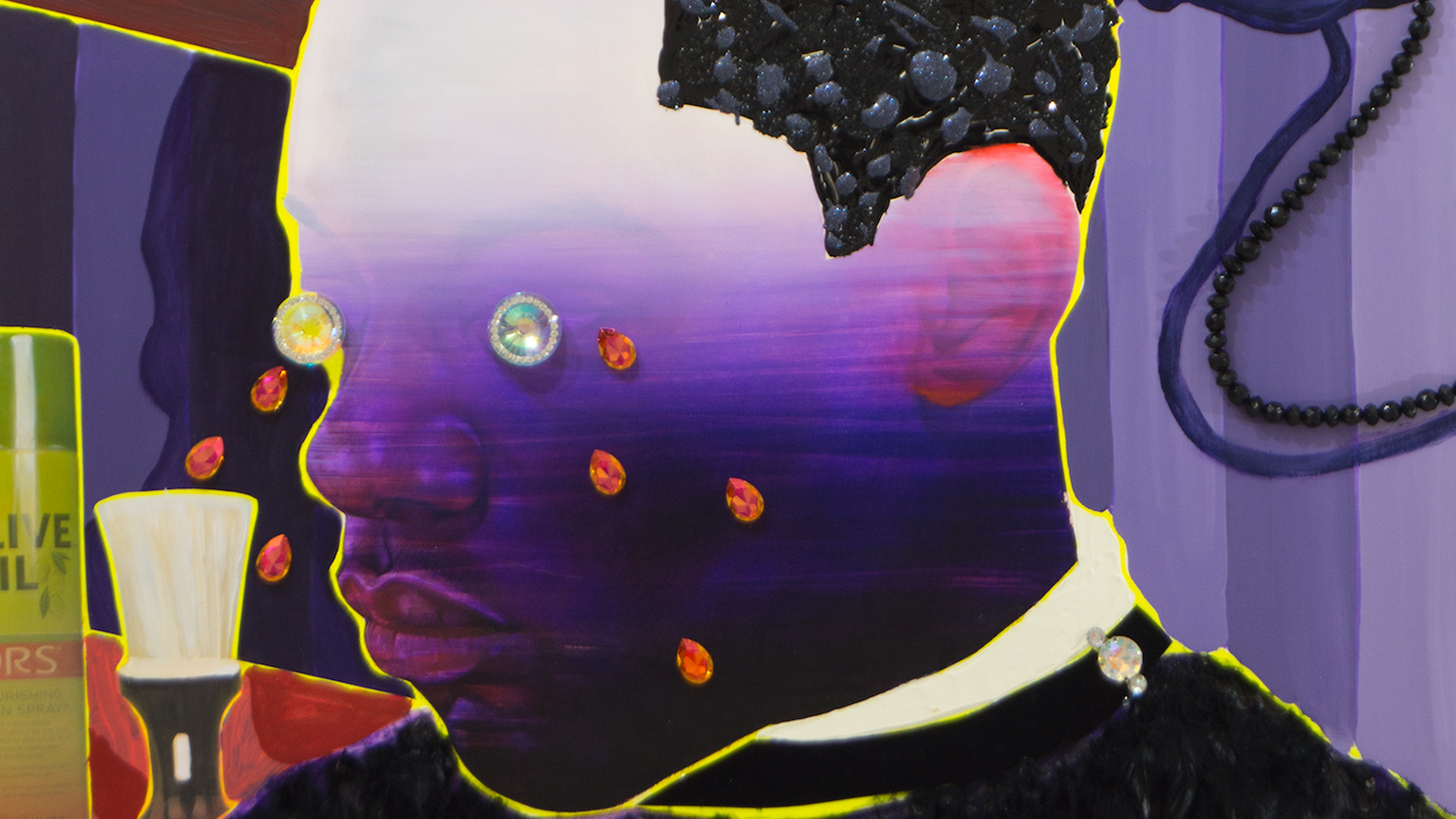 Professor Shimoyama's painting "Finesse" is part of a group show at Columbia University from January 16 through February 14.
Exhibition Statement:
In Drake's song Sneakin', the line "And she texting purple hearts, Cause she know that we at war" resonates so dramatically with this moment of collective and complex heartbreak. The lyric oscillates between the personal and the cultural, the poetic and the practical, the physical and the digital, the delight and the pitfall of LOVE. Drake's war over his art, his girl, his reputation becomes manifest as a text, and emoji, which in the same instance images the history of political and violent war. It would not be possible for me to here list all of the heartbreaks that weigh heavily on us—the collective us—right now. We are mired in image and realities of the contemporary resignification of lynchings, witch hunts of the worst kind, and the shameless pursuit of control or chaos (the distinction between the two becoming ever less clear.) It is this idea of the Purple Heart that this exhibition will pursue. Featuring returning artists and new additions the exhibition will examine how 'LOVE is a battlefield' how 'LOVE hurts' and why (or if?) 'LOVE is worth fighting for.' That is to say, I will ask my artists to produce the image of their Purple Heart.