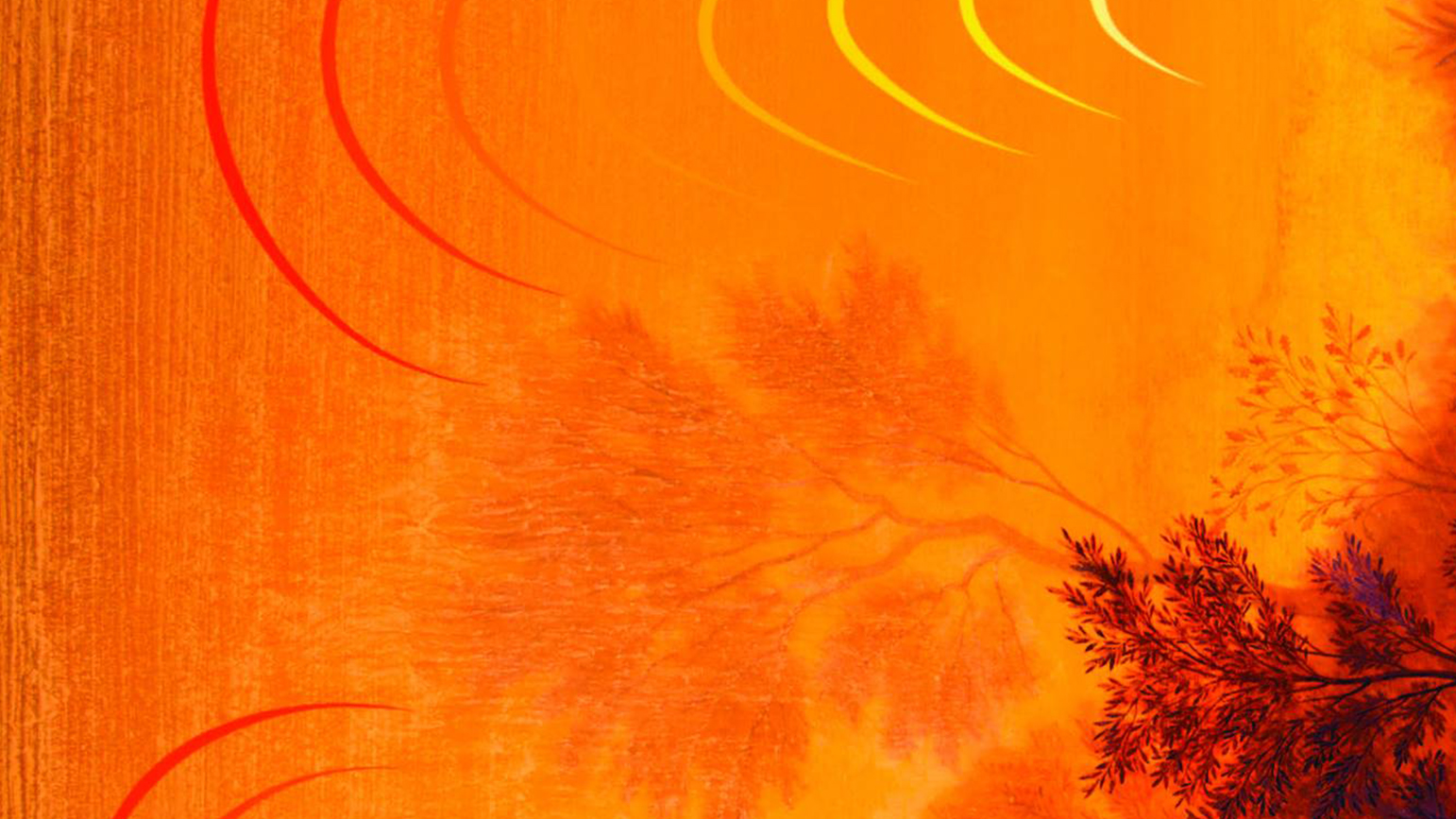 Dorothy L. Stubnitz Professor of Art Clayton Merrell and alumni Peter Mandradjieff BFA '01 exhibit in "Incremental Shift" Jan 26 – Mar 4 at Concept Art Gallery, Pittsburgh, PA. Opening reception Jan 26 from 6-8pm, and artist talk Feb 25 at 2pm.
Clayton Merrell teaches advanced drawing and painting course in the school of Art. "My recent work complicates the old idea of the natural sublime with the recognition of new kind of entanglement between mankind and nature. Recently, we have recognized the arrival of a new era in the relationship between humans and the world we inhabit. The older notion of the sublime as an experience whereby we encounter the terrifying beauty of the natural world and are forced to acknowledge our own insignificance has given way, on a planetary scale, to a more complicated scenario in which we confront each terrifying new natural disaster with the nagging sense that we are somehow to blame. We consider now that our actions have perhaps so altered the natural order that every hurricane, mudslide and earthquake might be partially traceable to human actions."
Peter Mandradjieff has taught painting courses as an Adjunct Professor in the School of Art, and currently lives and works in Pittsburgh. "In my paintings, I employ a reduced language of color and form to investigate the specifics of ambiguity. Each painting indexes a distinctive slice of a location, be it gesture, linguistic symbols, or a basement cupboard. The slices are drawn from a close examination of improvisation, visceral attraction, and tonal relationships. Together these locations influence each other through scale, color, texture, and form."
Established in 1972, Pittsburgh's Concept Art Gallery represents and exhibits many of the regions most established artists, along with artists of national and international reputation. Their inventory contains Contemporary Graphics by well-known American and European Artists, including Jennifer Bartlett, Patrick Caulfield, Richard Diebenkorn, Nicole Eisenman, Sam Gilliam, Jenny Holzer, Wolf Kahn, Deborah Kass, Richard Serra, Fred Tomaselli, and many others.