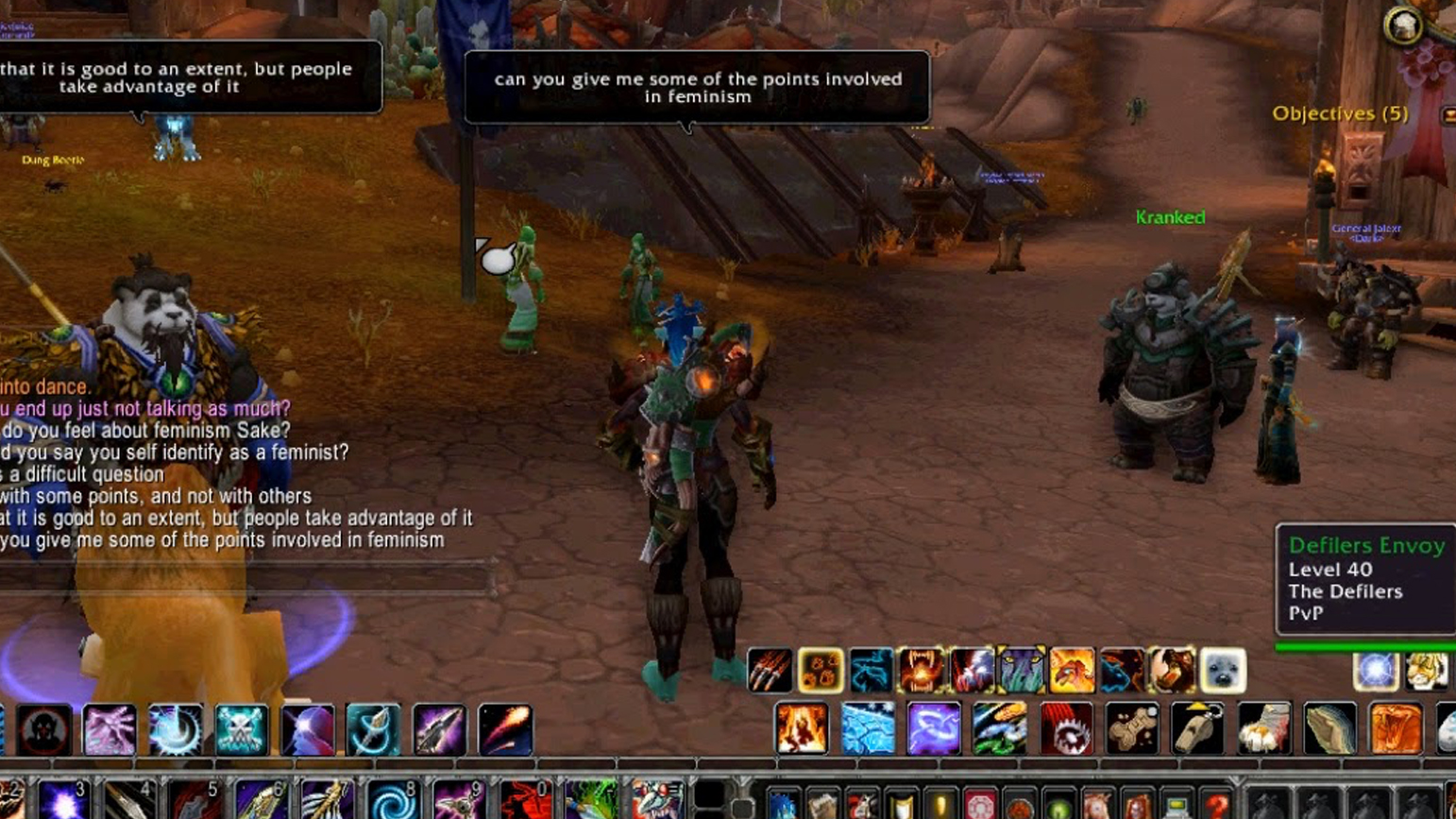 Visiting Assistant Professor of Art, Angela Washko's survey exhibition "Performing in Public: Four Years of Ephemeral Actions in World of Warcraft" opens September 29 at University of California San Diego.
Washko, an MFA '15 alumna of UCSD presents a solo exhibition surveying the last four years of performances and interventions inside the most popular and highest-grossing multiplayer online video game of all time: World of Warcraft (WoW). Operating under performative stage titles including The Council on Gender Sensitivity and Behavioral Awareness in World of Warcraft, and The World of Warcraft Psychogeographical Association, Washko says she "began to think of World of Warcraft as less of a game and more as a massive, networked public social space. Looking at WoW through this new lens, I began to create a series of actions or performative gestures responding to both the social and representative 'physical' environment."
Washko is an artist, writer and organizer devoted to creating new forums for discussions of feminism in the spaces most hostile toward it. She is currently a Visiting Assistant Professor at Carnegie Mellon University where she teaches classes at the intersection of video, digital & tactical media, and performance.