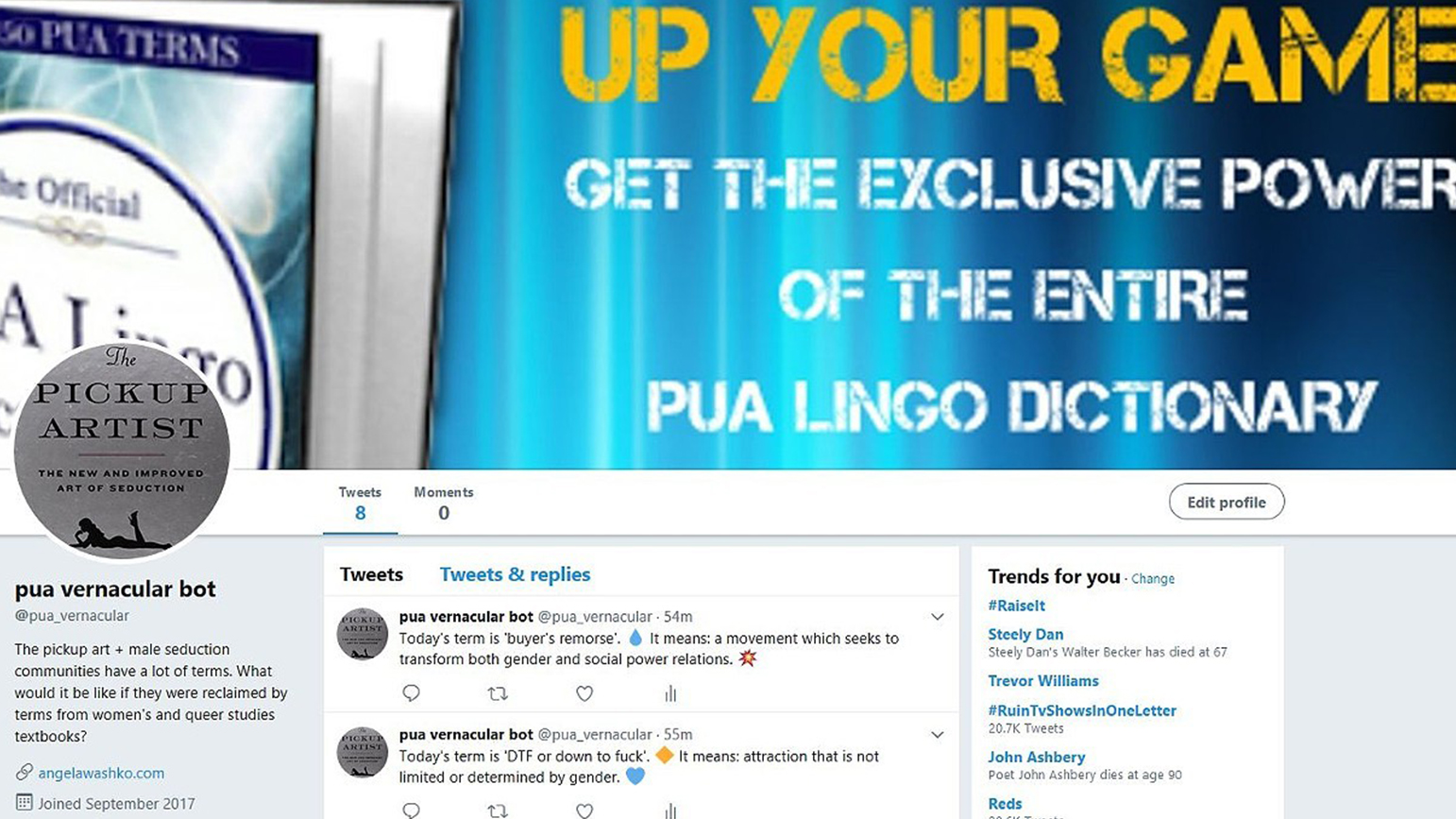 "Liquid Love" brings together works that consider expressions of love, desire, and affection when these basic human needs are highly mediated and manipulated for profit by technological platforms. The show takes its title from sociologist Zygmunt Bauman's 2003 book, where he argues that the logic of the capitalist market has thoroughly infiltrated the modern individual's approach to relationships, as realized in everything from counseling fads to online dating. Citing widespread detachment and isolation, Bauman warns against the corrosive influence of consumerism on human bonds at all levels. By presenting a complicated picture of contemporary human connection, Liquid Love reflects on our ability to connect, romantically or otherwise, under neoliberal capitalism through and within our tools.
Professor Washko looks at the operation of gender in male-dominated corners of gaming culture and the internet, often staging interventions to test or question the assumptions at play within these spaces, whether on World of Warcraft or the misogynistic online forums and blogs of the "manosphere." An offshoot of her larger research into the internet subculture of pickup artists, in particular the notable blogger Roosh V, her twitter bot "@pua_vernacular" (2017) automatically pulls terms popular in these forums like "Hot Bitch Scale" or "blue pill" and defines them using phrases pulled from gender studies textbooks. In a small way, the project helps proliferate other meanings for these terms.
"Liquid Love" in on view January 7 to April 14.