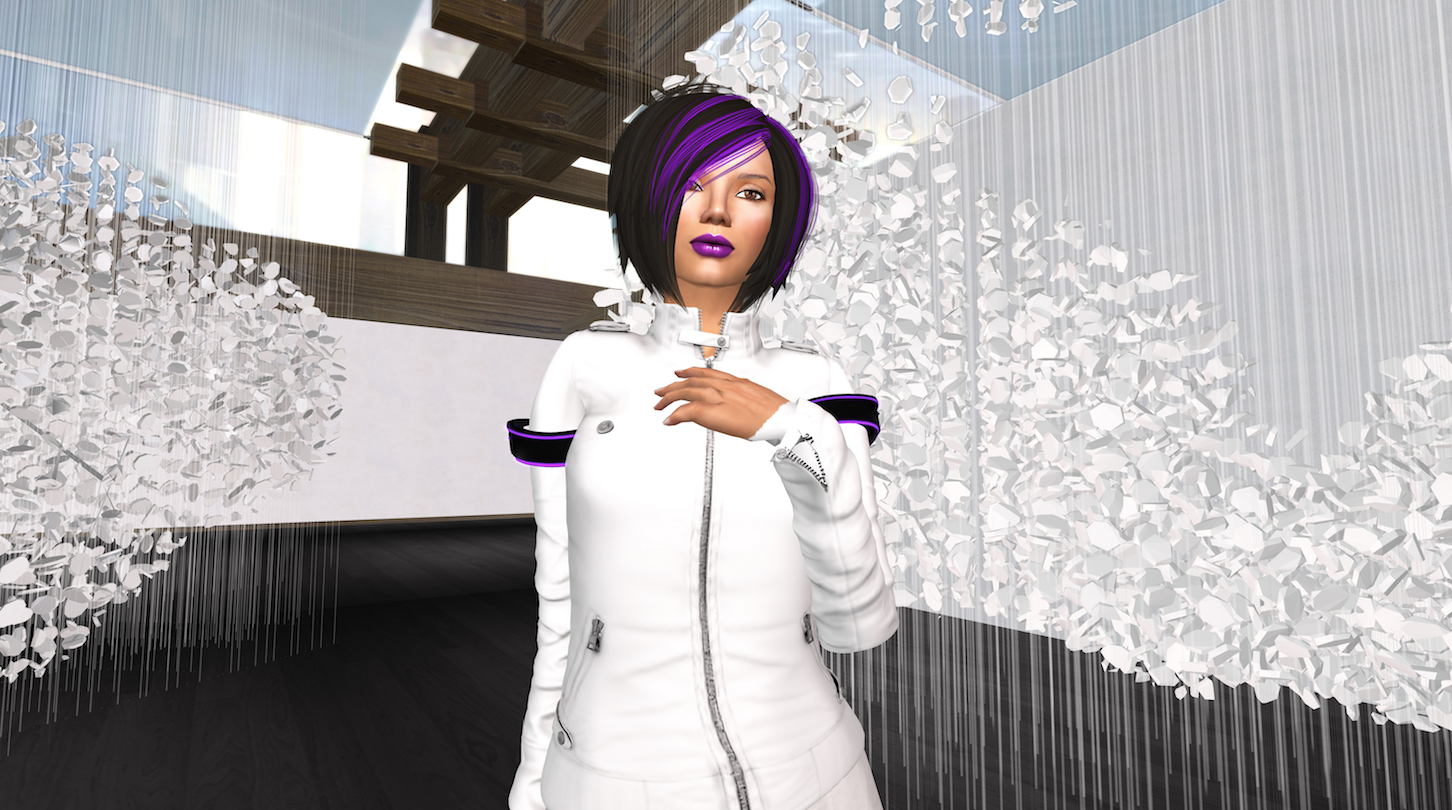 Miller Gallery at Carnegie Mellon University presents "Hacking / Modding / Remixing as Feminist Protest", an exhibition curated by Angela Washko, Visiting Assistant Professor of Art. The opening reception on Friday, Jan. 27 from 6-8pm featured an introduction with the curator and select artists. Free and open to the public, the exhibition runs from Jan. 28 – Feb. 26.
The exhibition also features supplementary visiting artist lectures by Skawennati and Annina Rüst at Carnegie Mellon's Frank-Ratchye STUDIO for Creative Inquiry, as well as a screening program of artists intervening on television called "Talks Back" at the Andy Warhol Museum. A full schedule of events can be found on the Miller Gallery's website. The exhibiting and presenting artists are: Addie Wagenknecht (STUDIO for Creative Inquiry Fellow), Anne-Marie Schleiner, Annina Rüst, Cat Mazza (CMU Alumna, SoArt 1999), Channel Two, Dara Birnbaum (CMU Alumna, SoArch 1969), Elisa Kreisinger, Kathy High, Lynn Hershman Leeson, Mary Flanagan, micha cárdenas, Morehshin Allahyari, Myfanwy Ashmore, Olia Lialina, Rachel Rampleman, Rachel Simone Weil, RAFiA Santana, Skawennati, Soda Jerk and VNS Matrix, Sondra Perry, and Suzie Silver (CMU Professor of Art).
Hacking / Modding / Remixing as Feminist Protest is an exhibition of 22 artists, designers, and developers working at the intersection of art and technology "to intervene on dominant voices in tech and popular culture, producing critical works that bring visibility to women's perspectives and experiences that have been marginalized, ignored, or dismissed," says curator Angela Washko.
"Women have been relegated largely to the consumer end of technology for a long time. Even today the statistics are jarring – a 2013 study by the American Association of University Women showed that only 26 percent of the positions in computing jobs in the United States were held by women," says Washko "taking an intersectional approach to presenting feminist practices, the works presented in the exhibition span over 40 years of artistic production by artists from diverse experiences and backgrounds."
Washko went on to say that women of color, especially, have been excluded from the development of technology and pop culture, largely because women of color experience both racial and gender bias in these career fields.
The artists in Hacking / Modding / Remixing as Feminist Protest look at television, film, computer software, the internet, pop music, the medical industry, robotics, video games, corporate branding, digital mapping, laser disks and advertising as sites of intervention – creating new ways of looking at systems of oppression embedded in everyday objects, contexts and platforms.
More about the exhibition on the Miller Gallery website.
Photo caption: Skawennati, EPIPHANY, 2013