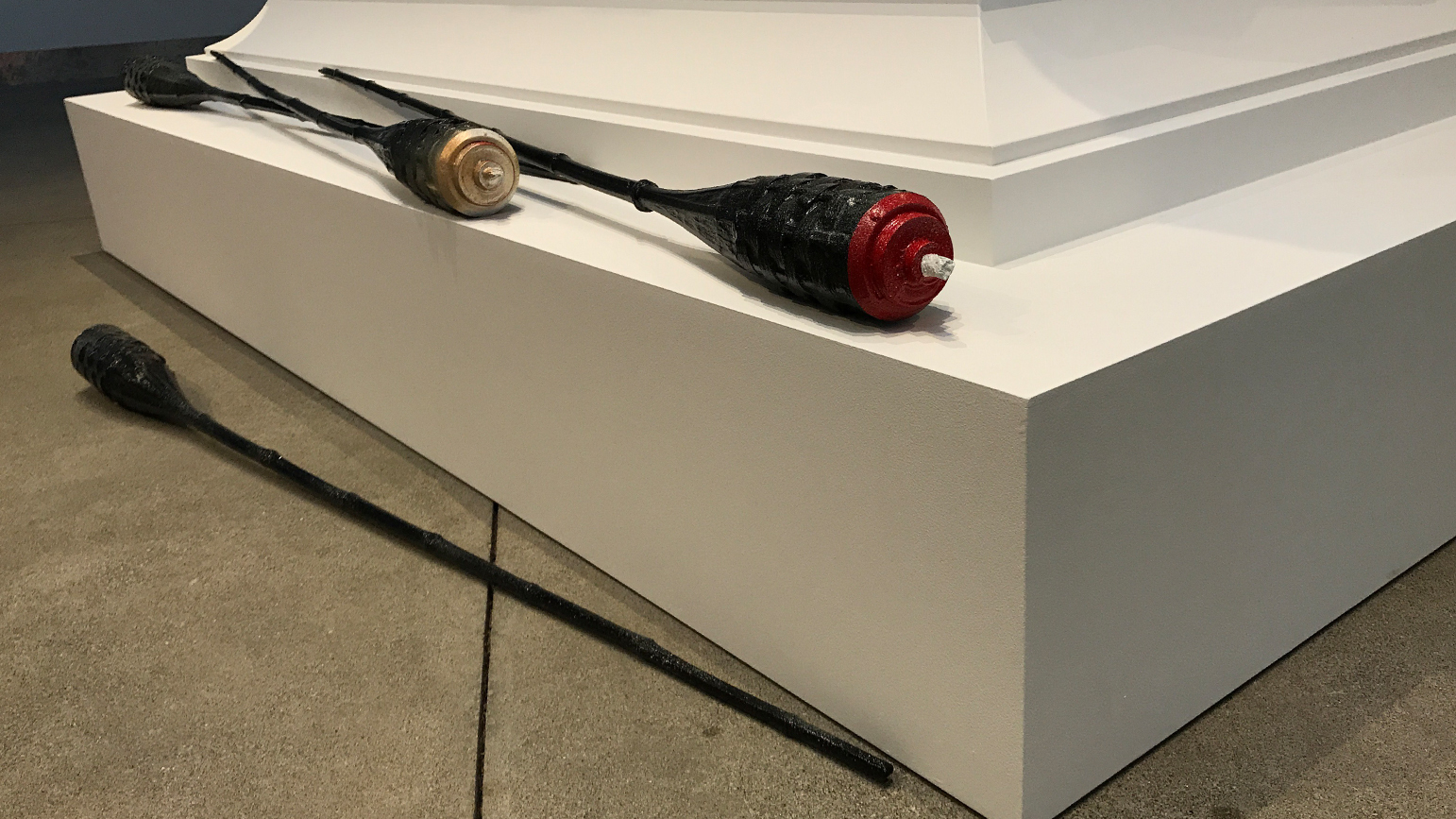 Professor Smith debuts a new series of sculptural installations responding to the rise of white nationalism in "Be Not Still: Living in Uncertain Times (Part I)," on view January 27 – May 27 at the di Rosa Center for Contemporary Art in Napa, CA.
Unfolding in two parts throughout 2018, "Be Not Still: Living in Uncertain Times" addresses concerns of the present social and political climate through a radical new model of experimentation and inquiry. Assembling a diverse intergenerational mix of artists with ties to the Bay Area, the exhibition evokes a call to action, inviting participants to identify and respond to a theme of their choosing through the production of new work, on view in di Rosa's newly renovated Gallery 2. In Gallery 1, a guest-curated installation of works from the permanent collection joins the matrix of themes found throughout the exhibition. Together the commissioned artist projects offer viewers multiple lenses to reflect on and engage with prescient matters affecting our local and global communities.
Professor Smith's sculptural installations investigate the rise of white nationalism and how patriotism might be viewed, from various perspectives, in a different light. She anchors her project through an assembly of cast iron Tiki torches evoking those recently used in protests in Charlottesville, VA and takes current debates on the removal of confederate monuments as a point of departure for discussions on the potent materiality of sculpture.