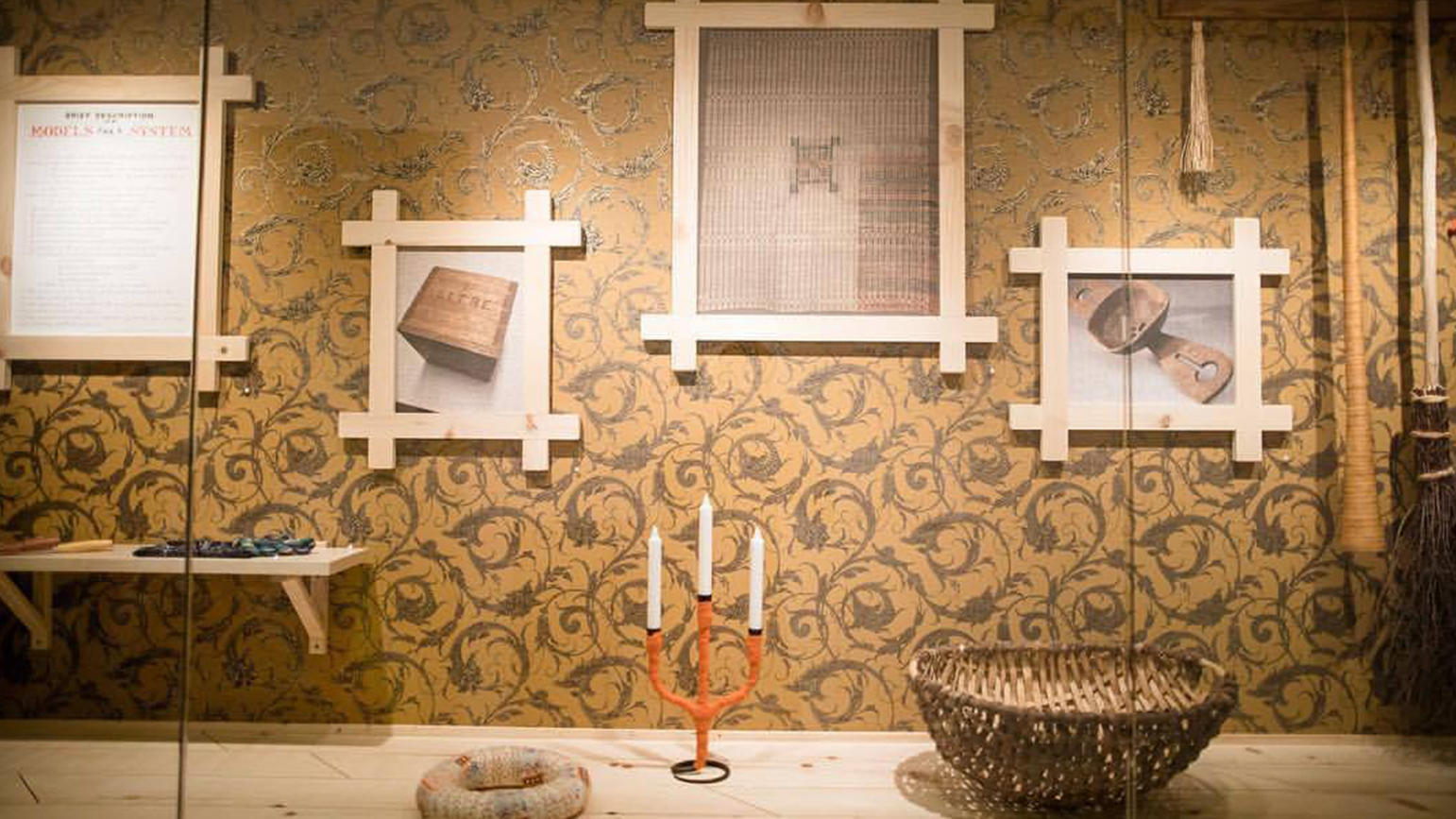 Allison Smith and Christina Zetterlund present "Models for a System," the seventh installation of In That Case at the Contemporary Jewish Museum in San Francisco. The exhibition is on view July 20,2017 – July 3, 2018.
Smith first met Zetterlund during a 2015 residency in Stockholm and together they discovered a shared interest in the politics of handcraft and its role in both progressive and conservative social movements in which a "return" to past forms of making is often tied to populist notions of self-reliance and opting out of "the system"—be it mass production, art world hierarchies, government intervention, elitism, globalism, or other forces that seem threatening to individuals.
As educators who share a love of craft, their research led them to the writings of Otto Salomon (1849­–1907), a Jewish Swedish educator whose work focused on the term, slöjd, or educational sloyd, a movement that promoted handcraft as a formative method of self development through the creation of useful, everyday objects termed "models." Salomon's ancestors were some of the first Jewish individuals to be given legal immigration status in Sweden, and his uncle August Abrahamson, who had become a wealthy businessman in the wholesale trade, was one of the first Jews to be granted special landowning rights as well. A diverse group of luminaries of variously gendered, religious, ethnic, and political backgrounds gathered at his estate at Nääs Castle, a seventeenth-century mansion near Gothenburg, Sweden. This is where Salomon first hatched his idea of a craft school for the children of local workers, which soon became a renowned teacher training program that in many ways sparked the development of trade and art schools in many parts of the world including the United States.
For their Havruta installation, Smith and Zetterlund took Salomon's educational theories as a starting point, in order to engage viewers in discussions that address the role of craft—past and present—in formations of the nation state. They ask, given the intensities of this political moment, what does the current upsurge in craft really mean? "Models for a System" reflects on what Zetterlund in her research has called "material meaning making," which considers craft as a critical platform for the investigation of systems of power, as well as Smith's investigation of reenactment culture, in which nationalism is performed as a form of education as well as entertainment. Conducted over a series of emails, shared texts, Skype sessions, and in-person visits in Stockholm, Nääs, and San Francisco, their exchanges have resulted in a display of objects, an active blog, and a pending publication. Using wallpaper reproduced from the Nääs Castle smoking room and wood flooring akin to that in Salomon's first classrooms, Smith and Zetterlund have used the case to frame a complicated discussion that is both ambiguous and double-edged. The objects were selected for their potentially multiple readings, suggesting the ways craft functions today within both fundamentalist survivalist groups as well as hipster DIY culture simultaneously.