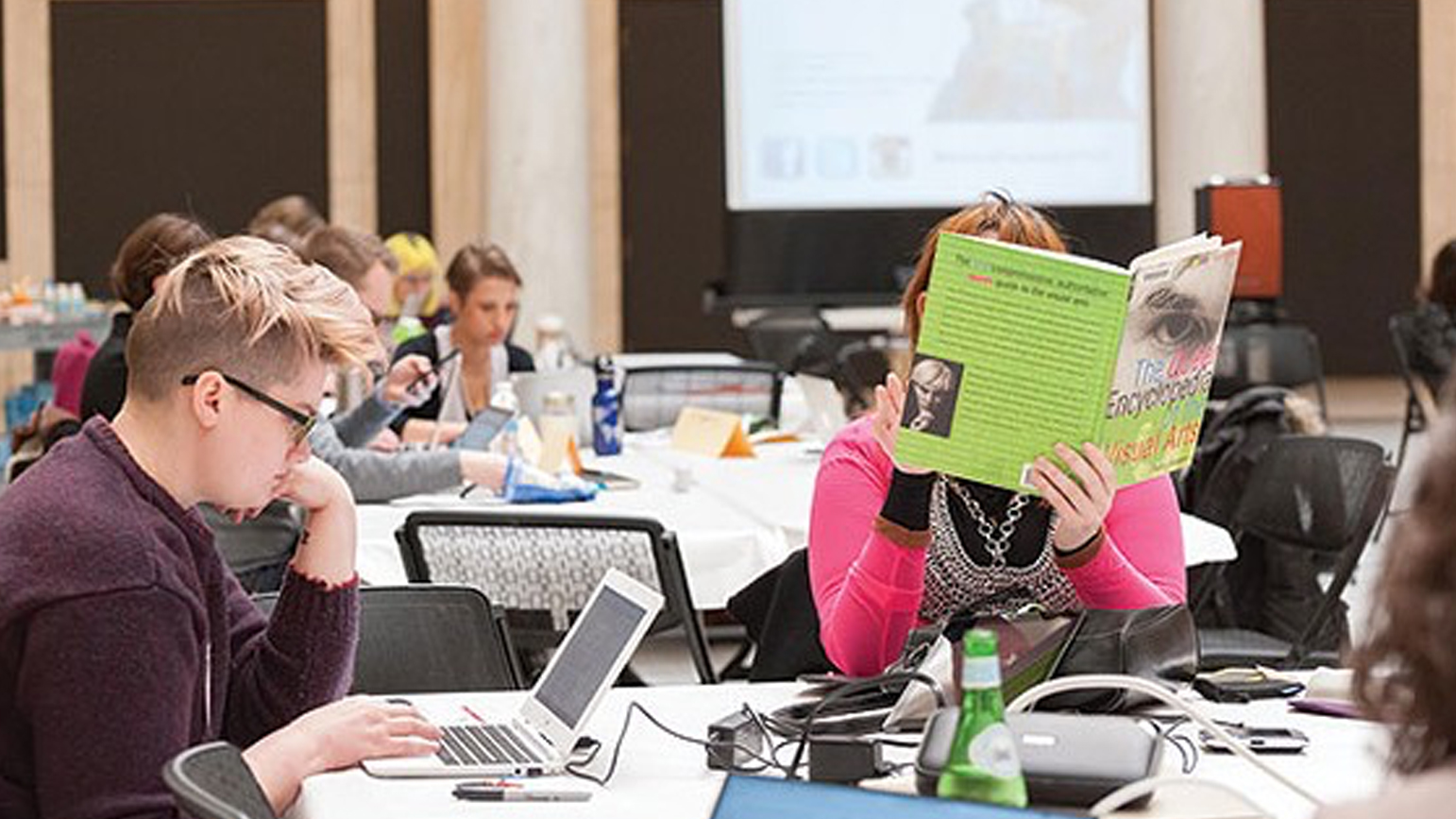 Pittsburgh's 2nd annual Art+Feminism Wikipedia Edit-a-Thon organized by Visiting Assistant Professor Angela Washko, and hosted by the Carnegie Museum of Art, was featured in Pittsburgh City Paper, interviewing Char Stiles BCSA '16 and other participants.
Co-organized and lead by Washko and Hannah Turpin, curatorial assistant for contemporary art and photography at the CMOA, both underscored the importance of feminist representation in academia, the museum canon, and online.
"In any archive, be it Wikipedia or any database, it's really important to consider who is deemed worthy of being canonized," said Washko.
"Museums are a part of perpetuating canons and creating new canons," said Turpin, "Who are we talking about? Reading about? Showcasing in our galleries?"
"The list is more directed, especially towards women in art and women featured at the CMOA," said Char Stiles, BCSA '16. "It's really helpful to have the library leverage their resources to help document these artists."