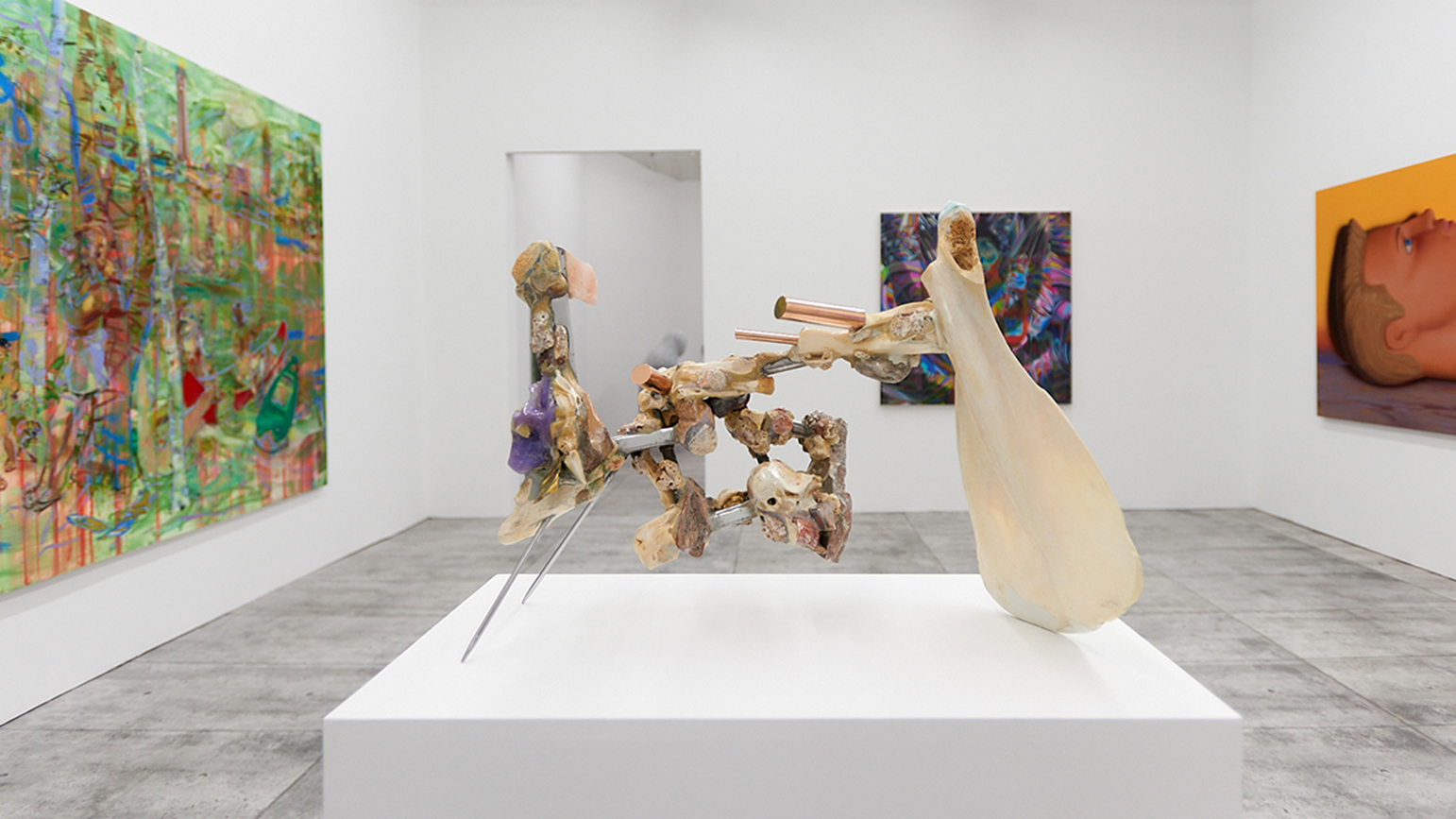 Professor Melissa Ragona will moderate a panel discussion with artists Peggy Ahwesh, Michael Jones McKean, Claudia Bitran, and Angela Dufresne on July 16 at 4:30 PM. The public is invited to join the free panel via Zoom here.
This panel discussion is organized in conjunction with "Density Betrays Us," currently on view at The Hole Gallery's Tribeca location (86 Walker Street in New York City). Co-curated by Ragona, Andrew Woolbright, and Angela Dufresne, the exhibition examines the body in the digital age.
The artists in this panel will discuss the space in their work that attempts to wrestle with the tension between figure and abstract object, between foreground and background, between density and weightlessness. Centrally important will be an exploration of the idea of "pattern making" —a strategy used throughout the exhibition— as a way of addressing the shifting incongruities of social and material terrain featured in these works.