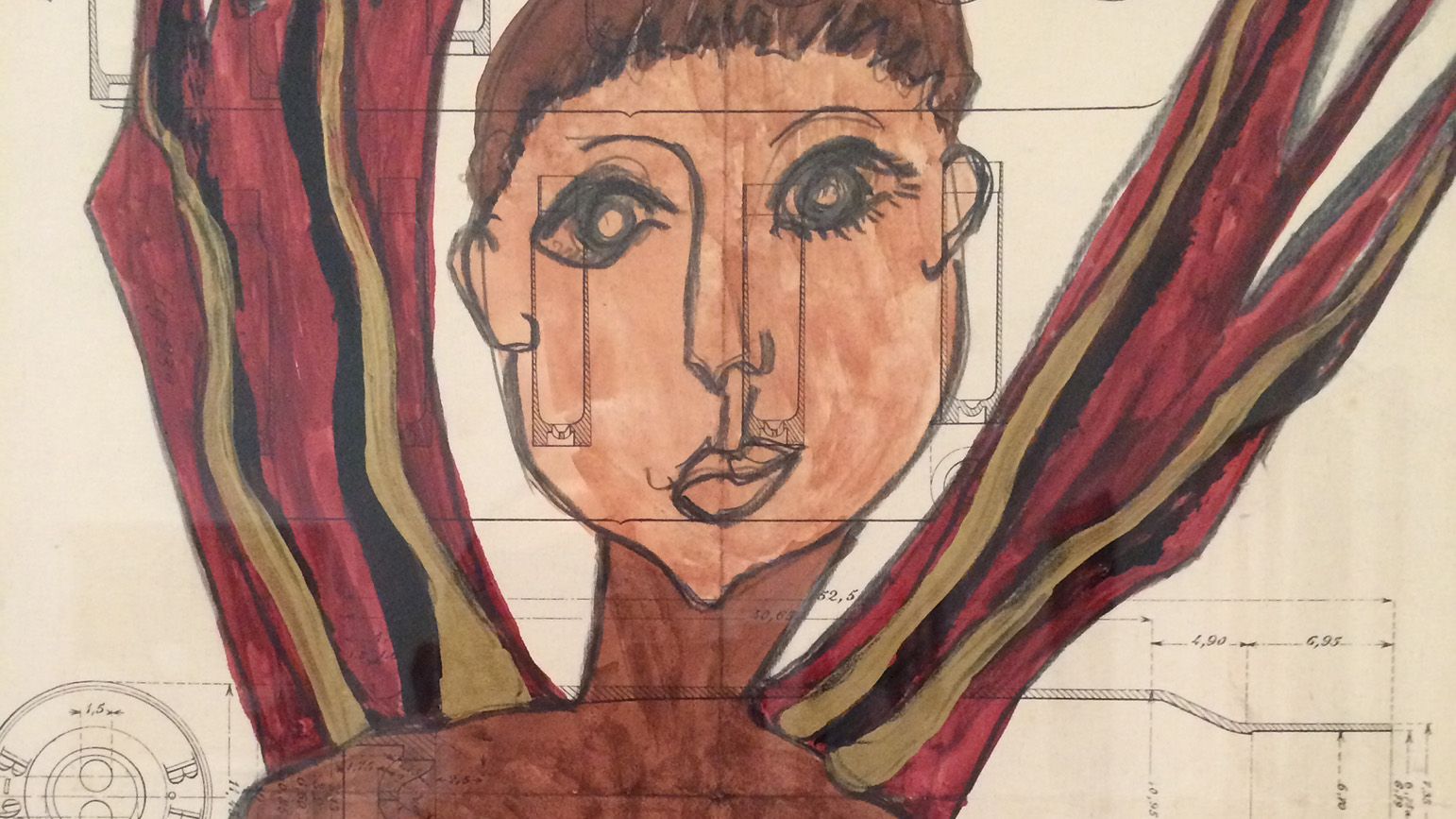 Professor Melissa Ragona will moderate a panel with artists Carl D'Alvia, Terrence James Jr., and Angela Dufresne, as well as with collectors of Carol Rama's work Jennifer Bacon and Filippo Fossati, on August 10 at 4:00 PM. The public is invited to join the free panel via Zoom here.
The conversation is organized on the occasion of "Density Betrays Us," on view at The Hole Gallery's Tribeca location (86 Walker Street in New York City) through August 14. The exhibition is curated by Ragona, Andrew Woolbright, and Angela Dufresne.
Similar to the first panel, several artists featured in "Density Betrays Us" will discuss the space in their work that attempts to wrestle with the tension between figure and abstract object, between foreground and background, between density and weightlessness, between social and material terrain. However, one important shift in our focus will be a special presentation on the work of the Italian-born, self-taught artist, Carol Rama (1918-2015) by the collectors/curators Jennifer Bacon and Filippo Fossati. Rama's work —with its bold forays into the underbelly of psychic and physical representations of female desire, flying in the face of convention and seeming civility—is one of the touchstones of this exhibition. As her most recent solo exhibition at The New Museum in New York emphasized, Rama was at the forefront of rethinking the "body" — transforming it into an anti-body, one that defied order, form, or anything that even seemed to have a predictable density.
Image: Carol Rama, "Epifania [Epiphany]" (artwork detail), 2003, graphite, pastel, watercolor, and enamel on canvas-backed paper, 17 3/4 x 12 3/4 inches (photo by Andrea Rossetti)