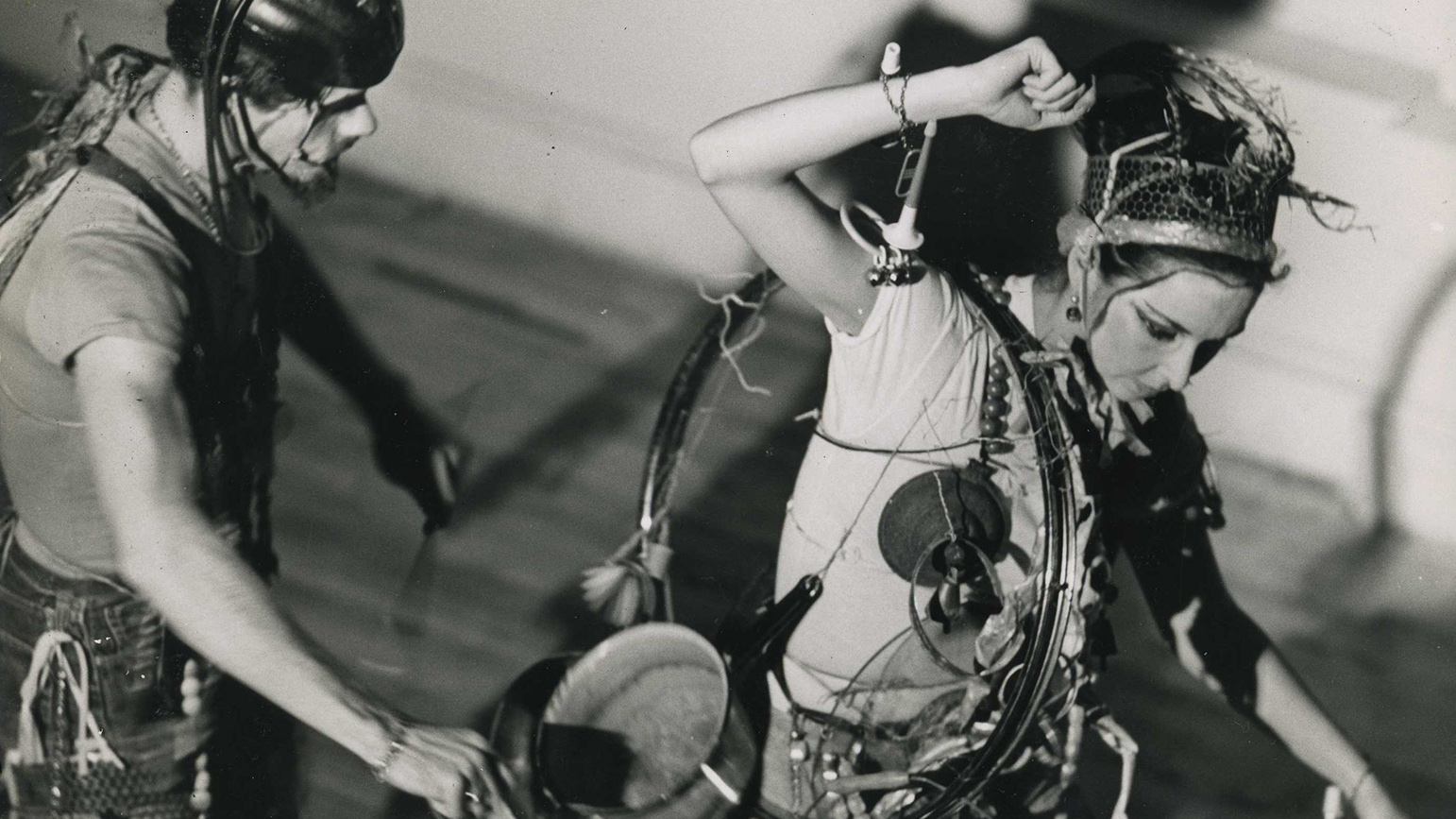 Professor Melissa Ragona will give a paper titled "Schneemann Sounding: Embodied Sonic Systems" within the context of a special Memorial Session at the College Art Association (CAA) conference in Chicago on February 13: "Carolee Schneemann's Art and Legacy: New Perspectives." The distinguished feminist curator, theorist, and historian of art and performance, Amelia G. Jones (University of Southern California) will be the respondent.
Ragona's paper will examine one of the most overlooked contributions/legacies, of Carolee Schneemann's work—her unique and complex approach to sound across performance, sculpture, installation, and film. This presentation will highlight just a narrow slice of a much larger study that Ragona began conducting while Schneemann was still living (1939-2019) and able to share the complexity of her thoughts on sound and how they related to her ideas about kineticism, the materiality of sculpture, film, and painting—as well as the productive tension between Schneemann's written "scores" and their execution across performance time and space.
Additional session information
Image: Noise Bodies (1965) (archival photograph from Schneemann's Noise Bodies performance work, 3rd Annual Festival of the Avant Garde, Judson Hall, New York, NY, August 28, 1965). Performers: James Tenney and Carolee Schneemann. The Estate of Carolee Schneemann Galerie Lelong & co., Hales Gallery, and PPOW New York (copyright Carolee Schneemann).