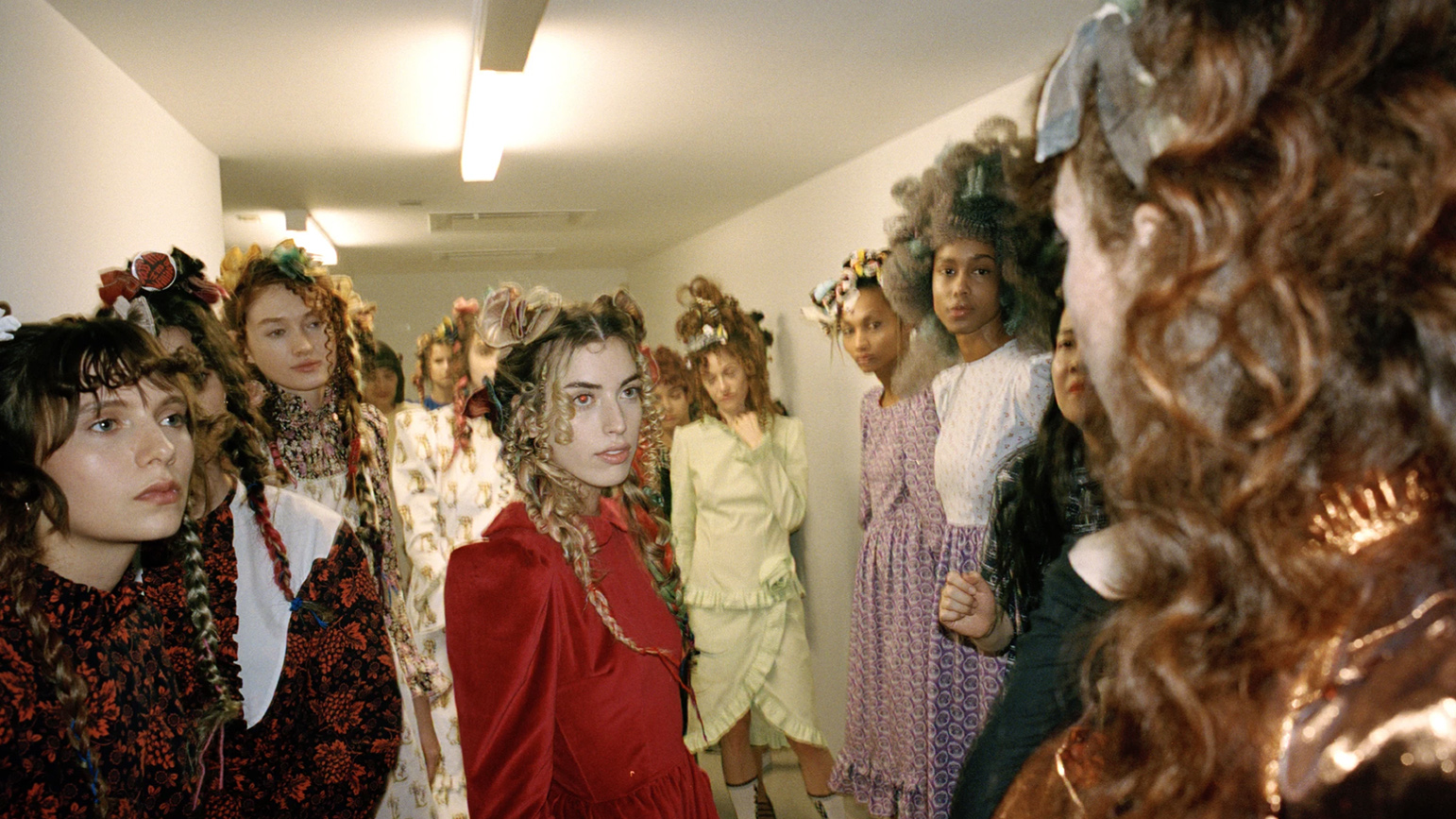 Jamieson Webster, Chiara Bottici, and Professor Melissa Ragona will engage critically with fashion designer, Batsheva Hay's new fall 2019 fashion line in New York's Fashion Week, September 6-14 at an event titled "Neck, Wrist, and Ankle: Recurrence in Batsheva Hay's Fashion Design."
Batsheva Hay is a fashion designer, writer, and former New York lawyer. As a fashion designer with her own label, called BATSHEVA. Her works have been featured and critically celebrated by Vogue, The New York Times, and The New Yorker. Her customers include Natalie Portman, Busy Philipps, Aidy Bryant, Celine Dion, Lena Dunham, Courtney Love, and Brie Larson. She has been a prominent participant in New York's Fashion week for several years and was recently awarded a CFDA/Vogue Fashion Fund.
Jamieson Webster is a psychoanalyst and writer. She teaches Clinical Psychology at the New School and the City University of New York. She has written for Artforum, Cabinet, The Guardian, The New York Times, and Playboy. Her books include Conversion Disorder: Listening to the Body in Psychoanalysis (2018), The Life and Death of Psychoanalysis (2011), and Stay, Illusion! (with Simon Critchley, 2013).
Chiara Bottici is a philosopher and writer. She is Associate Professor of Philosophy at New School for Social Research and Eugene Lang College (New York). She is the author of Imaginal Politics: Images beyond Imagination and The Imaginary (Columbia University Press, 2014), A Philosophy of Political Myth (Cambridge University Press, 2007) and Men and States (Palgrave, 2009).
Melissa Ragona is an Associate Professor of Critical Theory and Art History in the School of Art at Carnegie Mellon University as well as an independent curator and critic. Her book, Readymade Sound: Andy Warhol's Recording Aesthetics, is forthcoming from University of California Press. Her essays and reviews have appeared in October, Frieze, Art Papers and numerous edited collections. She has curated exhibitions & served as a curatorial consultant at the Mattress Factory Contemporary Art Museum (Pittsburgh), the Miller Gallery (Pittsburgh), PPOW Gallery (New York), as well as the Museum of Modern Art (New York).
The event was covered by The New York Times, Vogue, and Women's Wear Daily.