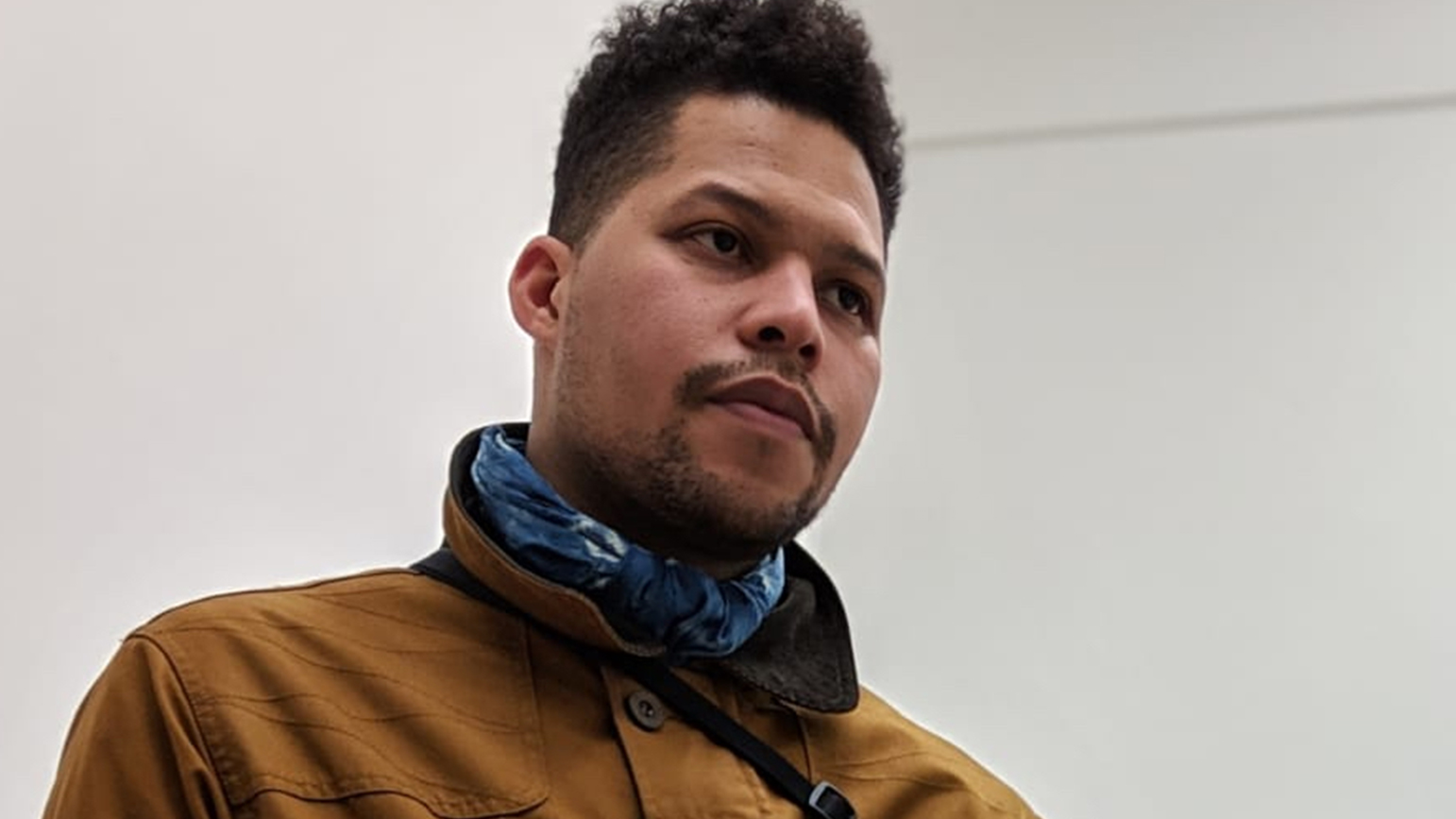 The School of Art is pleased to announce the appointment of Lyndon Barrois Jr. as Assistant Professor of Art in the area of Painting. Using magazines, advertising, cinema, and vernacular imagery as primary subjects of inquiry, Barrois' multimedia practice breaks down and reconfigures the language of print, design, and popular culture in order to investigate underlying ideology, ethics, and conceptions of identity.
Barrois' current body of work deconstructs, reframes, and re-presents the images, graphics, and language of advertisements from National Geographic Magazine issues of the 1970s and 1980s. This series exposes the underlying language of the promise of technology and the construction of desire for consumers to know and conquer the world, all while somehow protecting the fate of the planet. Another current body of work investigates how fashion images function as constructed figments of the imagination onto which we project our desires and lived realities. In various ways, Barrois navigates questions around color, control, taste, waste, and the layering of information.
"Lyndon's dynamic practice breaks down how Western societal and cultural values are not inherent, but rather shaped by the languages of print, design, and popular imagery," said Head of School Charlie White. "His multimedia practice and use of unconventional materials expand our notions of what contemporary painting can look like. As a professor, Lyndon will challenge students to uncover the underlying ideology of our image-saturated culture, helping to give them a voice to push back against dominant narratives."
Barrois' work has appeared at the Contemporary Art Museum in St. Louis and the Institute of Contemporary Art, Los Angeles, among many others. He has recently completed artist residencies at the Irish Museum of Modern Art in Dublin, Ireland; Fogo Island Arts in Newfoundland, Canada; and Jan Van Eyck Acadamie in Maastricht, Netherlands. He received his MFA from the Sam Fox School of Design and Visual Art at Washington University in St. Louis.