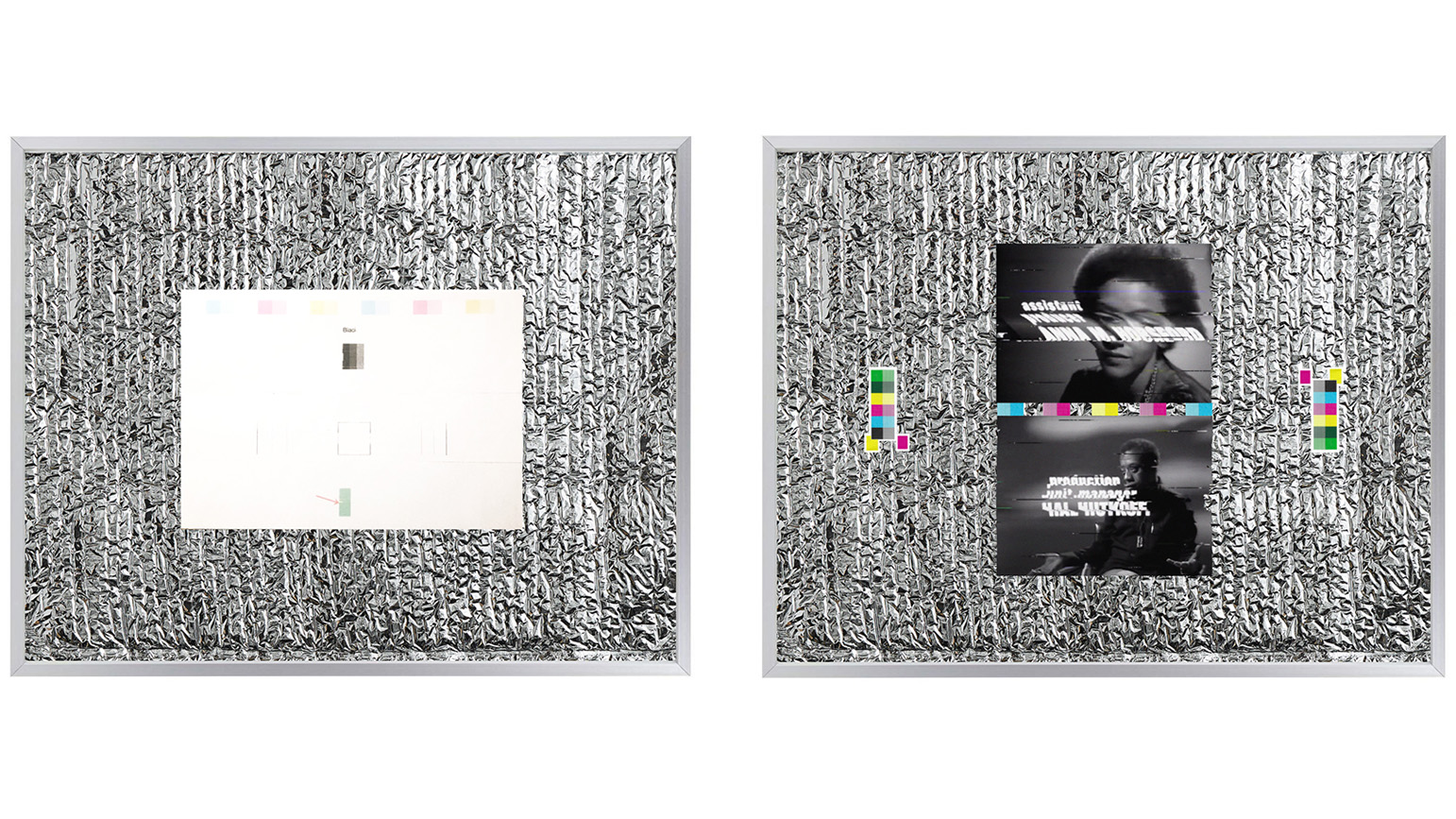 Operating at the limits of the image, artists in "Countercapture" recalibrate the standard representational capture of Blackness. The featured works, including work by Professor Lyndon Barrois Jr., use redaction variously as material ground, as methodological process, and as fugitive strategy, gesturing toward alternative paradigms for image-making. The exhibition is on view at Miram Gallery in Brooklyn from September 16 through November 7.
"Countercapture" looks at redaction and opacity as aesthetically and politically constructive processes that make-present while refusing transparent access to bodies and subjects, in the vein of a "right to opacity" as articulated by Édouard Glissant. Redaction is a process often associated with institutional confidentiality—betraying by omission, it marks out an unknown fact while indicating the persistence of a concealed reality. Transparency, a demand made of institutions, is sometimes transposed onto individual subjects—yet in connection with Blackness, the access to the subject that transparency promises can readily entangle with political or symbolic violence. The partially opaque forms in the work displayed here open up expressive spaces that elude invisibility while setting the terms of their own exposure.
Lyndon Barrois Jr.'s "Start Spreadin' the News," 2017, breaks down the representation of Black death, detaching a violent event from its construction as spectacle. A forensic cartography of violence, marked by a bullet pattern, is depicted prior to its crystallization into one univocal image. The artist's "Transmission," 2021, deconstructs the representational space of a conversation between Nikki Giovani and James Baldwin, reflecting on both the preservation of this exchange and its possible afterlives across various contexts.
Curated by Katherine Adams, the exhibition also includes work by Elliot Jerome Brown Jr., Dana Davenport, Uwa Iduozee, Keli Safi Maksud, and Patrice Renee Washington.