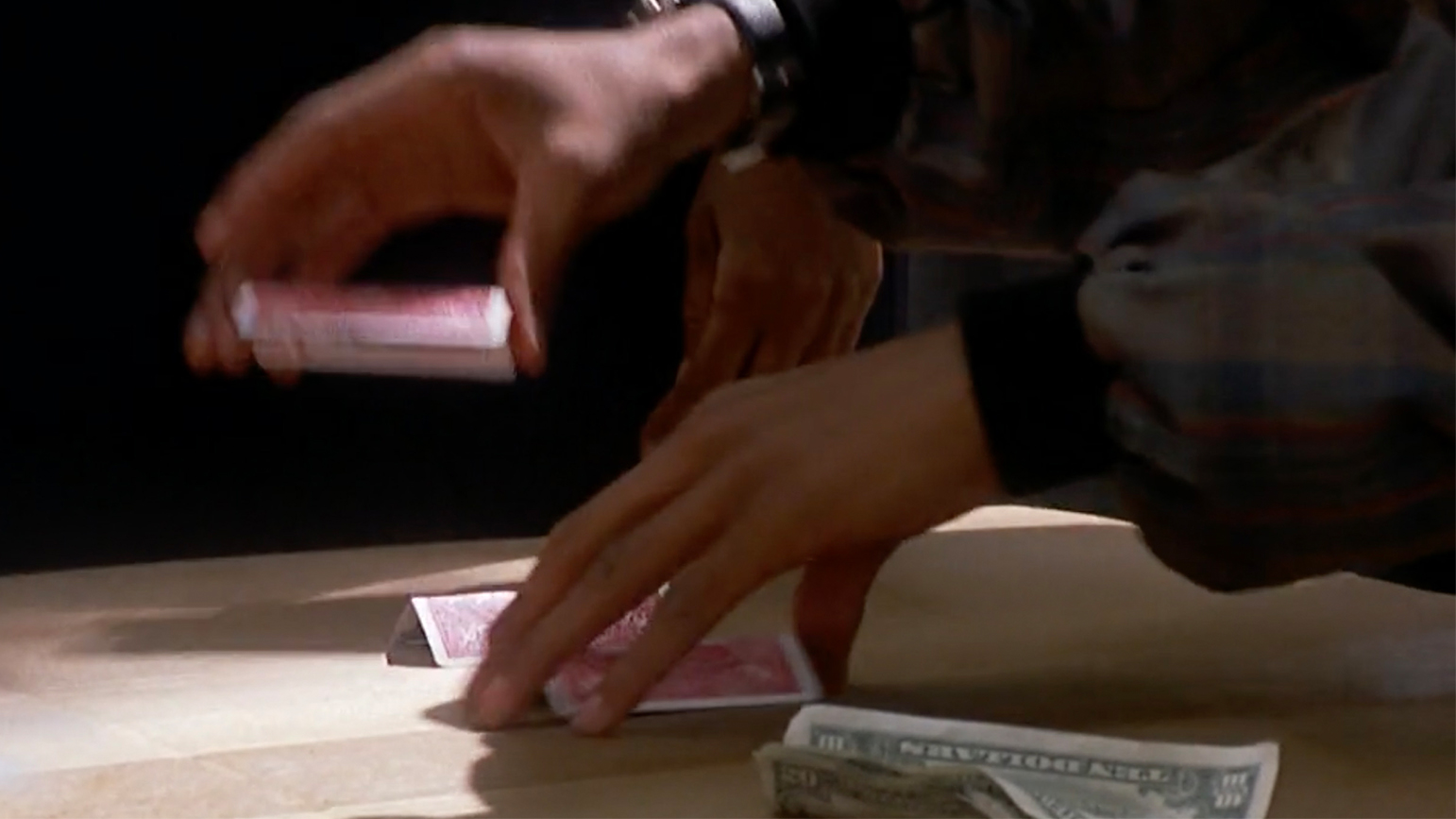 Artists Space presents Professor Lyndon Barrois Jr.'s first New York institutional solo exhibition, "Mirage Collar." The exhibition consists of an interconnected suite of drawings, paintings, installations, and sculptural vignettes which explore instances of forgery, subterfuge, gesture, and magic within the history of film. Working deftly across numerous artistic mediums, Barrois' work breaks down, reframes, and reconfigures these transitory and at times archetypical moments in cinematic expression to pose critical questions around technique, motivation, and value. His practice engages the materiality of images as reproductions and the complexities of transitioning between two and three dimensions and between movement and stasis.
For "Mirage Collar", Barrois' myriad artistic practices will consider the thin lines within painting that separate creation, conservation, and forgery in relation to cinema's depictions of cons and misdirections. In doing so, he enacts a "hall of mirrors," animating these disconnected details, objects, and elements and then re-networking them to both stage and study their practical effects. A central reference is the game Three-card Monte, a persistent form of trickery and close-up street magic appearing throughout the exhibition which, for Barrois, parallels painting and art making in general as a kind of sleight-of-hand—the experience of magic being the point at which conviction overrides logic, an affect of performance that is present in both narrative fiction and static representation.
"Mirage Collar" is on view February 11 through April 22.