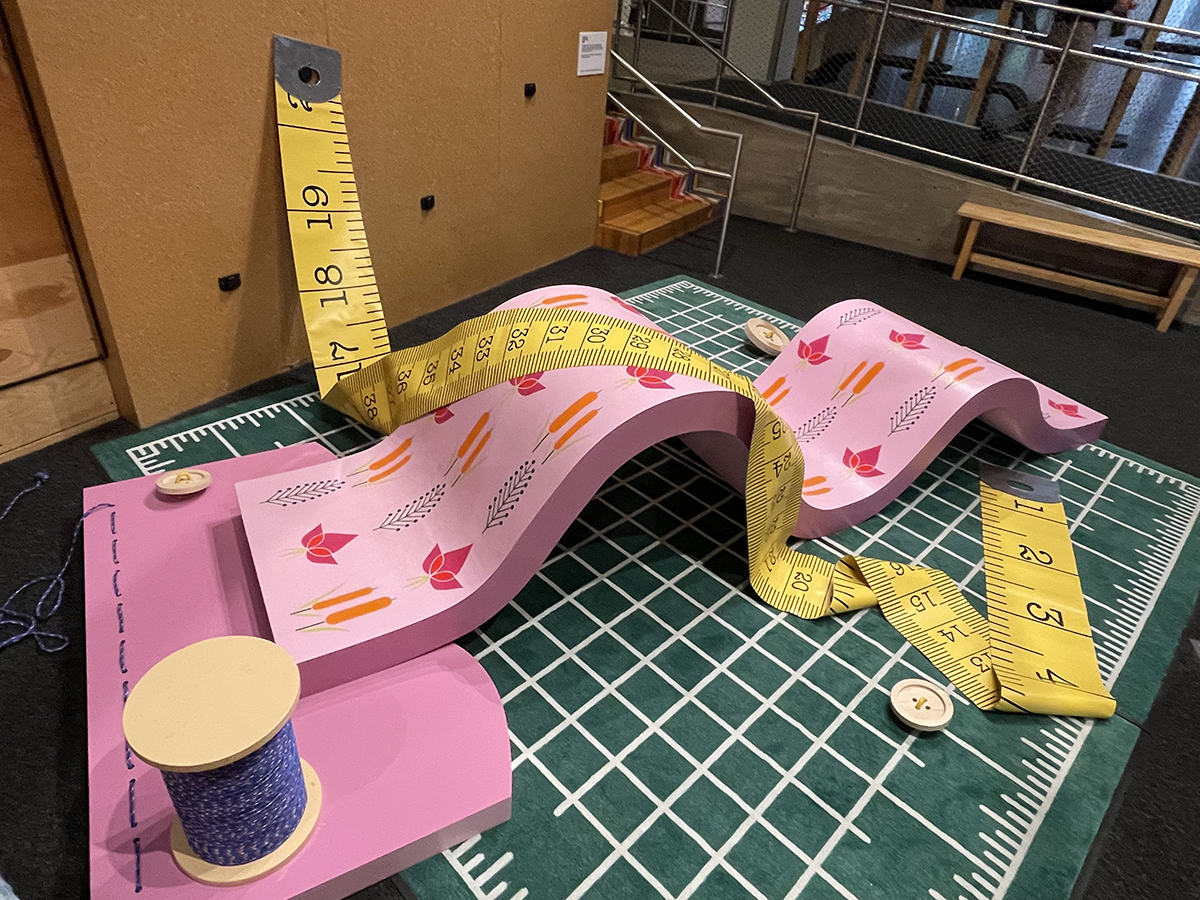 As part of the 2023 Tough Art Residency, Professor Ling-lin Ku's installation opens at the Children's Museum of Pittsburgh on September 13. The work is in the intersection of adult daydreaming and children's playground. Through mismatched scale, Ku creates a new relationship of the objects with our body, redefining the experience of the mundane.
An adults-only reception will take place on September 13 from 6:00 to 8:00 PM, which is free and open to the public. During the opening, the museum will also honor the past Tough Art program so audiences will see the documentation of past taught art work.
The Tough Art artist residency challenges artists and audiences to rethink their ideas of interactive museum experiences in one of the toughest venues — a children's museum. Participating artists learn how their artworks connect with visitors outside of the typical museum environment, and what it takes to create artwork that can sustain the rigors of a hands-on environment.