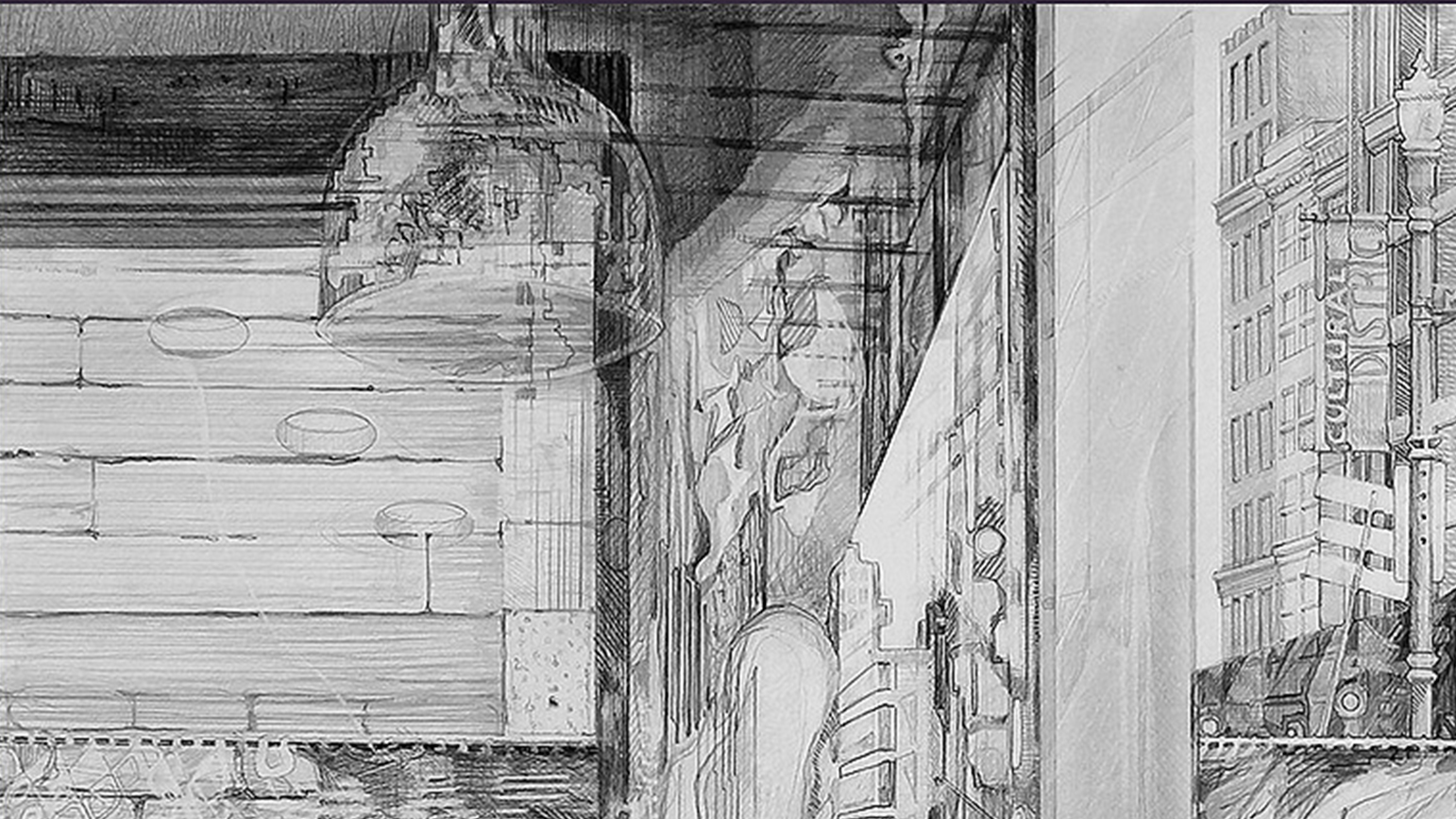 Professor Kristen Letts Kovak exhibits two of her drawings in "Group A: Celebrating 75 Years" at the Pittsburgh Center for the Arts, opening November 30. The exhibition also contains work by Professor Emerita Mary Weidner.
Group A was originally founded in 1944 as "The Abstract Group" by artists Samuel Rosenberg, Russell Twigs, Balcomb Greene (also founder of American Abstract Artists, NYC, 1936) and Robert Lepper. These artists were passionately interested in exploring the new trend toward abstract work. Associated Artists of Pittsburgh was only willing to exhibit a limited number of abstract works. Local critics were amused or hostile.
Frustrated by the limited exhibition opportunities for abstract work at the time, these strong talented professional artists formed the group as a protest. Subsequently, The Abstract Group added numerous members, and became one of the founding guilds of the Arts and Crafts Center of Pittsburgh, now Pittsburgh Center for the Arts. In 1969, the name of the group was changed to Group A. This name change reflected the diverse working styles of the artists in the group, many of whom were not abstractionists.
Today, as an association of artists, Group A provides exhibition opportunities for its members and fosters an active dialogue about visual art, art concepts and practices. Historically Group A has always been a relatively small group of around 80 artists, allowing for more interaction and communication among its members. New members are added to Group A by member invitation. Current members work in a wide variety of styles and media and include a varied cross section of philosophies, ages and professional pursuits. Group A continues to be an affiliated guild of the Pittsburgh Center for the Arts.