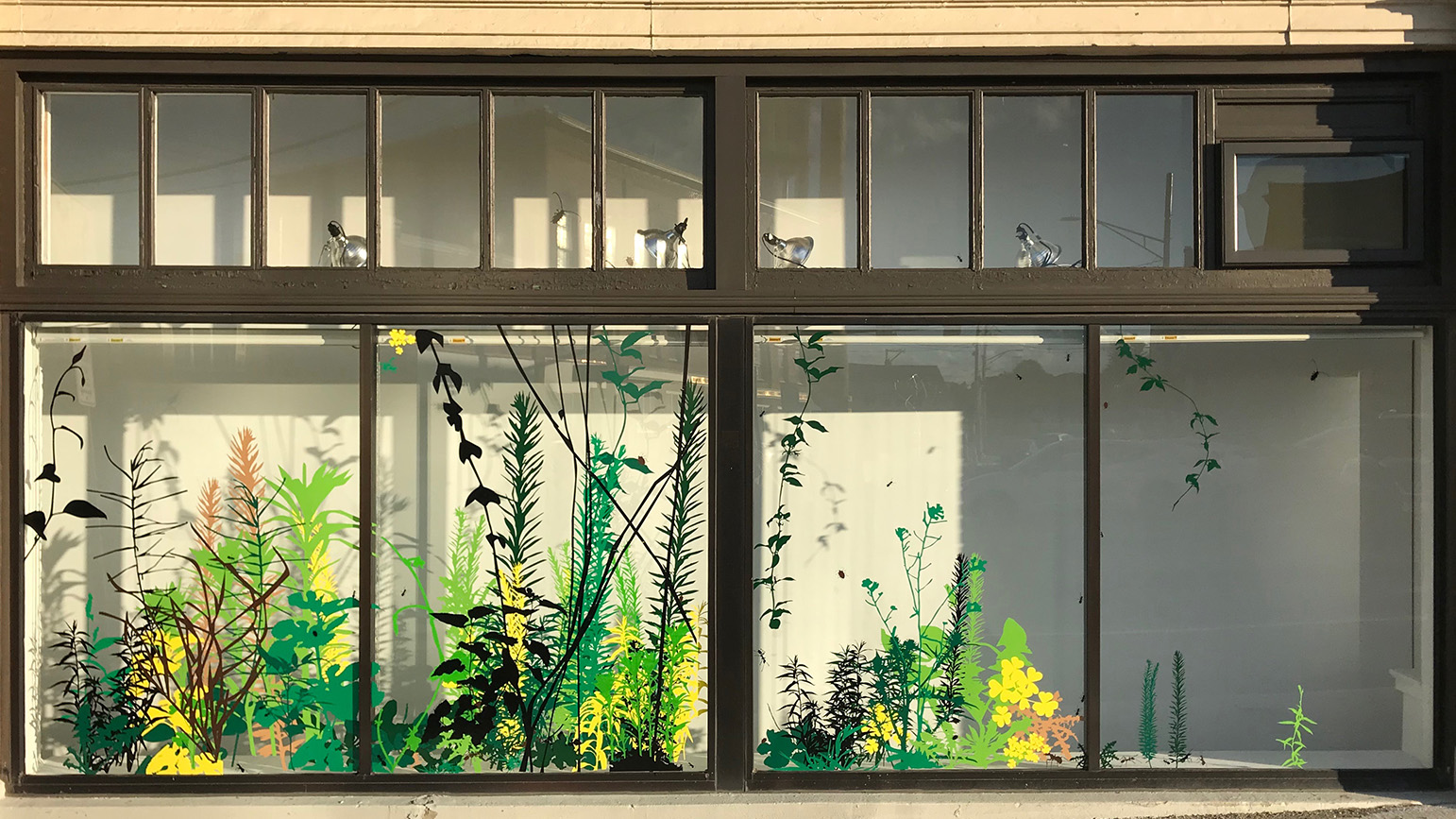 As part of the exhibition and public programming "Platform Projects/Walks: Ecologies of the Local," Professor Kim Beck exhibits her work "The Wildness" in the windows of the Speedwell Projects in Portland, ME. The work is part of an ongoing series that responds to invasive species including weeds, bugs, and humans.
The exhibition and programming, curated by Julie Poitras Santos, engages local community in cross-disciplinary conversations and participatory actions embracing walking as creative provocation, practice, and product. People will be invited to attend, for free, artist led walks and talks regarding local ecology and climate-related changes.
The exhibition is on view August 20 through October 11. Beck will give an artist talk on October 8.