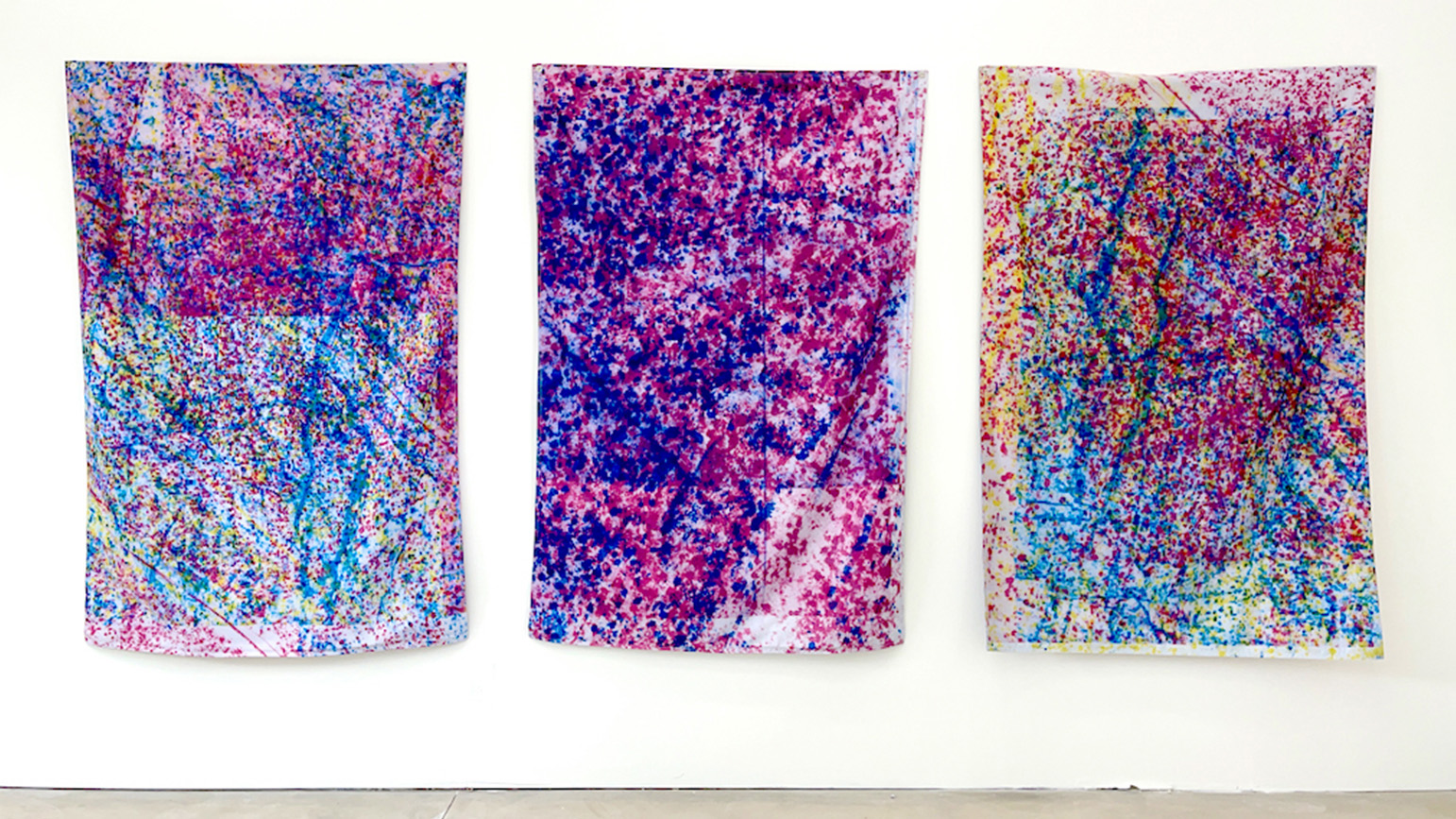 Professor Kim Beck's work "Here" debuts a new annual, artist-designed flag project for the Laumeier Sculpture Park in Saint Louis, MO. Her work is on view through December 19.
Beck's series of three flags feature patterns and textures captured from Laumeier's landscape through the process of rubbings. By literally and metaphorically elevating traces of the Park's organic and built surfaces, Beck's work brings forward aspects of the Park's landscape that are often ignored or overlooked.
To complete the project, Beck partnered with Laumeier's Studio Practice Coordinator Sarah Harford, who worked onsite to create multiple nature rubbings of a range of surfaces in the Park using newsprint and lumber marking crayons. This technique captured the impressions that informed the imagery of Beck's finished flags.
In her artistic practice, Beck aims to bring the ordinary, often overlooked topographies and structures that make up our built environment into focus. "Here," 2021 elevates the status of something that is trod on, laid upon or leaned against to something that is looked up to or even revered.
On October 7, Beck will give a virtual artist talk about her project.