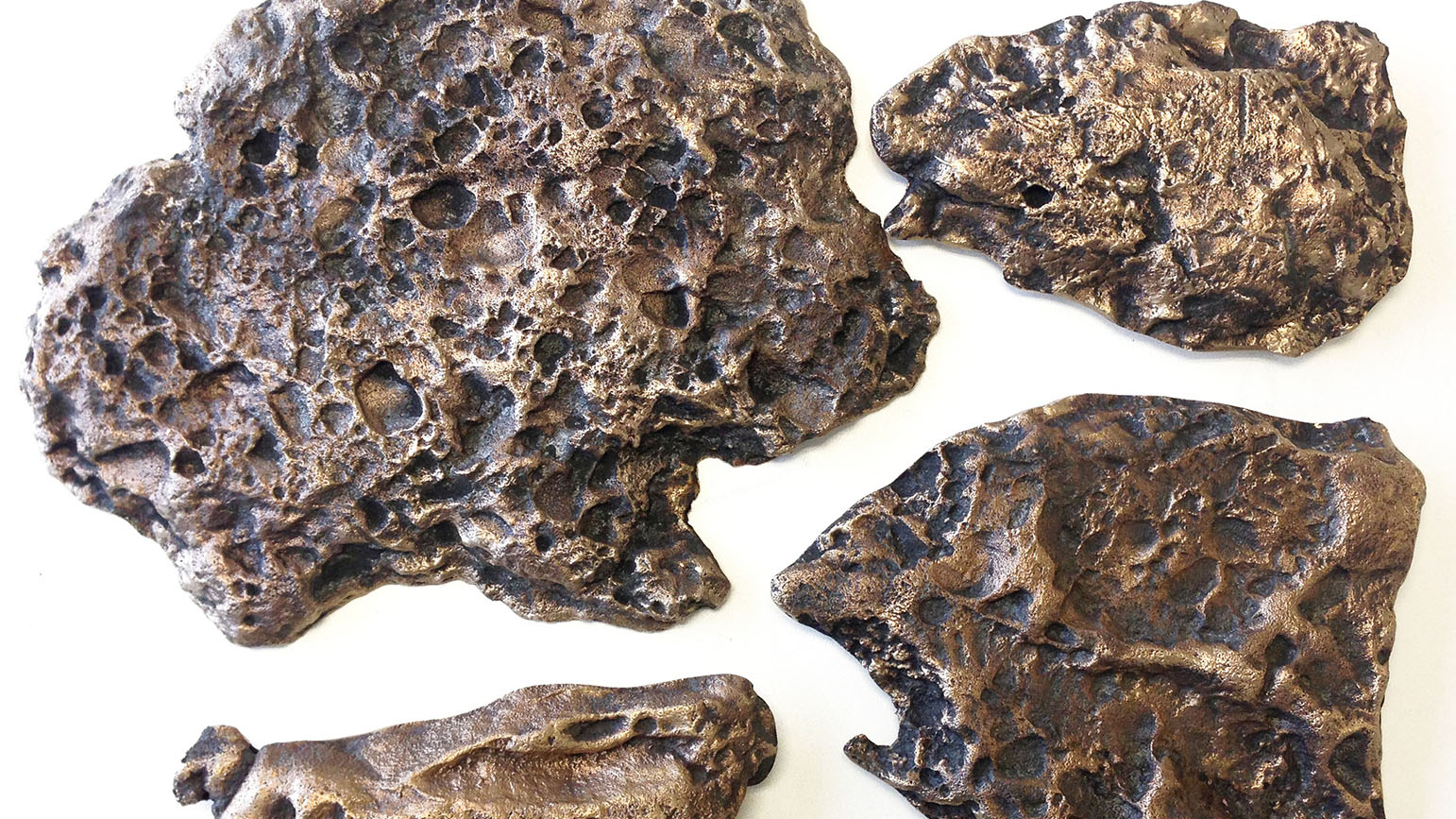 Professor Kim Beck's "Pothole Positives" are part of a group exhibition titled "Don't Touch My Circles" Catharine Clark Gallery in San Francisco. The exhibition, which also includes work by Kevin Cooley, Nicki Green, Bill Jacobson, Jana Sophia Nolle, Stephanie Syjuco, and Marie Watt, is on view June 29 through August 31.
The exhibition's title references a quote attributed to Greek mathematician and astronomer Archimedes (287 – 212 BCE) who, upon confrontation with a Roman soldier during the conquest of Syracuse, pointed to geometric figures drawn in the sand and entreated Noli turbare circulos meos ("Do not disturb my circles") before he was stabbed to death. While the authenticity of the quote is uncertain, the metaphors it invokes are especially salient in our political moment, as we consider how artists and creative practitioners stand up for their beliefs and ideas through their practice. In that vein, the works on view explore how familiar forms and motifs from art history – such as landscape and abstraction – can be invested with, and activated through, deep commitment to critique and political action.
Beck's series "Pothole Positives" (2019) features bronze or glass sculptures cast from potholes on a single street in Pittsburgh, Pennsylvania. Presented on a large table in the front gallery, the individual sculptures resemble specimens from an unknown terrain, and invite closer examination and study. Beck notes that the sculptures "point to the road as a kind of memorial or monument to all the people who travel it, allowing commerce and conquest, rendered from tar and stones, shaping the landscape." By extension, the castings both commemorate an ever-changing landscape while suggesting the impermanence of our inhabited and lived spaces.