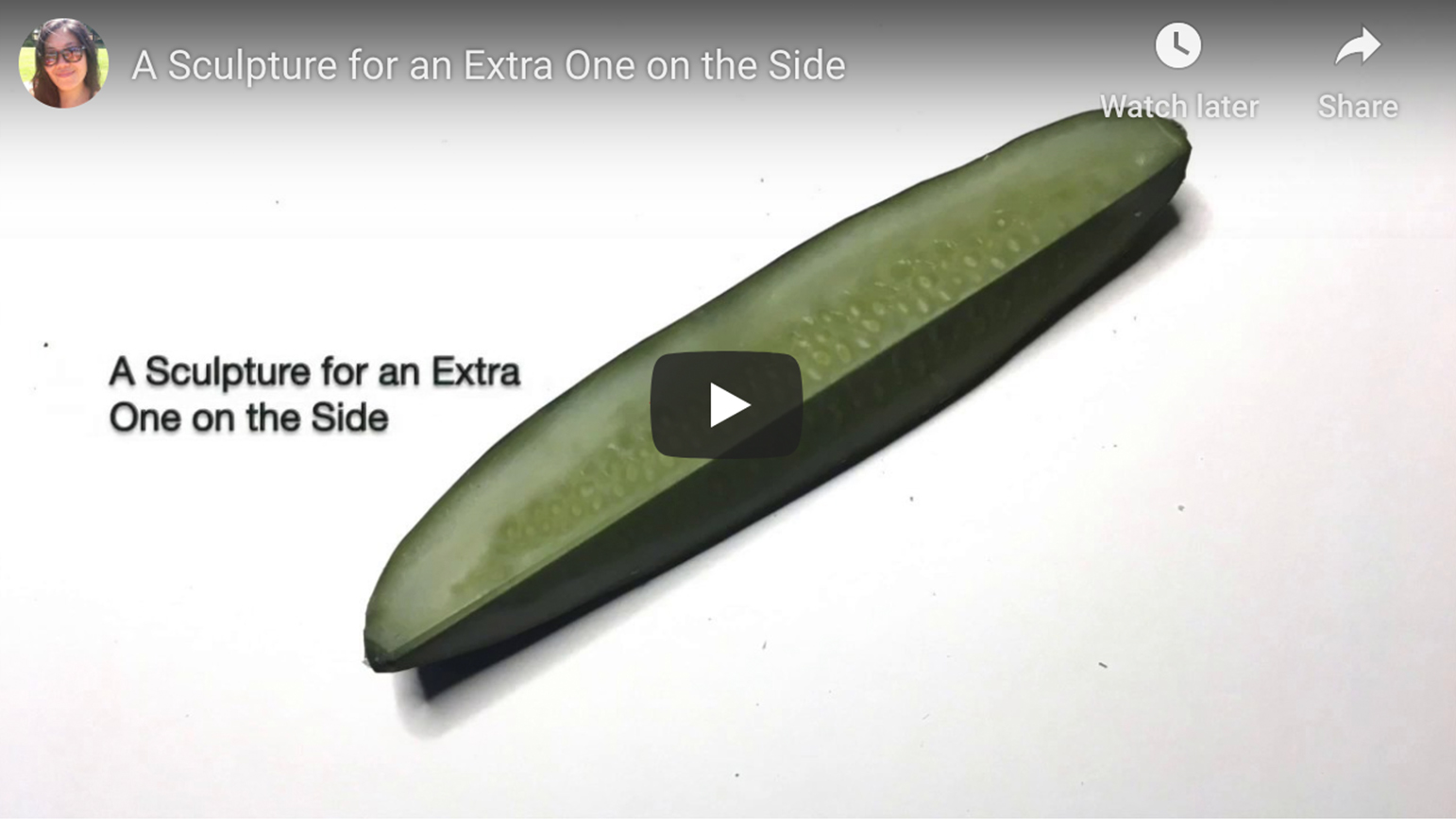 While you're stuck at home, here are a few ideas to keep busy from members of our faculty.
Make a paper pickle
Professor Imin Yeh is busy working on instructional videos for her printable projects (found here). Her first video is for "A Sculpture for an Extra One on the Side," a paper pickle slice. Learn how to make the project here.
Participate in a mail art trade
Professor Kim Beck is organizing an art trade by mail. Send her a postcard or art thing, then she'll send yours to someone and send you someone's in exchange. Disinfected with Lysol even! See details here. 
Experiment with free or cheap online software
Professor Everest Pipkin put together an extensive list of free and cheap software tools that you can access at home. No need for a computer lab or expensive software suites. See the list here.