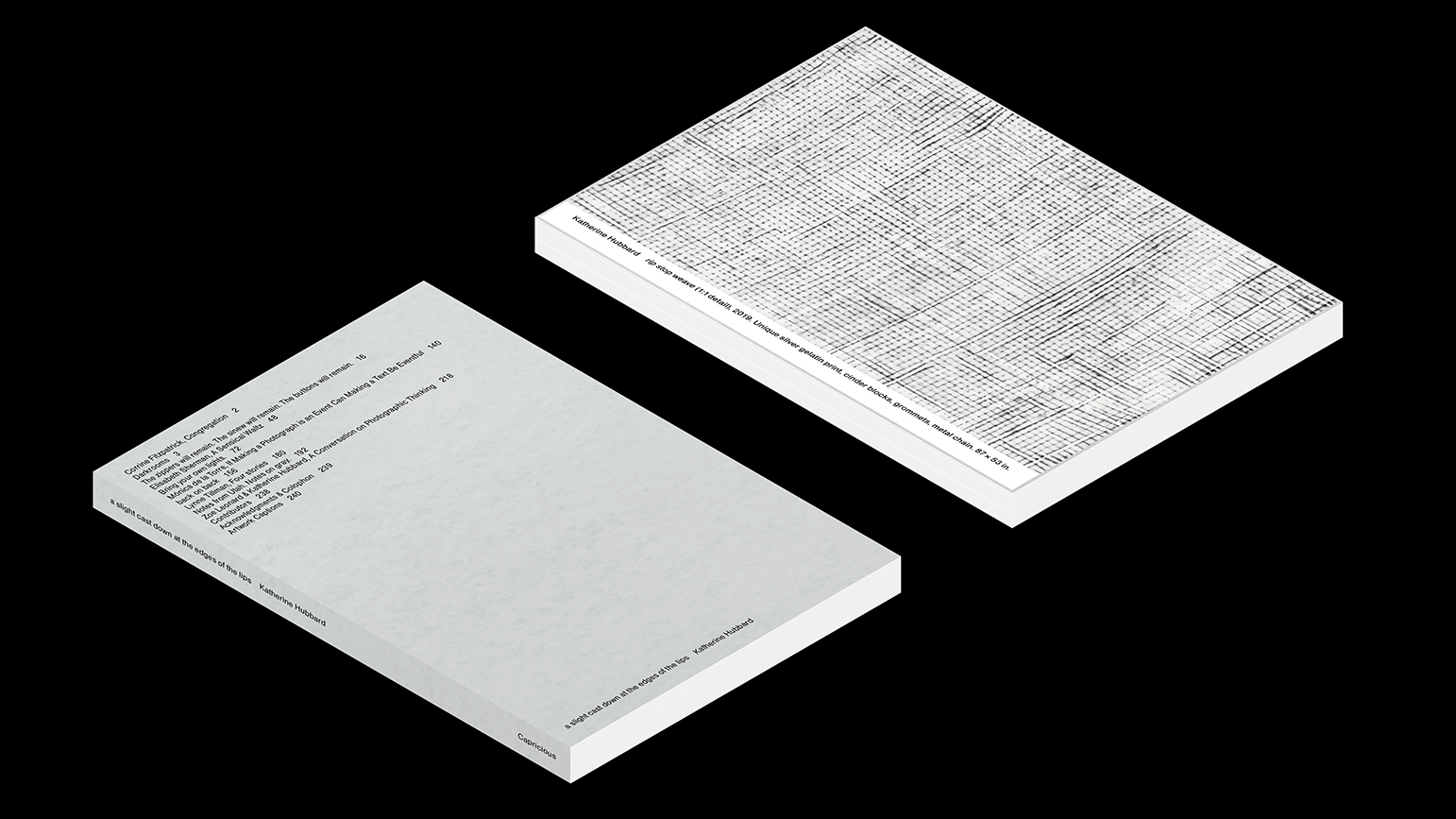 Capricious Publishing will release the monograph "a slight cast down at the edges of the lips" by Professor Katherine Hubbard.
"The book brings together work from the last decade of Hubbard's prolific practice, which intertwines analogue photography, writing, and live performance. Reproductions of exhibited prints, a selection of new photographs, and images created from within her performances are gathered in the book, along with four of the artist's original written works. This publication marks the first occasion for Hubbard's photographs and writings-for-performance to exist on the same scale, that of the book." -co-editor, Corrine Fitzpatrick
"a slight cast down at the edges of the lips" is edited by Corrine Fitzpatrick and Lara Mimosa Montes, with contributions by Elisabeth Sherman, Mónica de la Torre, Lynne Tillman and Zoe Leonard.