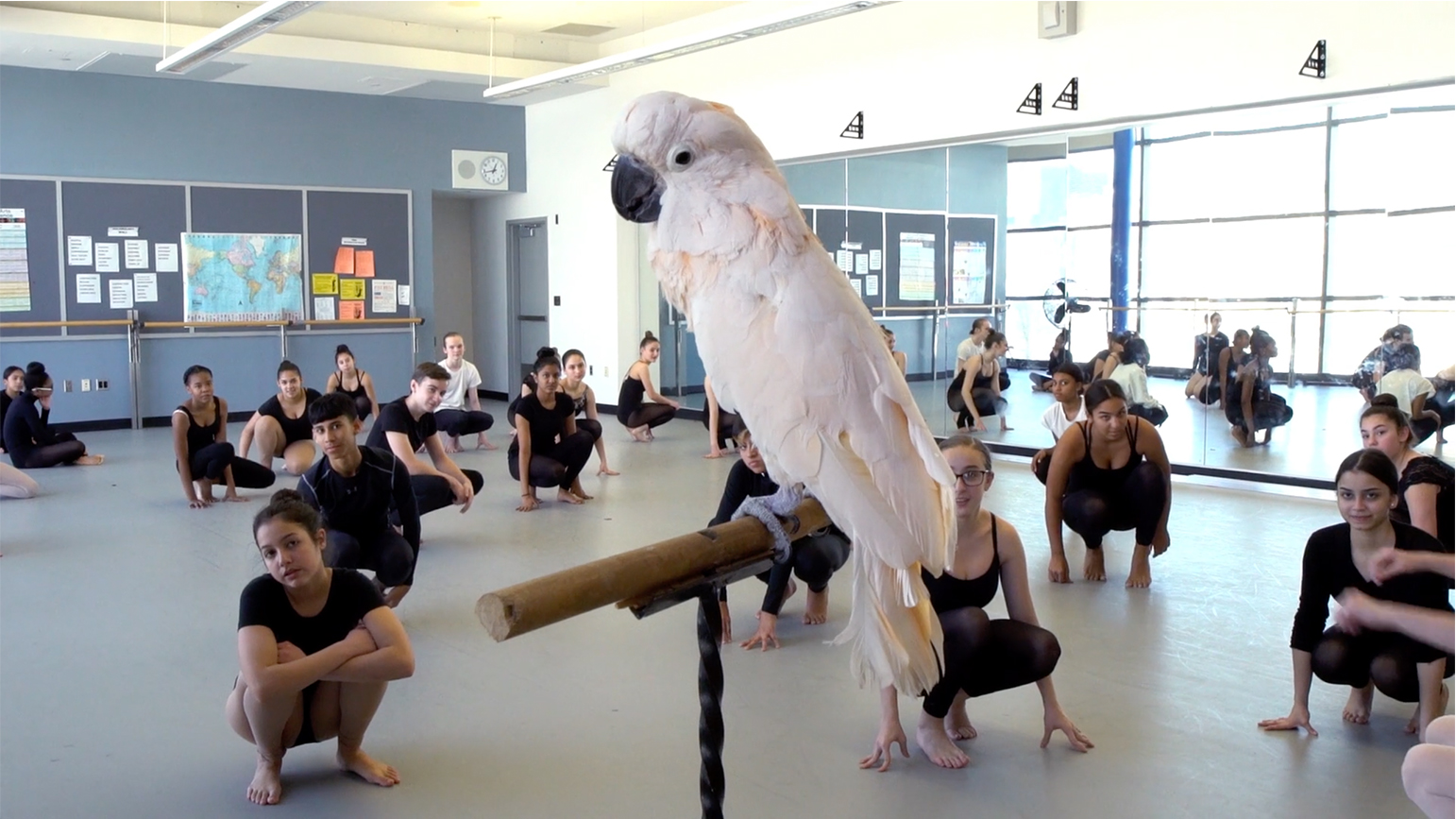 Commissioned by the Guggenheim Museum, "…circle through New York" took six venues located around a circular path in New York City and rotated important items to each venue among the spaces. A list of these items makes up the project's full title: "A talking parrot, a high school drama class, a Punjabi TV show, the oldest song in the world, a museum artwork, and a congregation's call to action circle through New York."
"The circular exchange among people and institutions with almost no prior contact or interaction, forced a polyvalence of new collaborations and negotiations as the venues adapted to each item," Michael McCanne writes.
"New York is made up of people and places that exist in close proximity but segregated by economics, race, or simply the dissociative nature of urban life. This fact is implicit in the structure of "…circle through New York," rather than a "message" that the artists force on the audience. The project uses humor and chance to draw disparate people and locales into exchange, and their subsequent interactions yield moments of poetic grace. The circle is an arbitrary system, centered on a random point, yet it asked for wholehearted engagement, and got it. It might be absurd, but no more, perhaps, than the systems and geometries that already connect most people, or keep them apart."
Image credit: Pinkie the talking parrot from Pet Resources in the Bronx participates in a dance class at the Frank Sinatra School of the Arts in Astoria, Queens, as part of Lenka Clayton and Jon Rubin's …circle through New York, 2017. Photo Giacomo Francia.