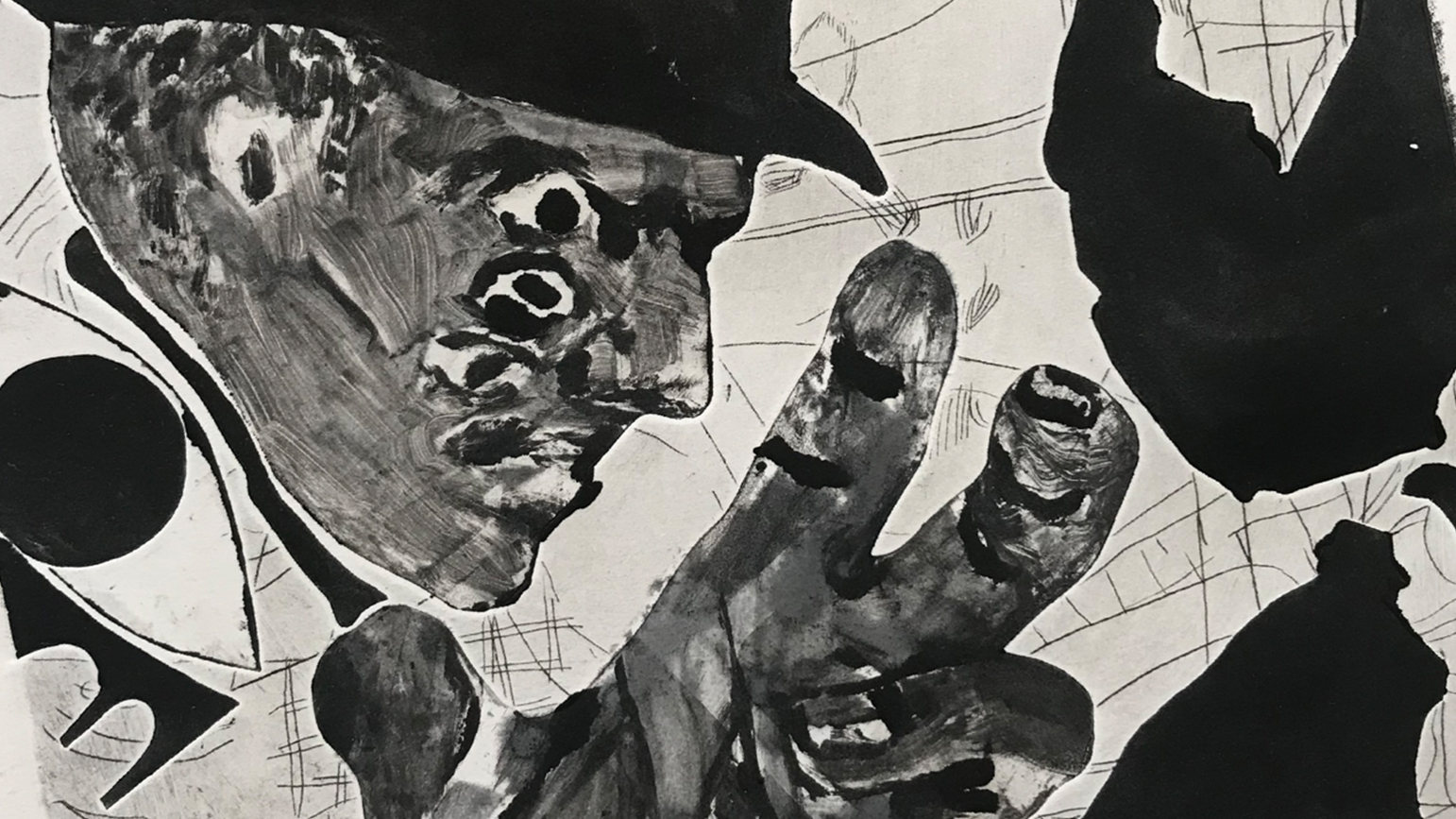 Professor Johannes DeYoung lectured and screened work at several international film and media venues this Fall. On November 9, DeYoung lectured on Caricature and Political Satire in Contemporary Art Animation at the inaugural animaScapes Symposium, part of CINANIMA 21, an animation film festival organized by NASCENTE – Cooperative Society with Cultural Purposes, and by the Espinho City Hall. Since its first edition in 1976, the festival has worked to promote animated cinema and its authors. The festival is considered a precursor of cultural decentralization in Portugal, as CINANIMA has won international recognition while not belonging to the main cultural centers of Lisbon or Porto.
DeYoung's video work, "The Big (Deep) Sleep," screened in the Annex Lounge at the Denver Film Festival as part of Denver Digerati's Supernova Regeneration program (Nov 5-14, Denver, CO); was selected as a Finalist in the Los Angeles Animation Festival (Dec 4); Semi-Finalist in the Blow-up Arthouse Film Festival (Dec 5, Gene Siskel Film Center, Chicago, IL); and Official Selection in the Norwalk Film Festival (Dec 17-19, Wall Street Theater and Factory Underground, Norwalk, CT).
In addition to these events, DeYoung lectured about his work for the Master of Arts in Social and Emerging Media (MASEM) Program at the University of Tampa (Sept 20), and has been invited to serve as visiting critic at Yale School of Art (Dec 13-14).