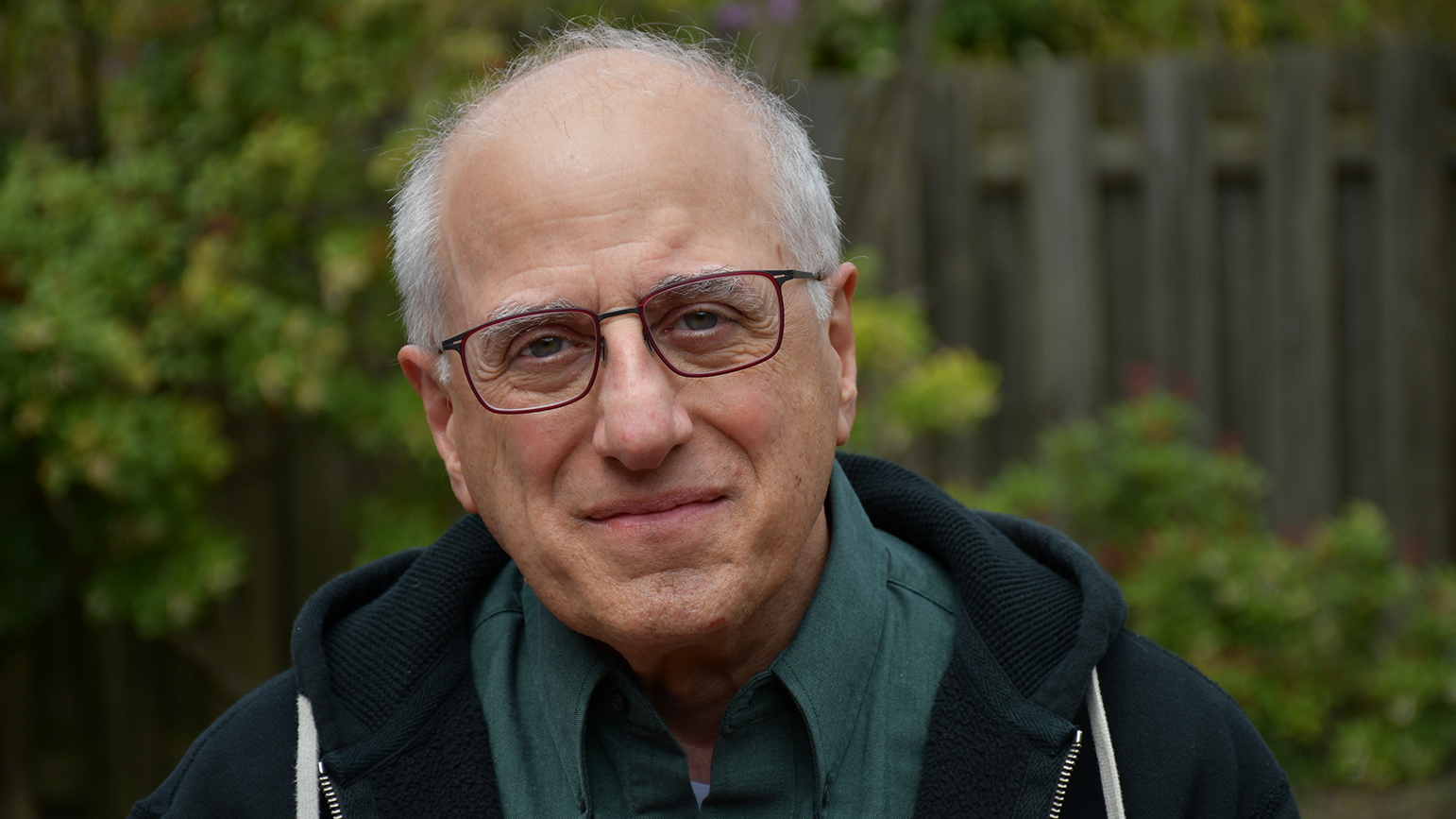 After 35 years at the helm of the ceramics studio, Professor Joe Mannino will be retiring at the end of this semester. During his tenure at the School of Art, Joe has inspired scores of students to discover the pleasures of working with one of the world's oldest art materials and to reimagine the possibilities of clay for present-day expression. As an artist, Joe's work mines the deep history of ceramic sculpture to bring awareness to contemporary political issues.
Although centered in the ceramics studio, Joe's dedication to the School of Art and our students extends beyond this area. When he started at CMU in 1986, he worked to make ceramics more integrated into the sculpture area, allowing students to move more fluidly between mediums. He helped develop a series of Art in Context courses, which would later evolve into the Contextual Practice area. From 2001 to 2004, he served as the point person for the first major Doherty Hall renovation, and he served as Associate Head of the School of Art from 2002 to 2006. What alumni will remember most, however, is Joe's unending enthusiasm for the possibilities of clay, his excitement for helping students achieve experimental work, and his wealth of knowledge of ceramics, sculpture, and site-work. In 2013, the College of Fine Arts awarded him the Henry Hornbostel Award for Excellence in Teaching.
"I love teaching, and I am always invigorated and inspired when I work with my students," said Joe. "What I'm going to miss the most in retirement is working with the students in the studio, watching them develop as artists, and following their careers and accomplishments after they graduate."
Joe came to Carnegie Mellon University after brief teaching stints at the University of California, Davis; Ohio State University; California College of Arts; and Sweet Briar College. He received his MFA from Southern Illinois University.
Joe's own artistic practice, primarily in clay, is often ambitious in scale and form, requiring a great depth of skill and profound knowledge of material. He integrates large, classical architectural forms with modern subjects to emphasize the political influence of imagery and symbolic elements. Extending beyond ceramics, Joe has also worked in metal, wood, and photography, and his installations create dialogue between various forms and methods of expression. Over his career, he has exhibited across the country and his works are found in the permanent collections of the Arlington Arts Center, VA; City of Sacramento, CA; the di Rosa Center for Contemporary Art, Napa, CA; the Kohler Arts Center, Sheboygan, WI; the Renwick Gallery of the Smithsonian American Art Museum, Washington, D.C.; and many others.
"Joe is a lively character that I have known since 1977 in California, and as a colleague at CMU in the sculpture area for over thirty years," said Professor Bob Bingham. "He is a terrific role model to hundreds of students. Joe has produced a tremendous amount of large-scale ceramic sculptures, with a unique way of constructing them in sections to fit in the kilns, and to enable transporting them sensibly. They imbue a presence that cannot be ignored, often referring to historic monuments with a contemporary twist. Joe is extremely generous with his time and knowledge—an inspiration in a multitude of ways."
"Joe's talent for nurturing student creativity and experimentation is extraordinary," said Head of School Charlie White. "For over three decades, his passion for teaching, for clay as a material, and for the power of art to communicate important messages has helped develop an impressive pedigree of successful artists and creatives. We will miss his unending enthusiasm, positivity, and profound knowledge of ceramics and object-making when he retires at the end of this semester."
On campus, students, faculty, staff, and visitors can see a series of tiles by Joe on the exterior of the Cohon University Center, which he created by casting the hands of CMU community members. His large-scale sculpture "Gasp," fired on site in Pittsburgh's Mellon Park in 1990, was originally intended to be installed for one-year, but thanks to its popularity and critical environmental message, the work remains there today.