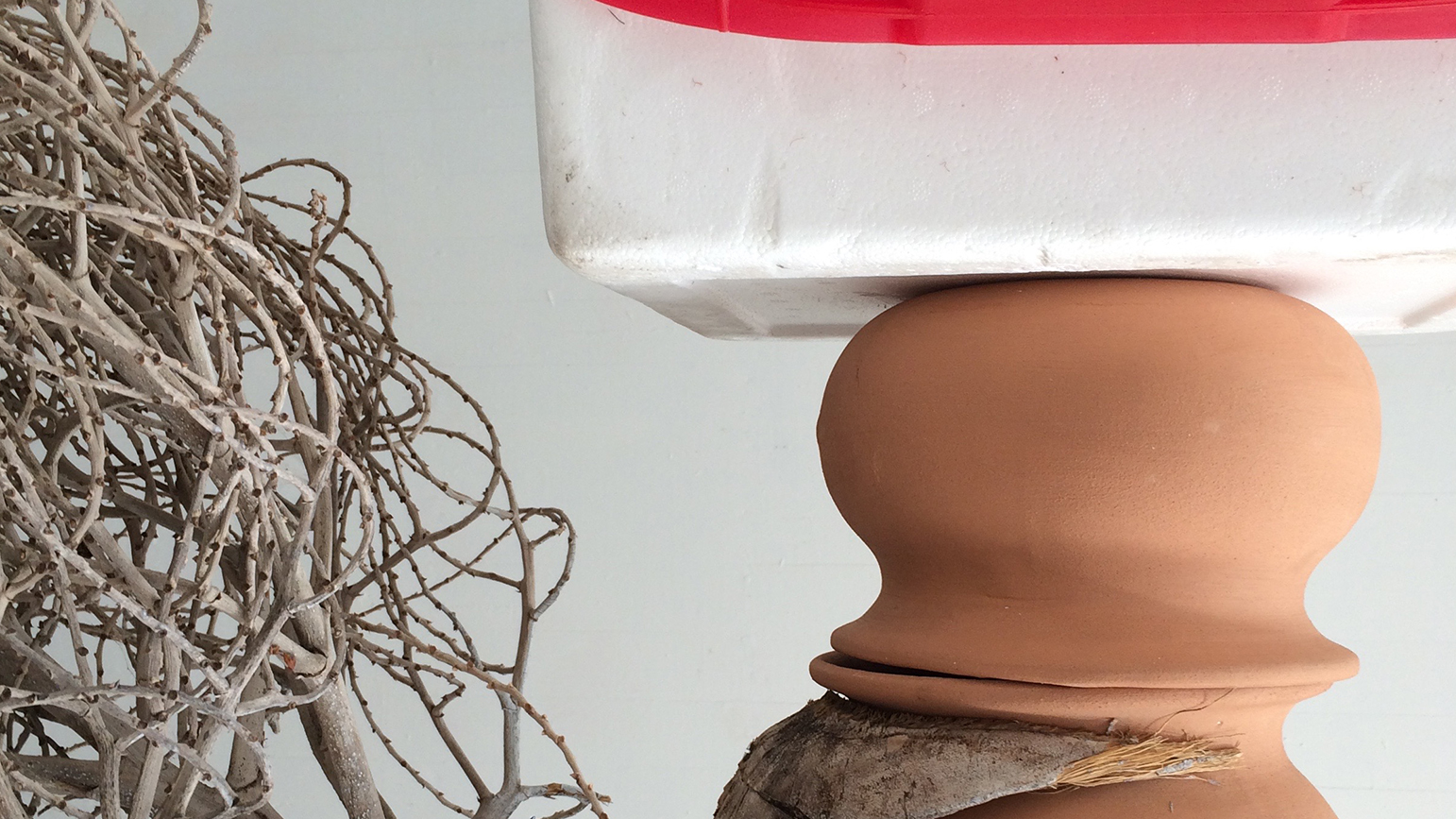 "Being Here with You/ Estando aquí contigo" brings together work by 42 artists and collectives, including Professor Janelle Iglesias, living and working in the San Diego and Tijuana region. Presenting both early career and established artists, the exhibition highlights distinctive practices shaping conversations and communities in the binational region and beyond. The exhibition is on view September 20 through February 3.
"Being Here with You/ Estando aquí contigo borrows its title from the bilingual song "Angel Baby" by Rosie and the Originals, a teenage band from" National City, California, which points to the region's rich history of homegrown talent. The title also harkens back to MCASD's 1985 survey," A San Diego Exhibition: Forty-Two Emerging Artists." Since that time, MCASD has broadened its focus to include the work of Tijuana artists. "Being Here with You/ Estando aquí contigo" reflects the Museum's mandate to serve the binational constituency of the region and affirms its commitment to artists on both sides of the border. Recognizing that San Diego and Tijuana's artistic communities are distinct but overlapping, the exhibition builds on the ongoing artistic exchanges between the two cities.
The exhibition presents artworks in a broad range of mediums, including installation, painting, drawing, video, digital media, photography, sculpture, ceramics, textiles, and performance. Artists address today's urgent questions as well as issues affecting the region, including public space and public memory; colonialism and its afterlife; the border as fantasy and reality; housing and homelessness; feminist and queer politics; and the place of the body in the digital world.