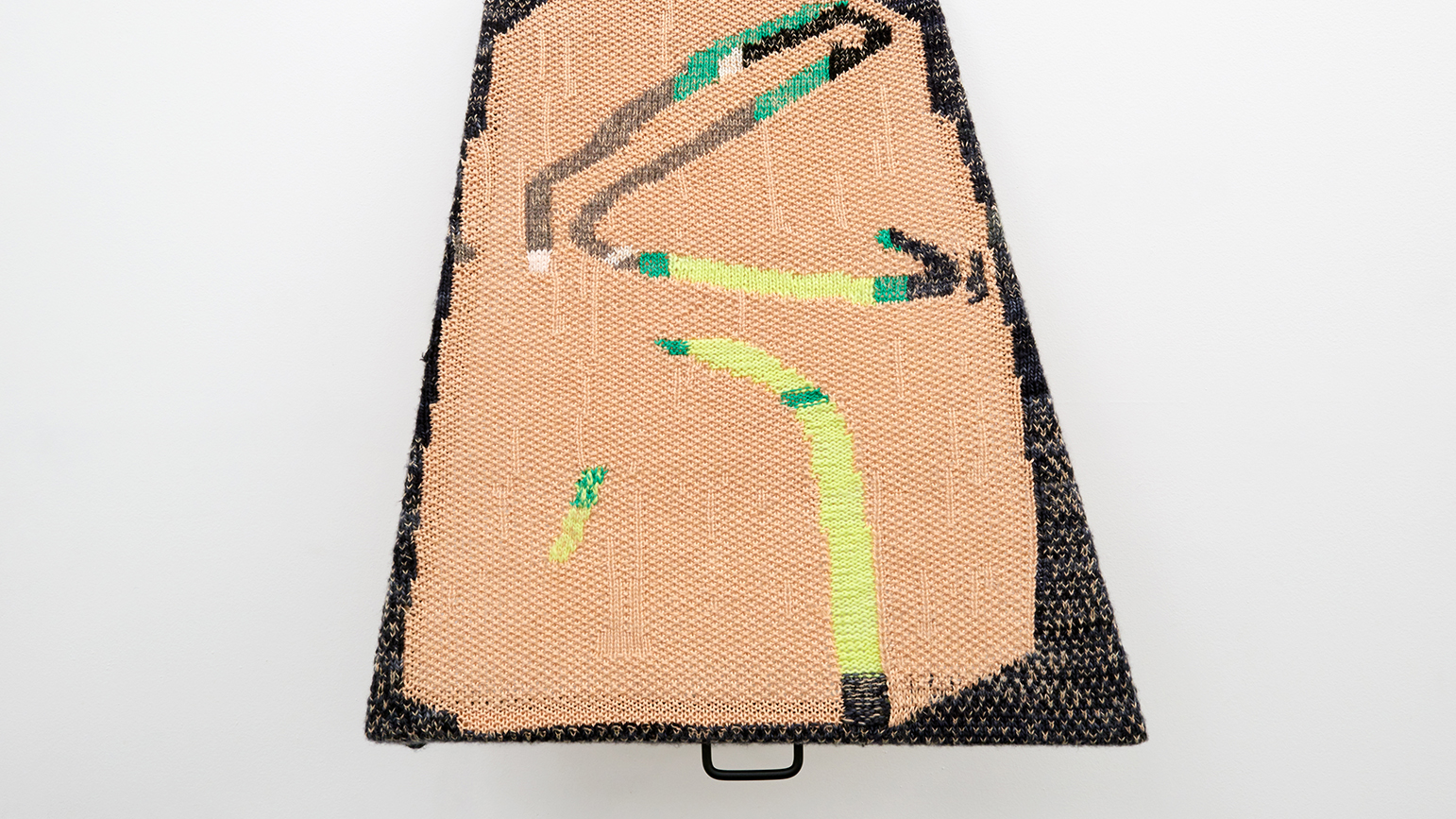 Opening on September 15 at Ortega y Gasset Projects in Brooklyn, "Loops at a Spool" is a solo project by Familien Iglesias, recipients of OyG's most recent Open Call. Born and raised in Queens, NY to Norwegian/Dominican parents, the collaborative team of artists and sisters Lisa and Janelle Iglesias work together as Las Hermanas Iglesias, a moniker that locates their identity within the historical and philosophical contexts of feminism, teamwork, and multiplicity. Over the past ten years of the artists' collective art practice, Las Hermanas, have worked formally and informally with their mother Bodhild as well. For their latest project at Ortega y Gasset, Las Hermanas Iglesias have further expanded this familial cooperation, actively including Lisa's son, Bowie, in the development and creation of "Loops at a Spool." The exhibition features a dialogic call and response between the four family members, across 3 generations and multiple mediums.
"Loops at a Spool" features works on paper, created by Las Hermanas Iglesias, alongside textile counterparts that function as visual translations, knit by Bodhild. As the matriarch of the Norwegian-Dominican family, Bodhild has long played the role as translator, the only member who speaks Norwegian, Spanish and English fluently. Growing up in rural Norway, Bodhild cultivated a deep intimacy with knitting and other textile traditions such as weaving and embroidery, techniques she now instrumentalizes as translational processes.
Her youngest grandchild and namesake, Bowie, is six years old. Understanding his role as co-conspirator and interpreter, Bowie's contributions are mischievously placed throughout the gallery, serving as echoes and responses to the specific forms and stories he discovers in his collaborator's work. This exhibition marks the first time that Lisa, Janelle, Bodhild and Bowie are exhibiting work created in concert with each other as Familien Iglesias.
While childhood has been imagined as the most fearlessly creative time in one's life, children are often regarded as a major distraction to a professional, critical practice. Eschewing this notion as well as the tradition of the solitary (and usually male) cultural producer, Familien Iglesias is interested in exploring and celebrating the ways in which the multiple members influence, distract, reshape and finish each other's aesthetic sentences. Like the palindromic title suggests, the works in "Loops at a Spool" are motivated by a rhythmic back and forth dialogue, a sense of play and an exploration of how ideas translate between different materials, laying bare the commonalities and glitches between objects and phenomena. The exhibition is on view through October 14.