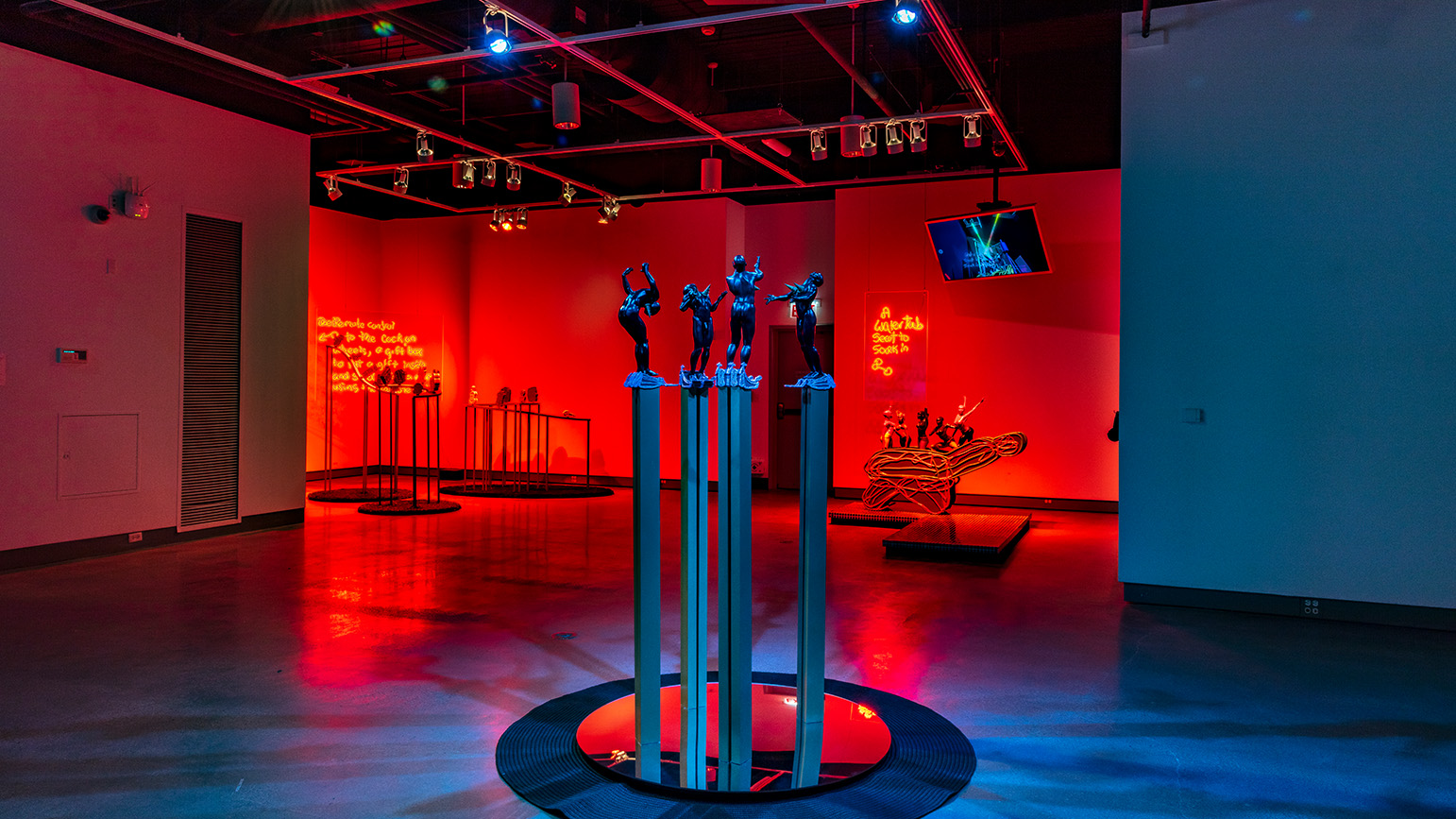 The School of the Art Institute of Chicago Galleries will host the traveling exhibition "Jacolby Satterwhite: Spirits Roaming on the Earth" from September 11 to December 2, curated by Professor Elizabeth Chodos and first presented at the Miller ICA. Satterwhite's first major survey, the exhibition maps a holistic view of the artist's truly multidisciplinary and visionary practice, bringing together a wide range of works from the past 13 years.
Satterwhite is best known for his fantastical, layered, and exuberant world building realized through video, performance, 3D animation, virtual reality, painting, sculpture, prints, and music. Drawing on his lexicon that is informed by mythology, video gaming, and dance, as well as his own queer, Black perspective, he interweaves art historical motifs with contemporary visual culture to create Afrofuturistic universes that serve as escapist spaces of freedom, desire, power, and inclusivity.
Chodos will give a public tour of the exhibition on September 11 at 11:15 AM.