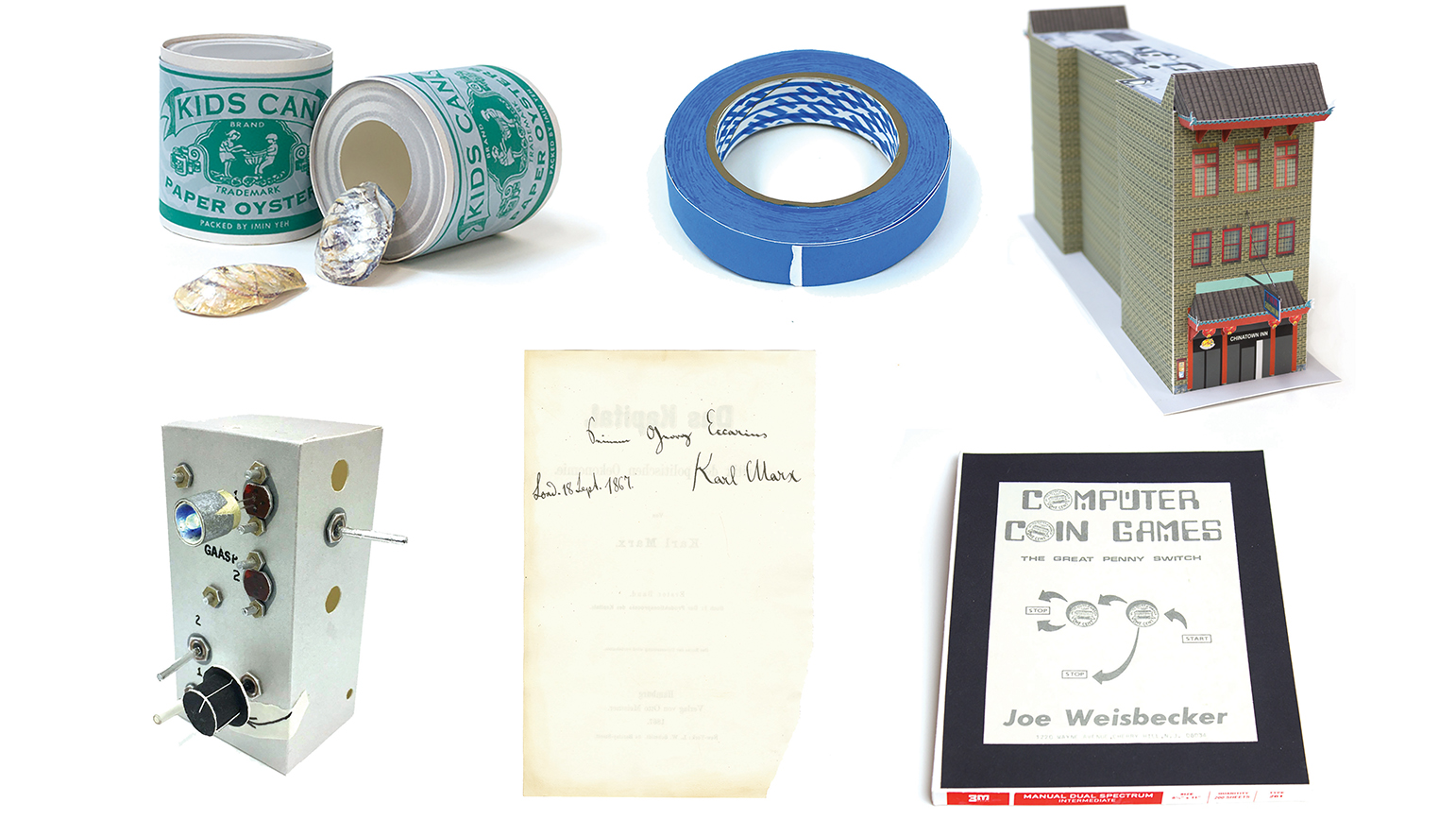 Professor Imin Yeh's projects utilize repetitive paper handcraft and mimicry as strategies for examining issues around the unseen labor, production, and adoration that lies behind our many unconsidered everyday objects.
"This is a Valuable Collection," on view at Handwerker Gallery at Ithaca College, replicates the model of the chained library of the Middle Ages to house every paper facsimile and sculpture made by Imin Yeh to date: a blue LED light from 1972, an author-inscribed 1893 first edition of Das Kapital, a roll of toilet paper; games; electrical hardware; even the chains themselves.
In tandem with her exhibition, Yeh has also ambitiously replicated a chained scrapbook of pre-20th century prints and drawings from the Ithaca College permanent collection, whose front page inscription is borrowed for the exhibition title. Guided by the creative impulse to collect and reproduce objects imbued with personal, familial, site-specific, or cultural significance, Yeh has built an obsessive archive of tenderly-duplicated copies, fakes, and forgeries. Visitors to Yeh's library will find themselves engaged in a choreographic tangling and untangling of chains, as the objects are accessed and re-shelved throughout the exhibition.
"This is a Valuable Collection" is on view September 5 through October 17.