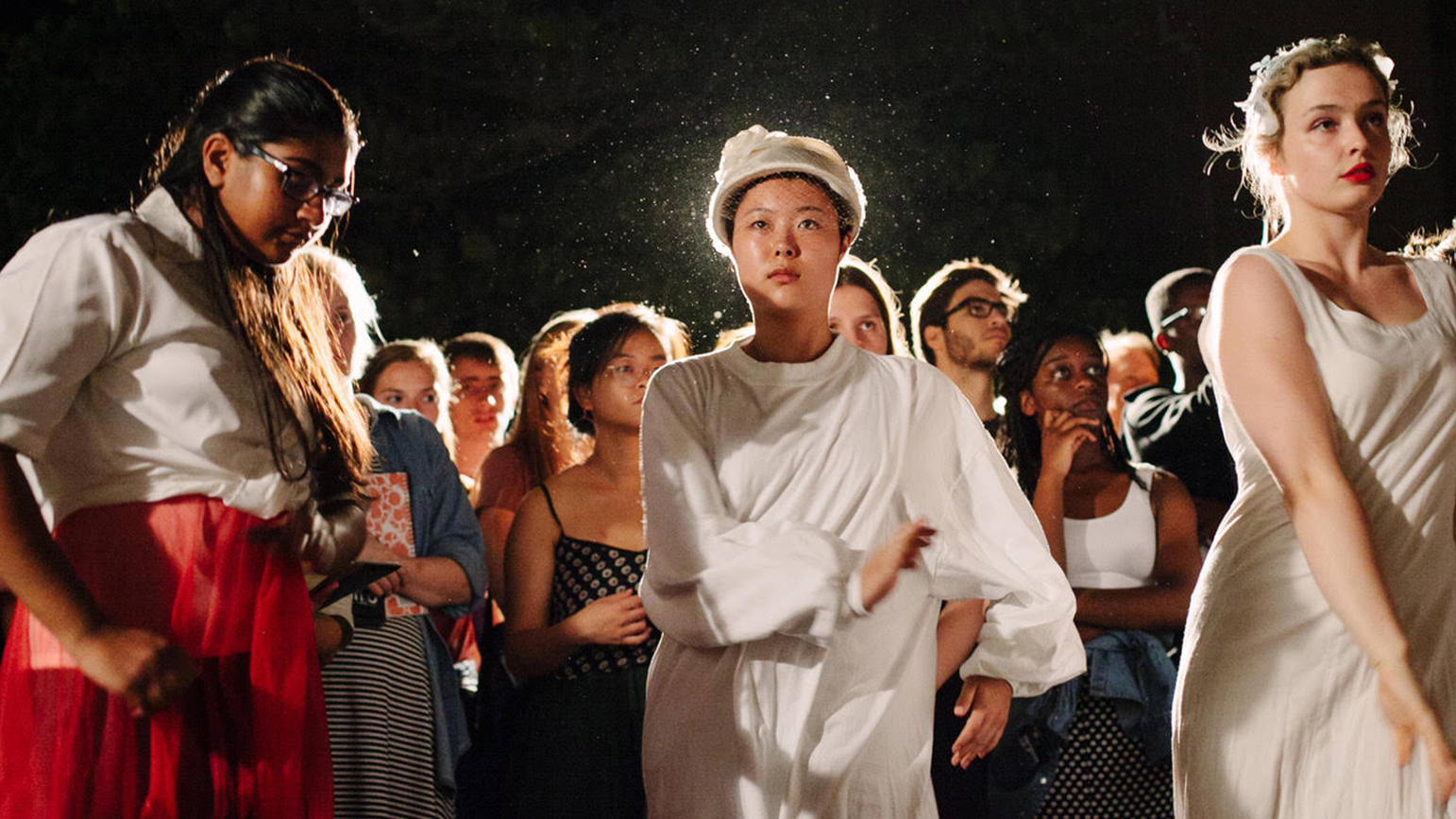 The culmination of a weeklong residency at Grinnell College, "Dis/Unity: An Invitation" was an 80-minute site-adaptive interdisciplinary project that was performed at the college on Friday, September 14.
The piece was performed by Baker & Tarpaga Dance Project, an award-winning transnational dance theatre project based in Philadelphia, PA and Ouagadougou, Burkina Faso, and by Propelled Animals, an interdisciplinary artist collective centered on arts and social justice. These collaborative artists are: Barber (Detroit), Esther Baker-Tarpaga (Philadelphia), Professor Heidi Wiren Bartlett (Pittsburgh), and Papa Djiga (Ouagadougou). Their backgrounds range from dance, visual and performance art, to music and the written word. Their work is centered on art as social action and ritual as performance. Encouraging audiences to consider the efficacy of the body, resilience, protest, and radical tenderness as strategies to fight oppression. In addition, the performance also included more than 20 students.
While at Grinnell College, Professor Wiren and her cohort also conducted various workshops and delivered lectures.
Photograph by Karla Conrad.