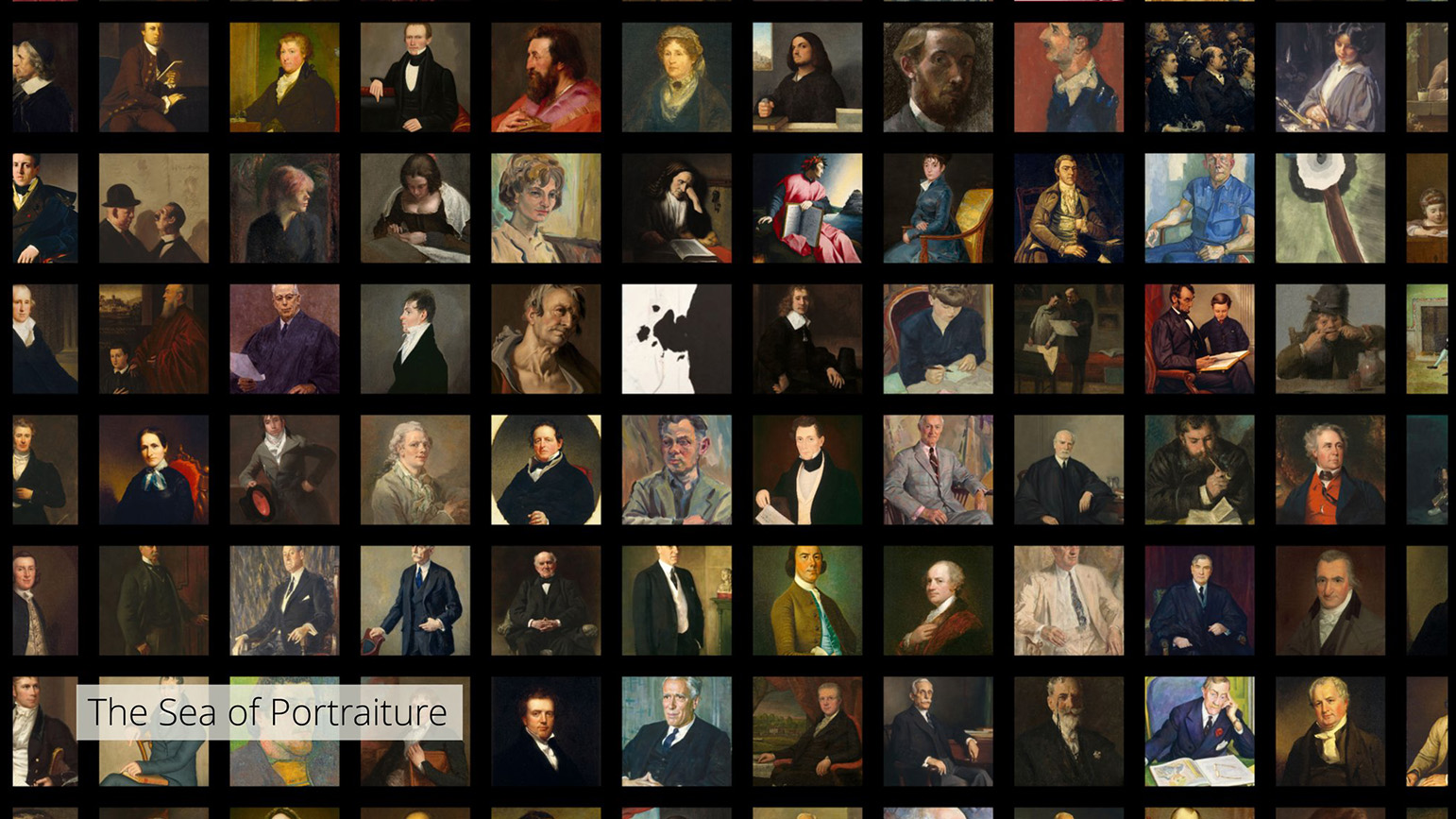 The National Gallery of Art is the first American art museum to invite teams of data scientists and art historians to analyze, contextualize, and visualize their permanent collection data. Professor Golan Levin and Lingdong Huang BSCA '20, along with Matthew Lincoln, a CMU research software engineer, and Sarah Reiff Conell, a PhD candidate in the history of art and architecture at the University of Pittsburgh, used the Inception V3 Neural Network to organize the collection based on visual similarity. Their work was presented at a Datathon on October 25.
Along with the CMU team, the National Gallery worked with researchers from five other institutions: Bennington College, Duke University, George Mason University, Macalester College, New College of Florida, University of California, Los Angeles, and Williams College. Questions from curators, conservators, and researchers helped guide this analysis, and teams were encouraged to pursue whichever avenues of inquiry they found most compelling.
The computation and visualization for CMU's team project was made by Lingdong Huang along with Professor Levin. The visualization can be useful when analyzing large numbers of objects and assessing collecting patterns, both of museum donors and the museum itself. For example, the Rosenwald Collection contains approximately 25,000 print and drawing at the National Gallery of Art, along with approximately 250 books at the Library of Congress.
Lingdong Huang's participation was made possible by the STUDIO for Creative Inquiry.
Recorded presentation
PDF of presentation
Additional Datathon information