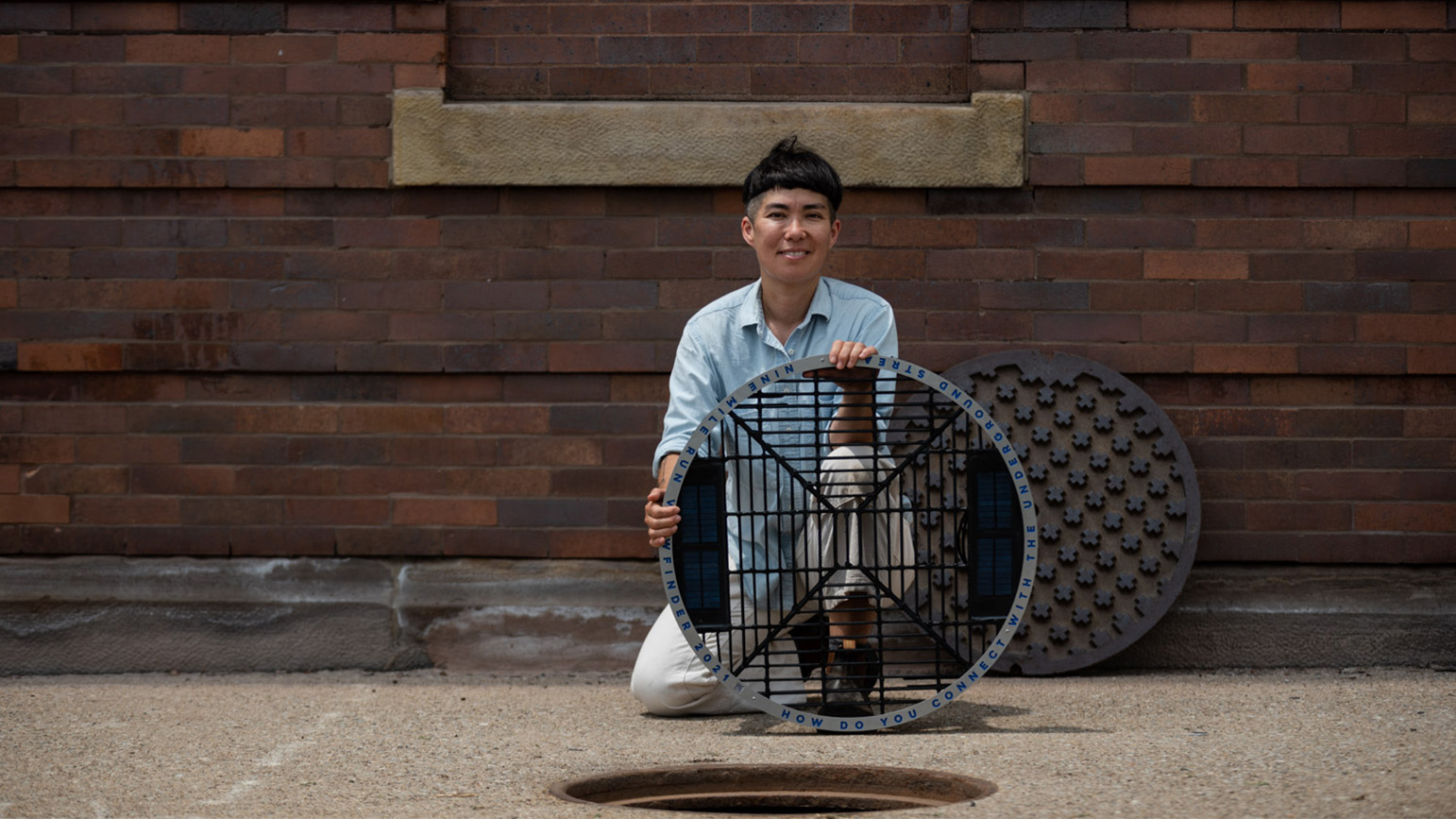 Professor Ginger Brooks Takahashi's "Nine Mile Run Viewfinder" is a series of portals for seeing, hearing, and smelling the waterway beneath our feet. Part of the Office of Public Art's Environment, Health, and Public Art Initiative, this artwork was created to bring attention to the connections between Nine Mile Run, the stormwater and sewer systems, the Monongahela River, and the water we drink. The artwork advocates for a healthy watershed in eastern Pittsburgh and neighboring communities.
To create this interactive piece, Brooks Takahashi worked with Pittsburgh-based designers Clear Story to design an edition of three manhole covers constructed with ADA accessible metal grating. These covers replace three existing storm sewer manhole covers that provide access to Nine Mile Run. Designed to bring light to the underground stream, the Viewfinders focus and frame a real time view of the flow. Gaps in the metal grating allow for the transmission of sound and smell, and photovoltaic cells power light to the bottom of the culvert.
"Nine Mile Run Viewfinder" is located at three sites in Wilkinsburg, PA: Hunter Park, West Street between Penn and Ross Avenues, and Whitney Park. Several online resources provide additional information about the artwork and navigation of each site.