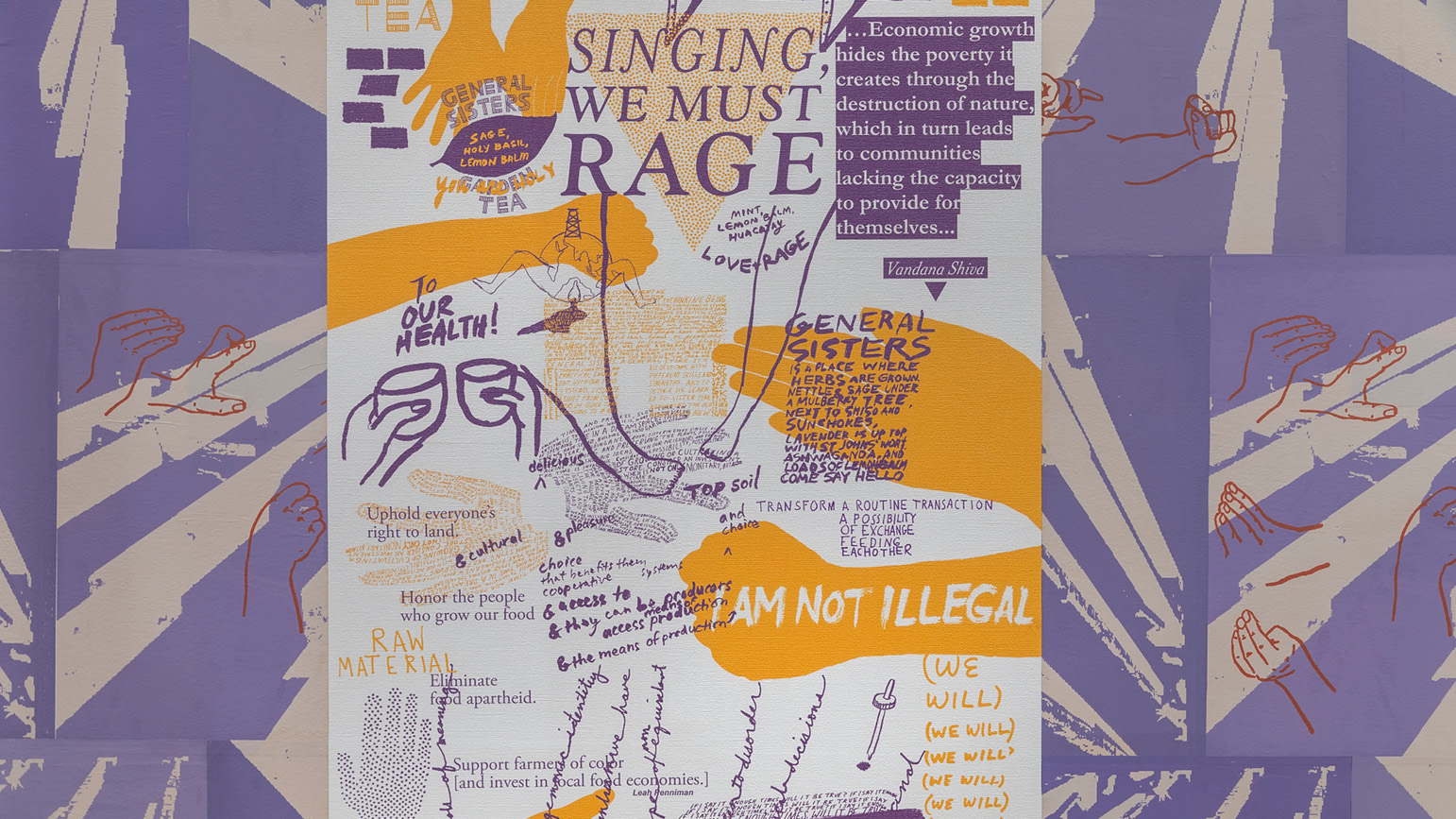 As the collective General Sisters, Professors Dana Bishop-Root and Ginger Brooks Takahashi exhibit their work in "Between You and Me" at the John Michael Kohler Arts Center. The exhibition assembles a group of contemporary artists whose work engages in acts of connection and care. Whether working in their immediate communities or extending themselves to strangers, these artists employ practices that might model ways for fuller participation in the places we call home. "Between You and Me" is on view August 5, 2020 through January 24, 2021.
Featuring everyday objects including furniture, toolkits, books, menus, letters, signs, and other articles designed and made by artists, the exhibition tackles a range of subjects—from hospitality to belonging—that intersect with ideas of making and sustaining community.
"Between You and Me" invites looking beyond the specific work of art to appreciate the less material, though impactful, outcomes of the artists' processes. Each of these acts of making and connecting, or connecting through making, confirms that artists are environment builders when they cultivate networks, nurture the growth of skills and knowledge, and care for or minister to the needs of others.