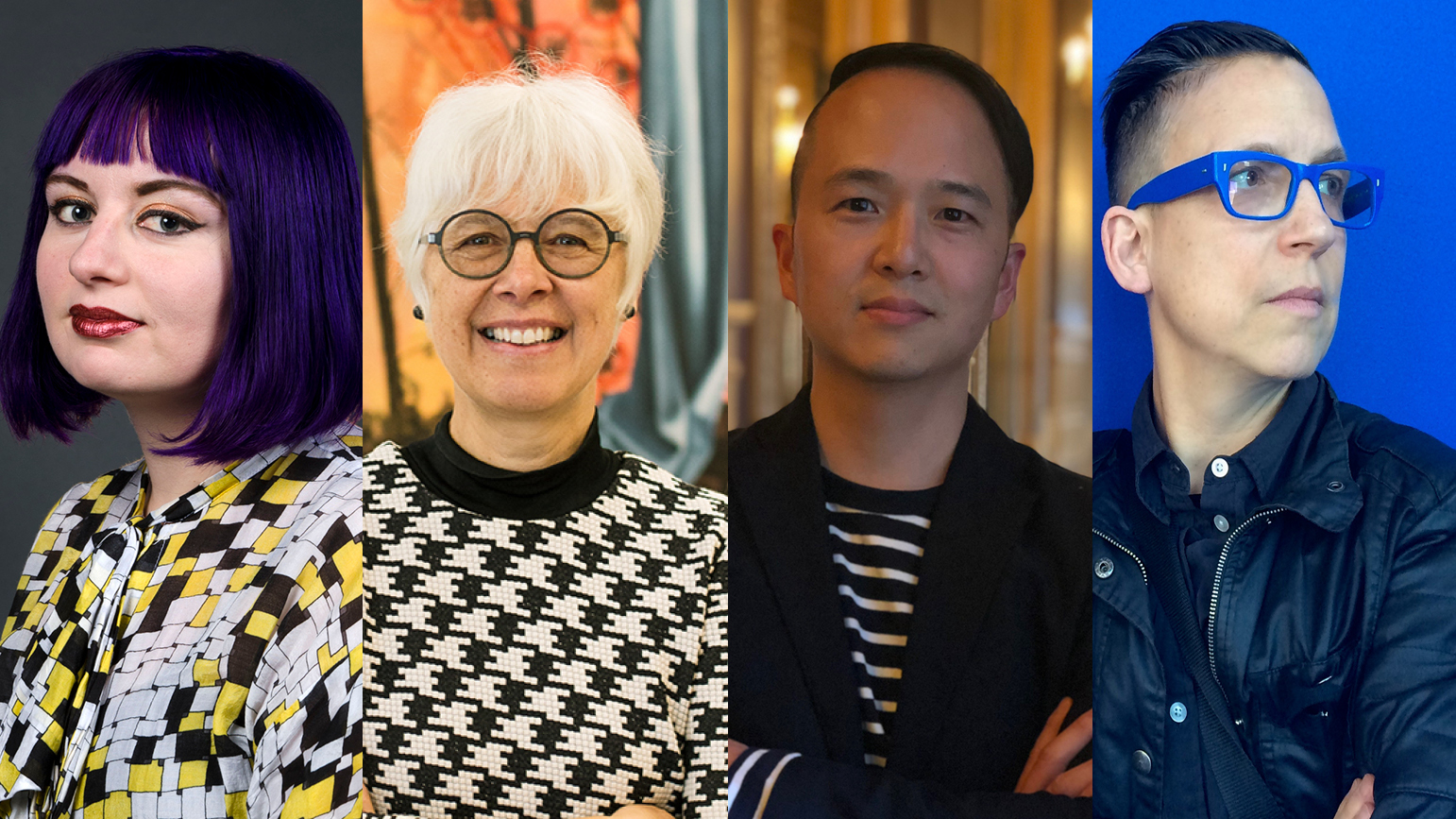 Several School of Art faculty members will chair and present on panels during the College Art Association's (CAA) annual conference in New York City. The annual conference presents the latest scholarship in art practice and history by leading artists, academics, curators, critics, and other visual arts professionals.
Professor Angela Washko
Panel: Digital Art and Activism
Responding to the structural conditions and byproducts of technologically mediated life, artists Professor Angela Washko and Morehshin Allahyari will discuss their artistic activism in digitally mediated environments. The two artists will present their political and poetic work as well as strategies to reflect on what activist practice might look like in today's media-saturated landscape. The conversation will be moderated by writer, curator and researcher Dorothy R. Santos.
Event Details
Professor Susanne Slavick
Panel: Beyond 'Thoughts and Prayers': Gun Violence, Activism, and Controversy in Contemporary Art
In her talk "Disarming Arms," Professor Susanne Slavick will discuss how her traveling curatorial project UNLOADED engaged constituencies and audiences who might never set foot in art galleries including: City Council members who issued an UNLOADED Day proclamation; organizations like CeaseFire PA and Black Political Empowerment Project/Coalition Against Violence; community groups like Mothers with a Voice and MGR Youth Empowerment; and research units like University of Pittsburgh's Violence Prevention Initiative. Performances, screenings, tours, forums and #chalked UNARMED actions expanded UNLOADED beyond the works on view, offering one possible model for how we might stimulate the movement to reduce gun violence beyond thoughts and prayers.
Event Details
In addition, Professor Susanne Slavick will be awarded the 2019 Distinguished Teaching of Art Award.
Professor Jongwoo Jeremy Kim
Panel: Climate Change and British Art
Professor Jongwoo Jeremy Kim will chair "Climate Change and British Art," a session that examines the relationship between the politics of ecology, the Anthropocene, and the global economy in the context of "British art," broadly defined to include works by artists who actively engage in decolonization in the former British colonies.
Event Details
Professor Melissa Ragona
Panel: Sally Dixon's Media Circuits: Reimagining Institutional Dynamics and Global Exchanges in 1970s Experimental Media Arts
Professor Melissa Ragona co-chairs a panel on Sally Dixon, founder of the Film Section at the Carnegie Museum of Art, with the University of Pittsburgh's Benjamin Ogrodnik. Through the case study of Dixon, the panel examines the work of curators in museums as key agents advocating for the infrastructure that support artists across the world. Dixon typified the museum-based media center movement by bringing the avant-garde to underserved regions in the US, beyond the coasts.
In addition to co-chairing the panel, Professor Ragona will also present a talk titled "Expanded Acts of Perception: Sally Dixon's Generative Letters." Dixon engaged in a rich and complex correspondence with the artists she invited. By focusing on the particular set of issues addressed in the exchanges with Carolee Schneemann, Anthony McCall, Hollis Frampton and Stan Vanderbeek, this paper will examine how Dixon came to forge a program that contributed to a broader and more nuanced discourse about experimental filmmaking as an expanded art form.
Event Details
In addition, Eunsu Kang, Adjunct Faculty in Machine Learning will speak on the panel Digital Mythologies: Abstractions and Automations and Michael Madaio, PhD student in Human and Computer Interaction will speak on the panel Ethics in Design: Critical Perspectives. Emily Davis, CMU Libraries Project Archivist, will also present on the Sally Nixon panel.