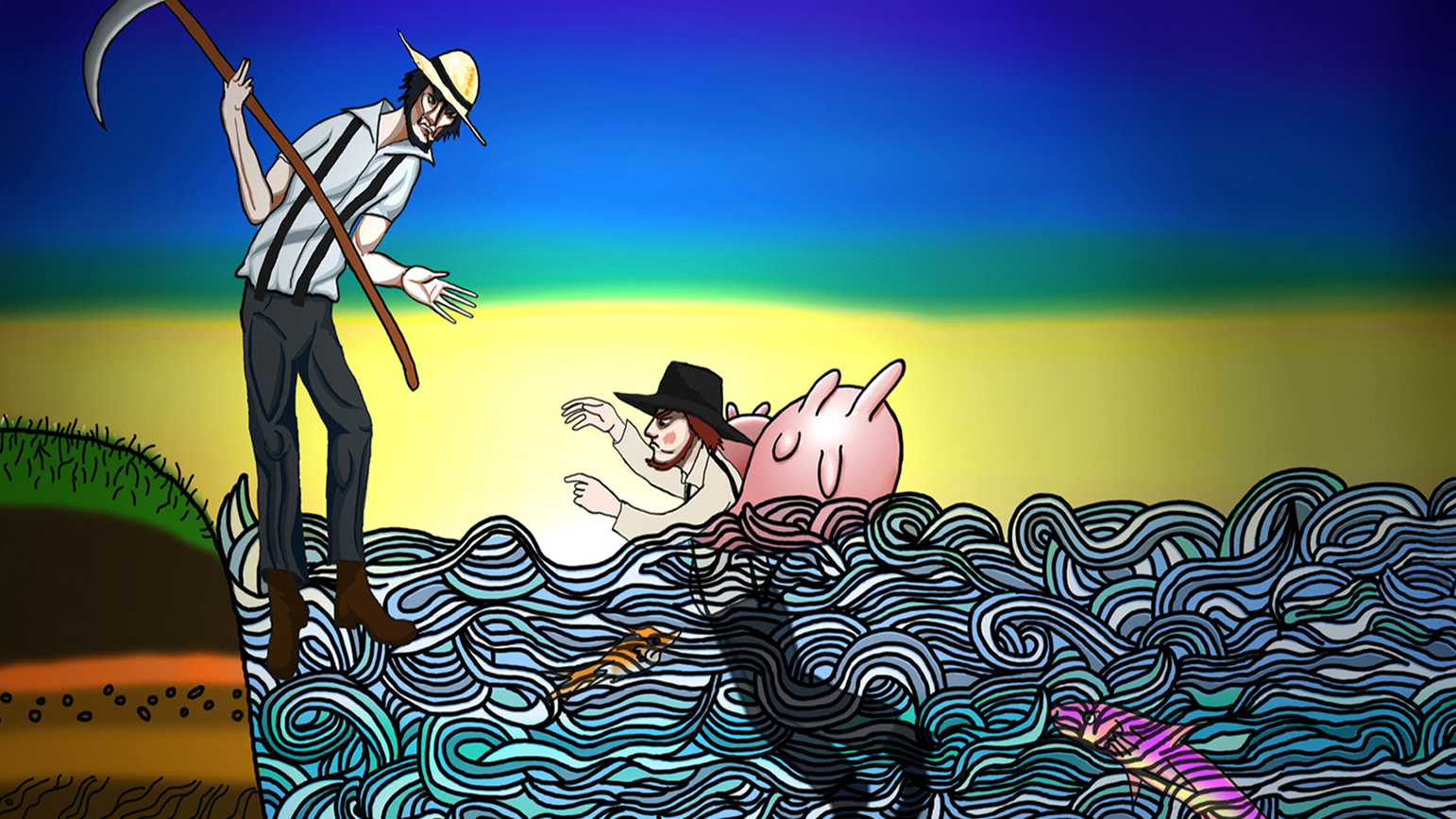 The School of Art is excited to announce the appointment of Los Angeles-based artist Erin Cosgrove as the 2017-18 Kraus Distinguished Visiting Professor of Art. Cosgrove will join the faculty next fall to teach one undergraduate course per term, engage with our graduate students, and lecture on her work. The School of Art looks forward to the addition of Cosgrove's incisive humor, insight, and intellectual rigor while exploring topics of romance, myth, and narrative in art.
Cosgrove creates narrative satires that are packed with historical and esoteric content and spread across multiple mediums. Her current project is a feature-length animation of a post-apocalyptic couple trying to recreate humanity's destroyed historical and cultural computer files from their failing memories.
"It is fantastic that an artist of Erin Cosgrove's caliber will be joining us for a year as the Kraus Visiting faculty member. Erin brings a fresh perspective to animation that considers the social and political along with the fantastical. She will undoubtedly engage the students in her classes and we are all looking forward to seeing the progress she makes on her new animation project," said Jim Duesing, chair of Electronic Media and Professor of Art at Carnegie Mellon.
Cosgrove's videos, sculptures, drawings, and books have been exhibited throughout the United States and Europe including one-person exhibitions at The Hammer Museum, Los Angeles; Angles Gallery, Los Angeles; Printed Matter, New York; and Espace Croise Centre d'art Contemporain, Roubaix, France; The Museum of Modern Art, New York; The Brooklyn Museum of Art, New York; The Armory Show, New York; Kunst-Werke, Berlin, Germany; Videoformes, Auvergne, France; Christine Koenig Gallery, Vienna, Austria; The Wexner Center for the Arts, Ohio; The Landesmuseum Joanneum, Graz, Austria; CineMarfa Film Festival, Marfa, TX; The Impakt Festival, Utrecht, Netherlands; and the upcoming 2018 China Onscreen Biennial in Washington D.C., New York, and Los Angeles. She has received grants and fellowships from The John Simon Guggenheim Foundation, The Creative Capital Foundation, The Durfee Foundation, The Center for Cultural Innovation, and The Jerome Foundation. Cosgrove was born in 1969 and lives in Los Angeles. She received her BFA from the University of Minnesota, Minneapolis, in 1996, and her MFA from the University of California, Los Angeles, in 2001.
The Kraus Distinguished Visiting Professorship was established in honor of Herbert T. Olds Jr. and is made possible through the generous support of Jill Gansman Kraus and Peter Kraus.