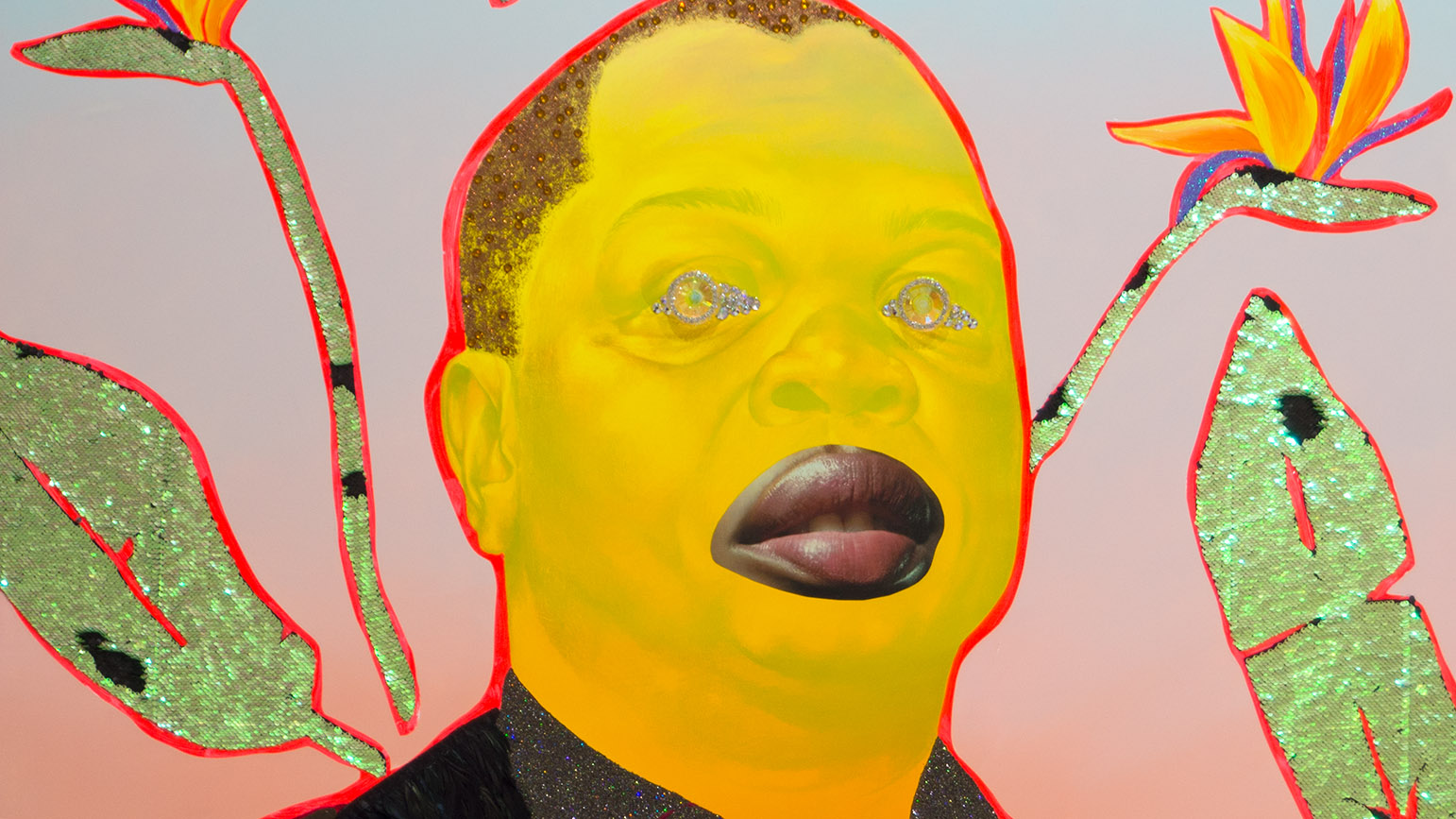 Professor Devan Shimoyama's portrait of Kehinde Wiley is included in the traveling exhibition "Men of Change. Power. Triumph. Truth." premiering at the National Underground Railroad Freedom Center in Cincinnati on August 17. The exhibition profiles the revolutionary men—including Muhammad Ali, James Baldwin, Ta-Nehisi Coates, W.E.B Du Bois, and Kendrick Lamar—whose journeys have altered the history and culture of the country.
Through literary and historic quotes, poetry, original works of art, dramatic photographs, and a dynamic space that encourages self-reflection, this innovative exhibition weaves together the historical and the contemporary to illuminate the importance of these men within the context of rich community traditions. It invites visitors to consider predominant narratives and engage in the authentic stories of history, politics, art, culture, and activism. Twenty-five contemporary artists, including Shimoyama, were invited to reflect and celebrate the significance of these groundbreaking individuals through their own creative vision. These works of art serve as counterpoint to the photographs and inspiring quotes, and together honor the truth of the African American experience in history and today.
The presentation at the National Underground Railroad Freedom Center continues through December 1.