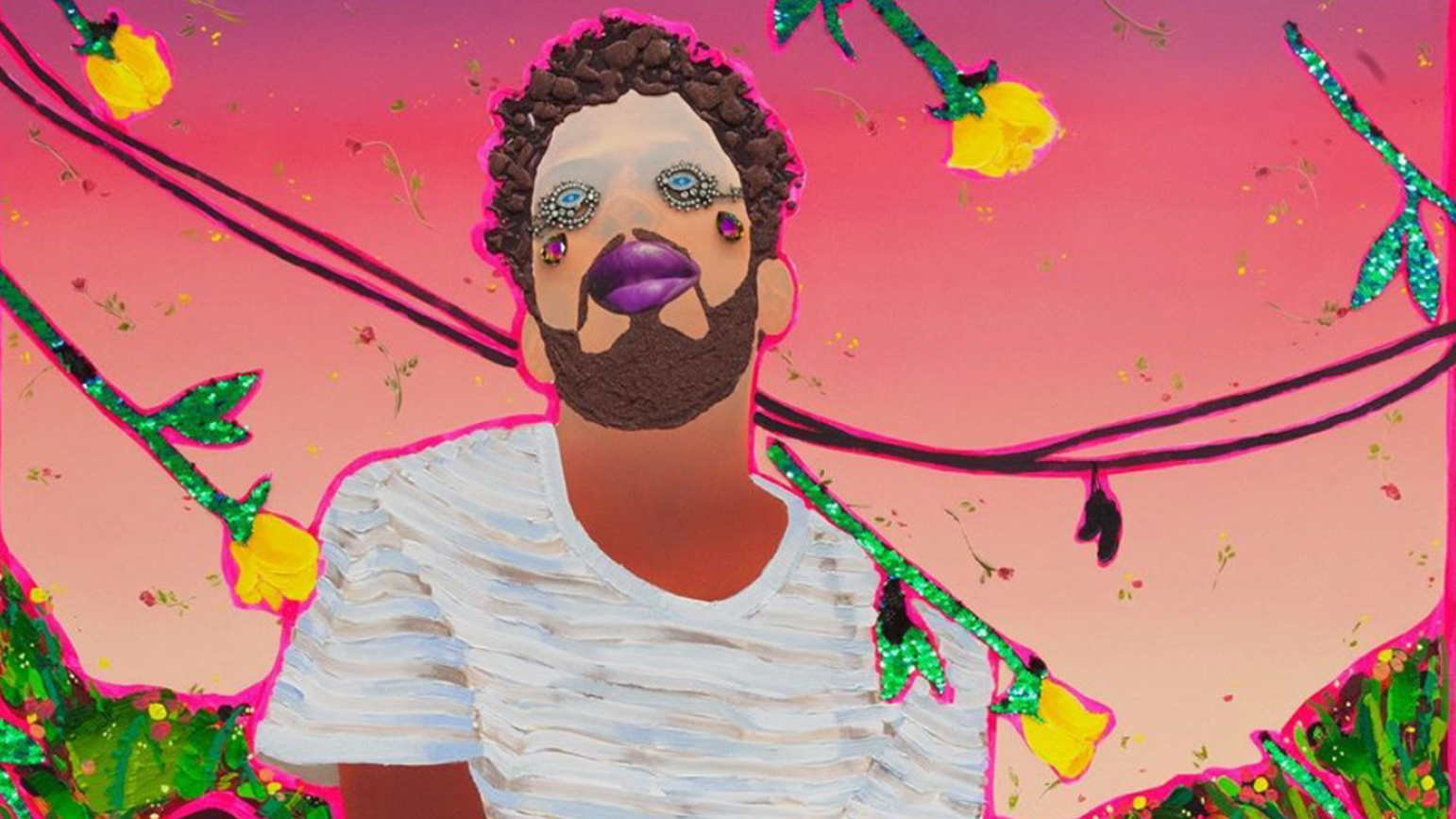 Professor Devan Shimoyama's work is part of the group exhibition "Tell Me Your Story" on view at the Kunsthal KAdE in Amersfoort, the Netherlands, February 8 through May 17.
"Tell Me Your Story" is the first European exhibition to present 100 years of African American art based on storytelling. The exhibition presents 50 African American artists showing around 140 works, and most of the participating artists have never been exhibited in the Netherlands before.
The exhibition starts with the Harlem Renaissance. Harlem in the 1920s saw a flurry of activity by African American authors, musicians and theatre makers, resulting in a vibrant visual arts scene. Black culture is currently enjoying another renaissance, and African American artists are more visible than ever in the United States. The exhibition places contemporary artists in the context of their predecessors.
Curated by Rob Perrée, he remarked "Black American artists are creating beautiful, profound art and have a great deal to say. They want their voices to be heard, which has not really been possible in the Netherlands until now. This exhibition offers a unique opportunity to find out what we've been missing out on.""
"Tell Me Your Story" focuses on five chronological periods: the Harlem Renaissance, Post Harlem Renaissance, Civil Rights, Black Renaissance and the Bloom Generation. The artists in each of these distinct periods shared one common characteristic: the need to express themselves and safeguard the vital African tradition of storytelling.