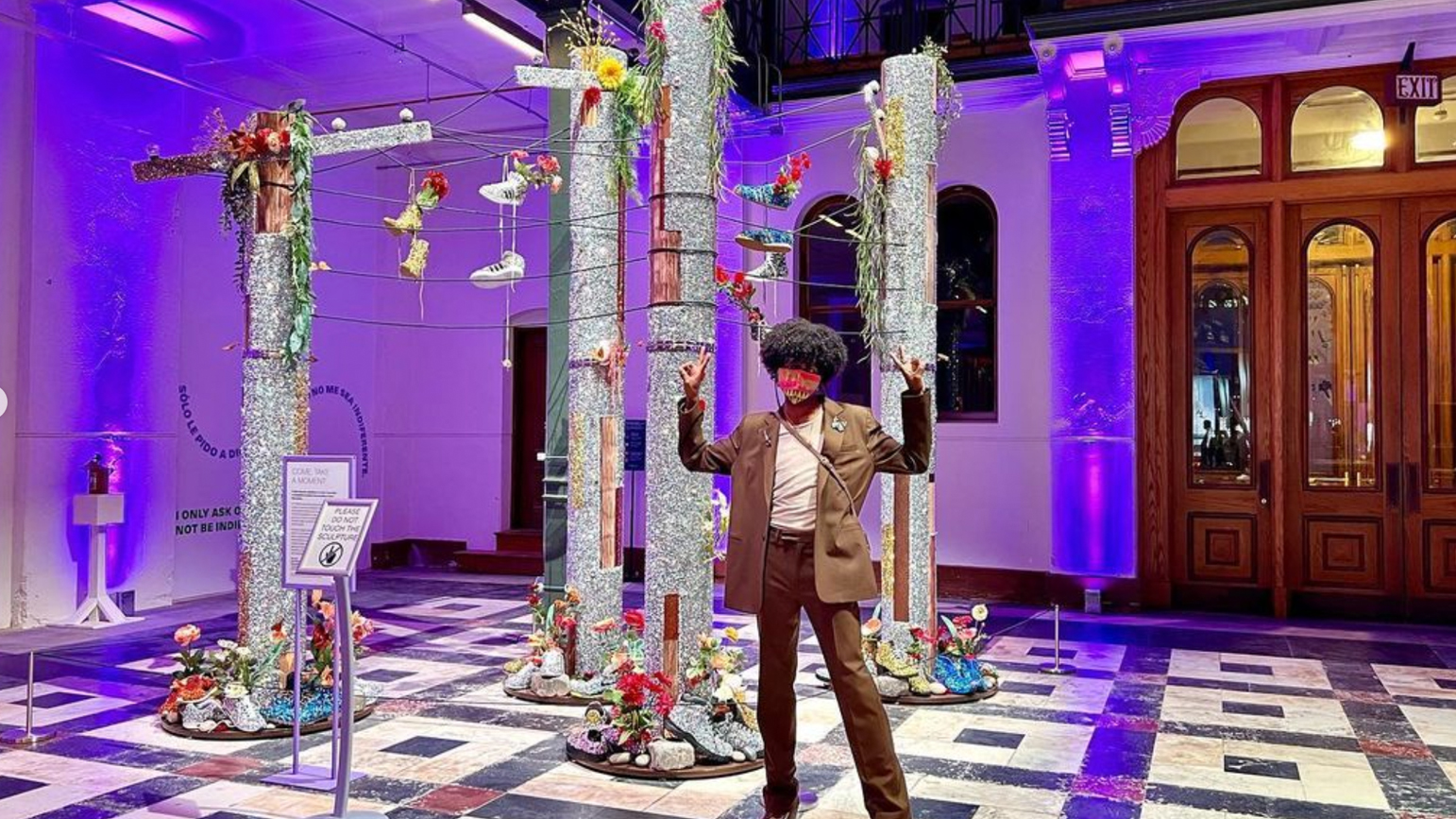 Professor Devan Shimoyama's installation "The Grove" premiered at the Smithsonian's Art & Industries Building as part of their reopening exhibition "Futures." The exhibition is on view through July 6, 2022.
"Futures" presents nearly 32,000 square feet of new immersive site-specific art installations, interactives, working experiments, inventions, speculative designs, and "artifacts of the future," as well as historic objects and discoveries from 23 of the Smithsonian's museums, major initiatives, and research centers.
Professor Shimoyama's commissioned installation creates a moment of reflection in response to the tumult and tragedy brought on by racial violence and the COVID-19 pandemic. "The Grove," is an imagined future monument to the year 2020, inviting visitors to enter a meditative forest-like space, take a moment to forgive, breathe, pause and heal.