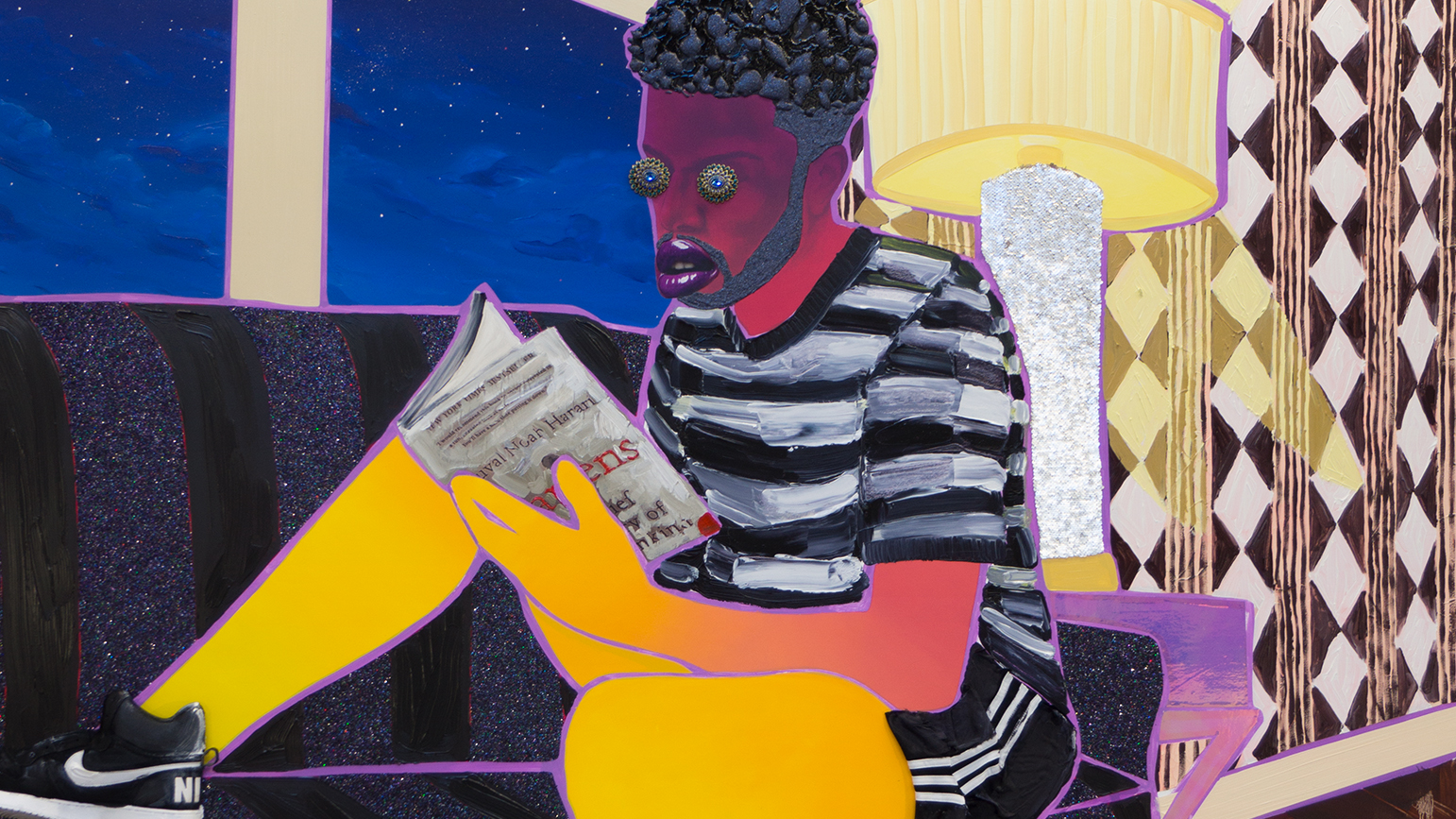 Professor Devan Shimoyama's "Shh…" is an extension of a series of paintings that depict various individuals of the artists' invention, friends, real people he's encountered, and self-portraits. The exhibition will be on view at De Buck Gallery in New York City from March 7 through April 20. An opening reception will be held on March 7 from 6-8pm.
Black people are reading, lounging, or traveling with a variety of texts, possibly suggesting a reading list of sorts for those who identify with the subjects. This identification helps to expand how we can understand our histories and ourselves and situate ourselves in contemporary society. Fiction, philosophy, historical literature, biographies, horror, sci-fi and fantasy can all expand our understanding of self, and many of these texts present alternatives to the plethora of predominantly white American authors who so often dominate those genres.
Along with the paintings is a single sculpture, or rather totem in the form of a hoodie, adorned with silk flowers, jewelry, rhinestones and beads. A continuation of a series of hoodies titled "February," dedicated to Trayvon Martin. Ornated in a reference to spontaneous memorial traditions, this hoodie is a reminder of our current reality and a calling out for action and a better future.