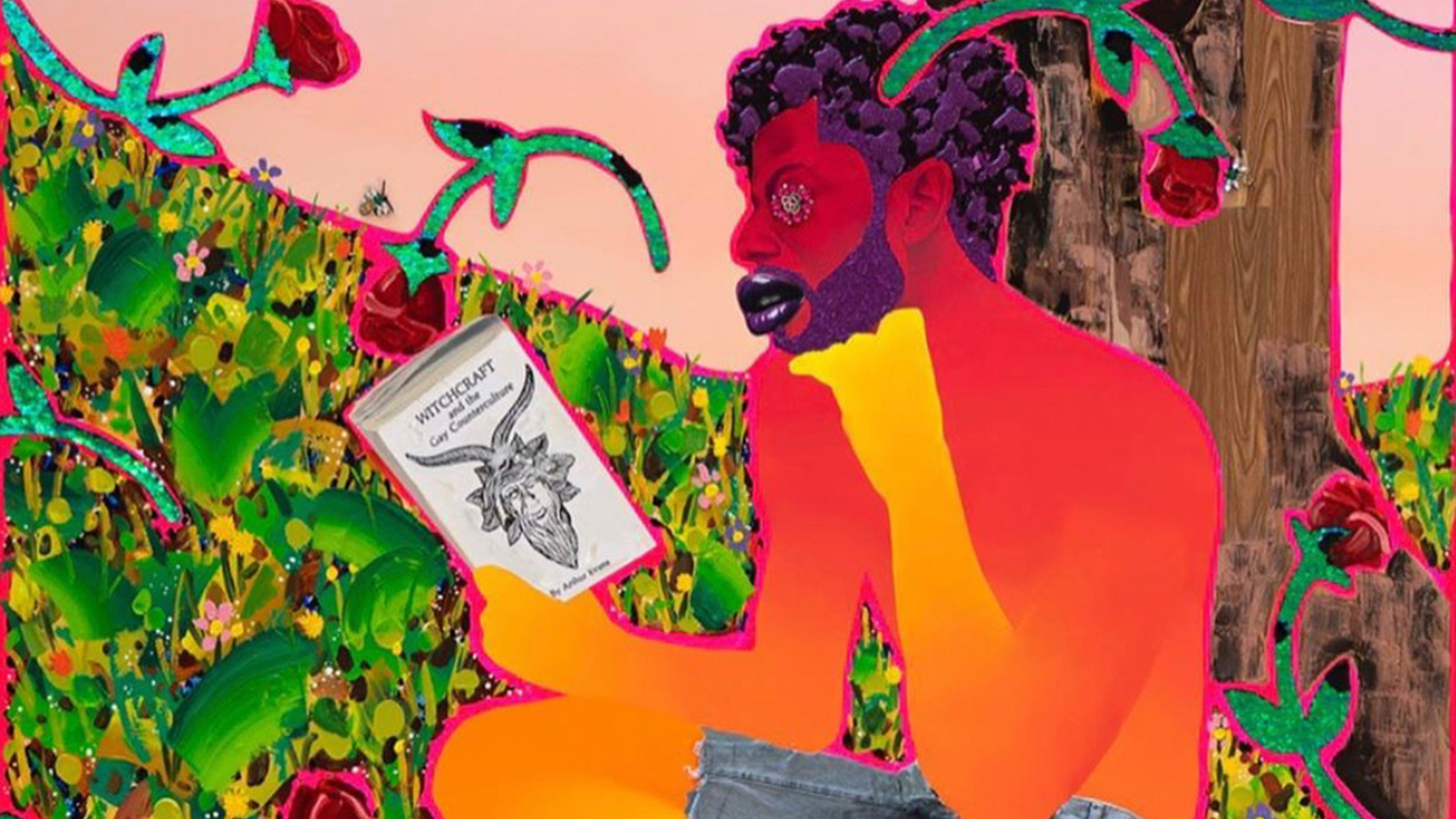 Professor Devan Shimoyama is among the artists included in "Punch," a group exhibition curated by painter Nina Chanel Abney on view at Jeffrey Deitch Los Angeles June 29 through August 17. "Punch" features thirty-three artists who examine contemporary culture and society through the lens of figuration. The exhibition focuses on artists in Abney's circle whose work embraces the hybridity of the contemporary art discourse, exploring connections and disconnections between culture and subculture, figuration and abstraction and the physical and the digital.
Many of these artists grew up in the digital age, seeing firsthand how multiple streams of information from different media can penetrate consciousness. These image streams create a common language for artists to examine and digest how developments in society and culture have altered our perception of contemporary life.
Using painting, sculpture, and performance as acts of defiance, these artists explore how they can create a hybrid practice without adhering to historical labels while portraying a society immersed in new media and pop culture. "Punch" presents diverse approaches to contemporary figuration that defy traditional expectations.
Other artists included in the exhibition are: Trevor Andrew aka GucciGhost, Greg Breda, Amoako Boafo, Jordan Casteel, Jonathan Lyndon Chase, Caitlin Cherry, Jeffrey Cheung, Theresa Chromati, Kenturah Davis, Danny Fox, Monica Kim Garza, Georgina Gratrix, Lauren Halsey, Lucia Hierro, February James, Khari Johnson-Ricks, Cheyenne Julien, Austin Lee, Jaime Muñoz, Narcissister, Robert Nava, Arcmanoro Niles, Matthew Palladino, Pat Phillips, Umar Rashid, Gabriella Sanchez, Koichi Sato, Tschabalala Self, Alake Shilling, David Shrobe, and Henry Taylor.